Search Knowledge Base by Keyword
Crypto trend and trend changes.
altFINS identifies and rates crypto trend from Strong Up, Up, Neutral, Down, to Strong Down, across three time horizons Short-term, Medium-term, and Long-term.
Crypto trend Upgrade / Downgrade:
Identifying trends is a key pillar to successful trading strategies, especially trend trading.
As the old adage goes. Trend is your friend. Trade with the trend.
If you get the trend right, you dramatically improve your chances of winning.
Now, with our new analytic, traders can also find coins when their trend rating changes (i.e. upgrade or downgrade).
Let's say you're looking for coins that have had a recent (last 3 days) improvement (upgrade) in their Medium-Term trend specifically from Neutral to Up or from Up to Strong Up.  Check out actual results.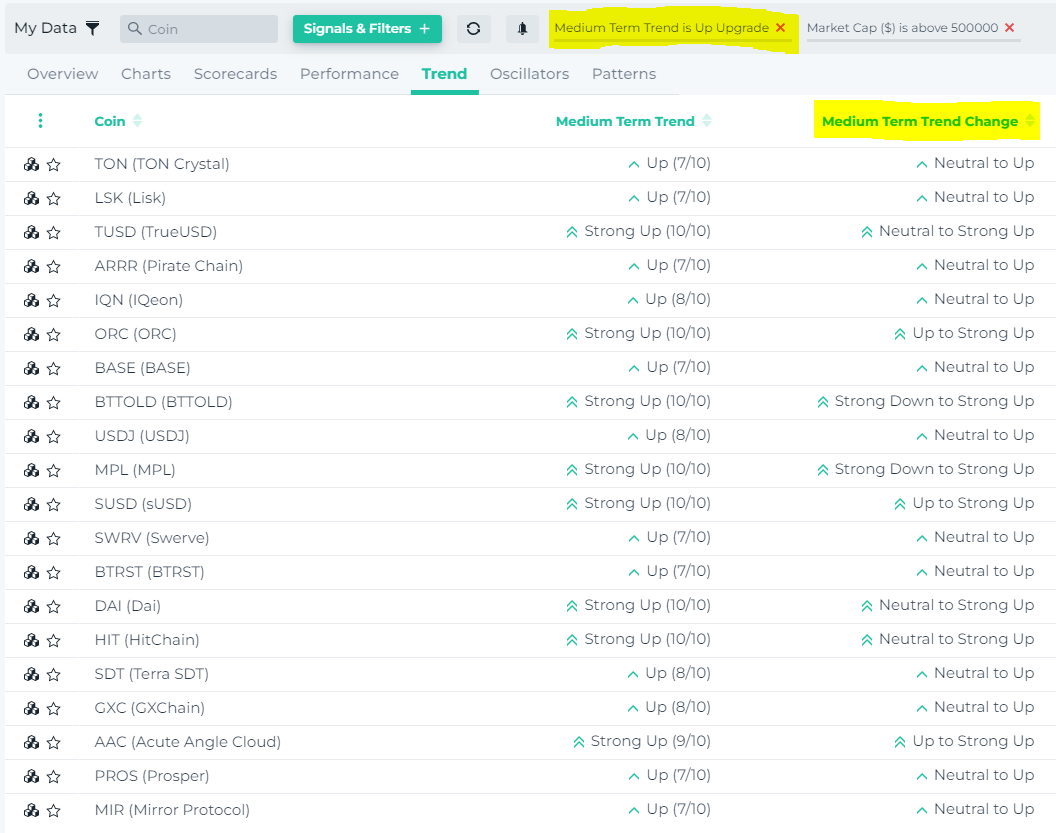 Watch a 5 min tutorial video that demonstrates this new powerful capability, how to create and save this filter, and how to create an alert out of it so you don't miss any trading opportunities.