You are here: Main > Crypto Markets > Categories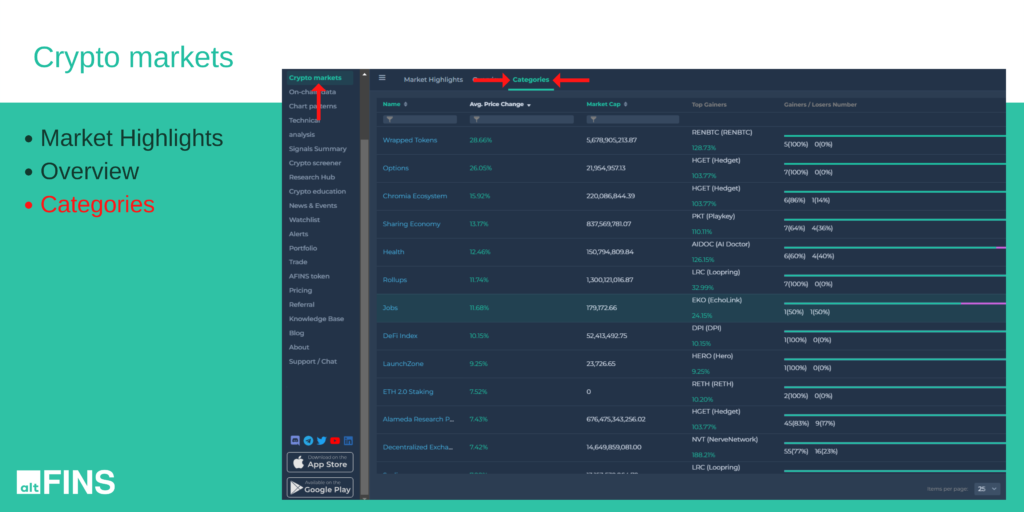 Categories tab lists different categories of projects that issue cryptocurrency tokens. For example, Metaverse category lists all tokens of projects that focus on building or servicing Metaverse. You can see Market Cap, Average Price Change, and Top Gainers and Losers for more than 150 different crypto categories in this tab.
Once you click on a category of your choice, you will be moved to the Crypto Screener where you can learn which coins are part of that category you selected. In the Crypto Screener, you can learn coins' performance indicators like Last Price, Price Change, Volume and Market Cap. For more information about different performance indicators, visit altFINS's Knowledge Base.