You are here: Main > Crypto Markets > Market Highlights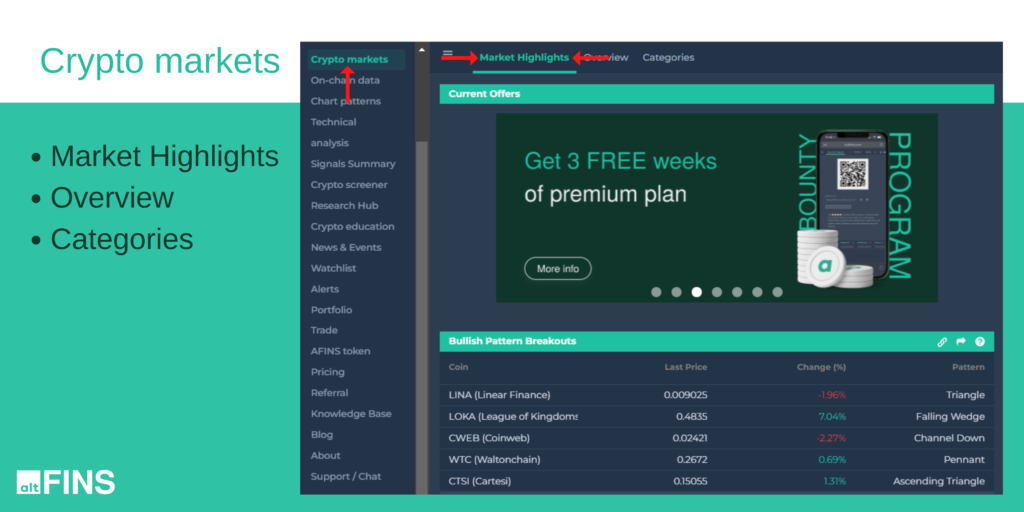 It's a huge time saver and full of potential crypto trade opportunities.
Check out this quick tutorial video on Market Highlights dashboard.
It includes several crypto market scans that form a basis of trend or swing trading strategies such as:
Coins with bullish breakouts from trading patterns
Coins in a strong uptrend
Coins experiencing a pullback in uptrend (buy dips)
Coins with fresh bullish momentum upswing
Coins that are extremely oversold, due for a bounce
Coins hitting new local highs
Each widget represents a specific market scan and you can use them as building blocks for your strategies, either trend or swing trading strategies.
Also check out the description of each trading strategy with links to knowledge base articles, tutorial or education videos.
Great learning opportunity along with our Trading Education course.