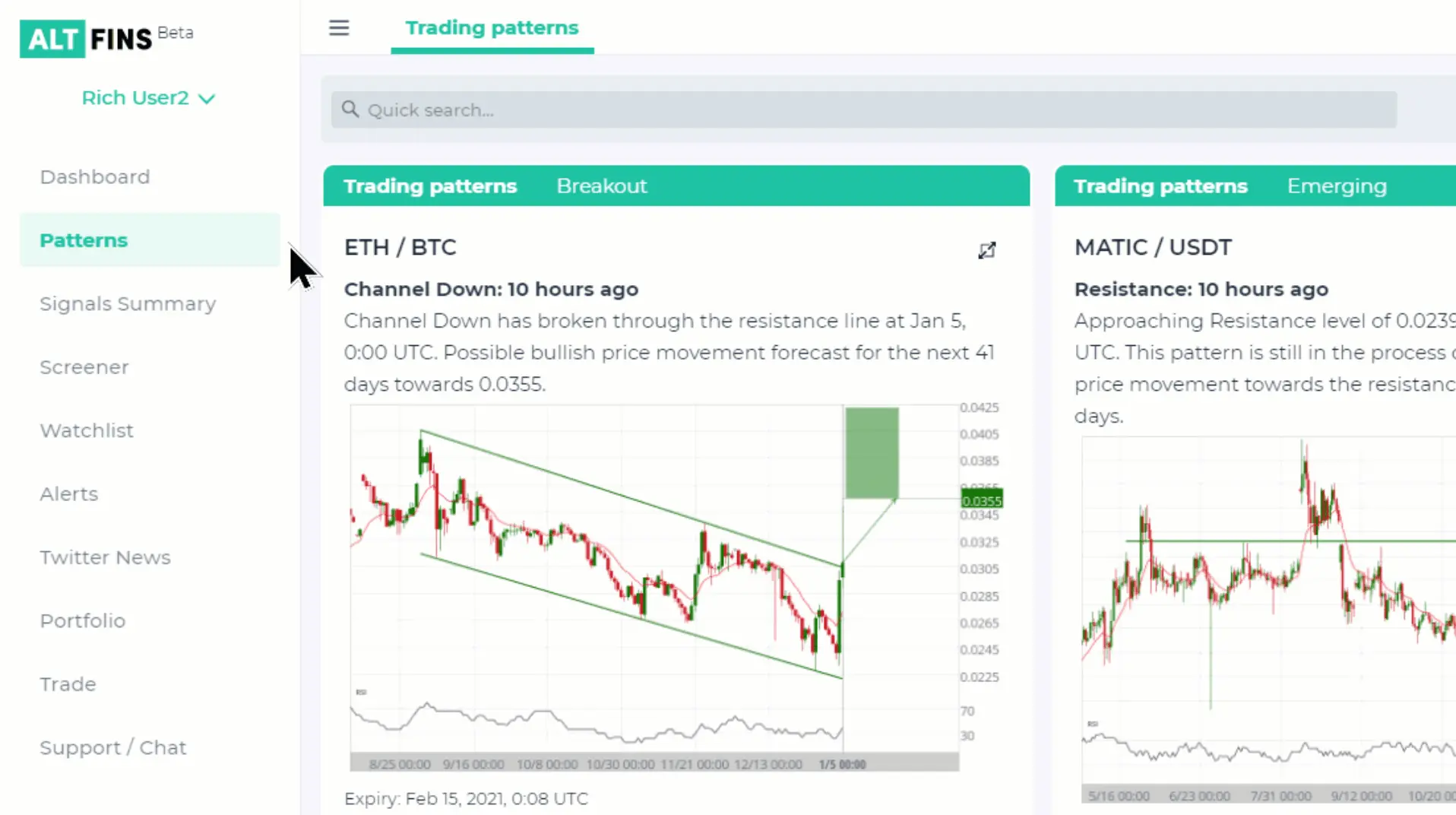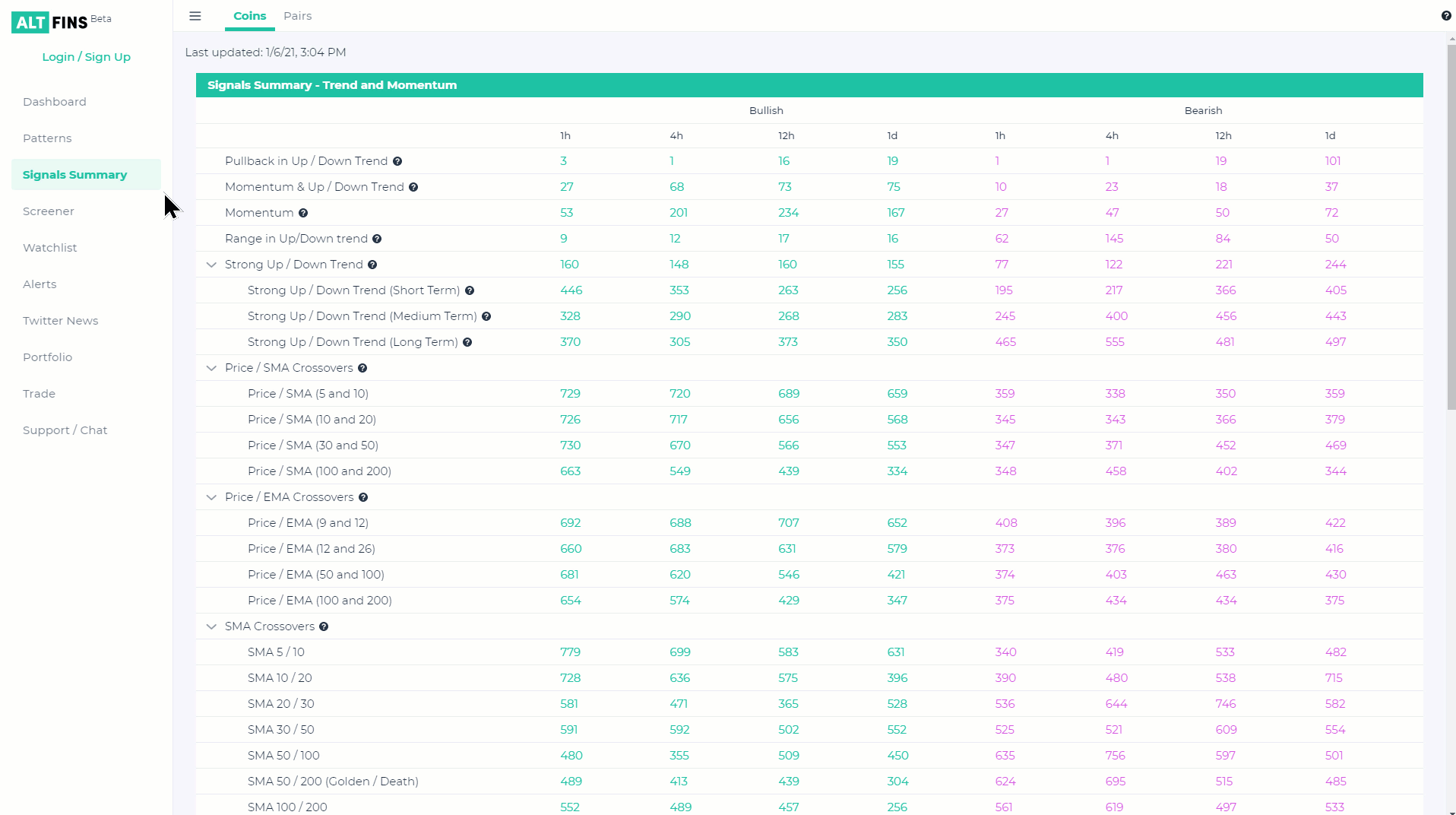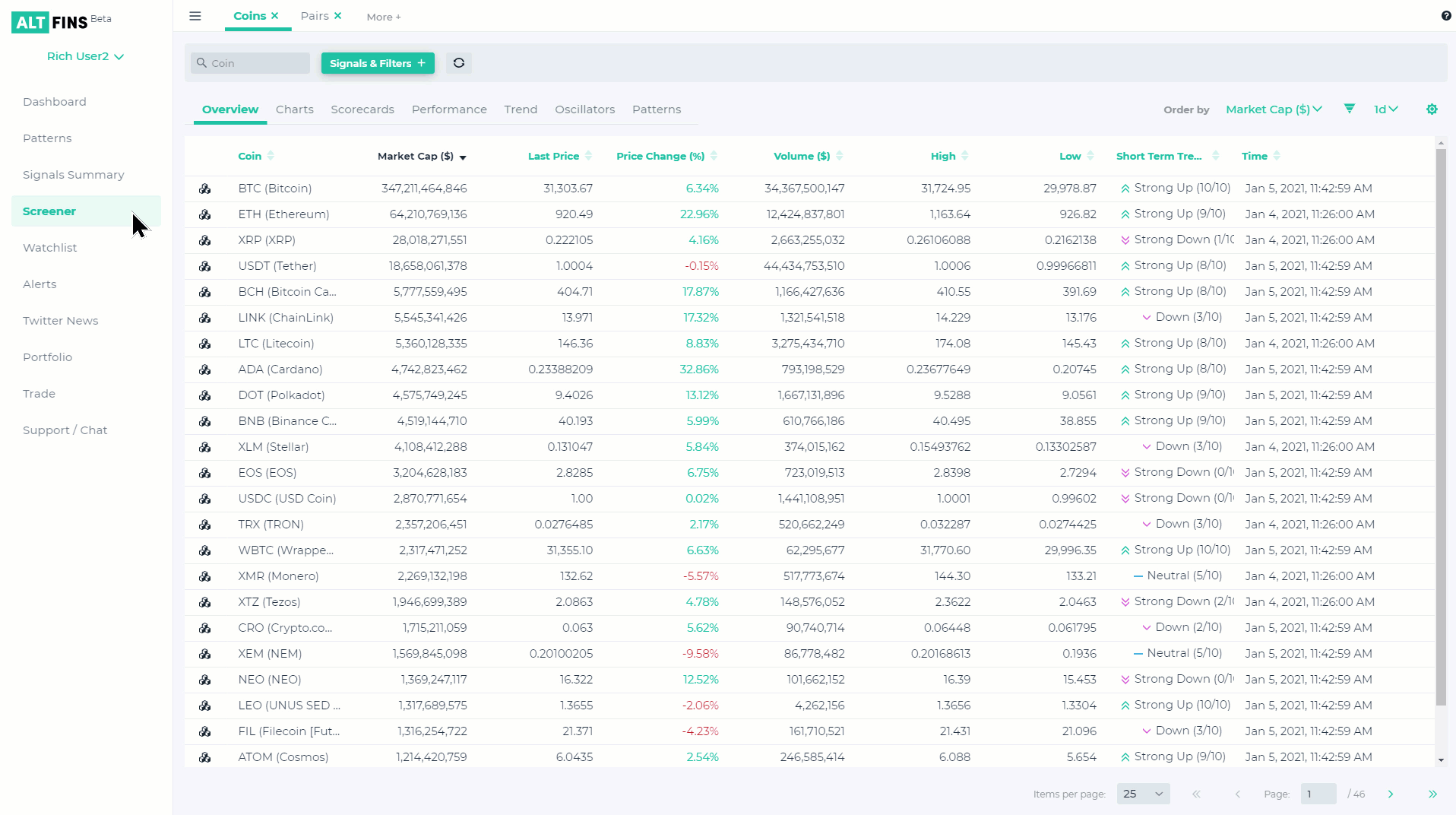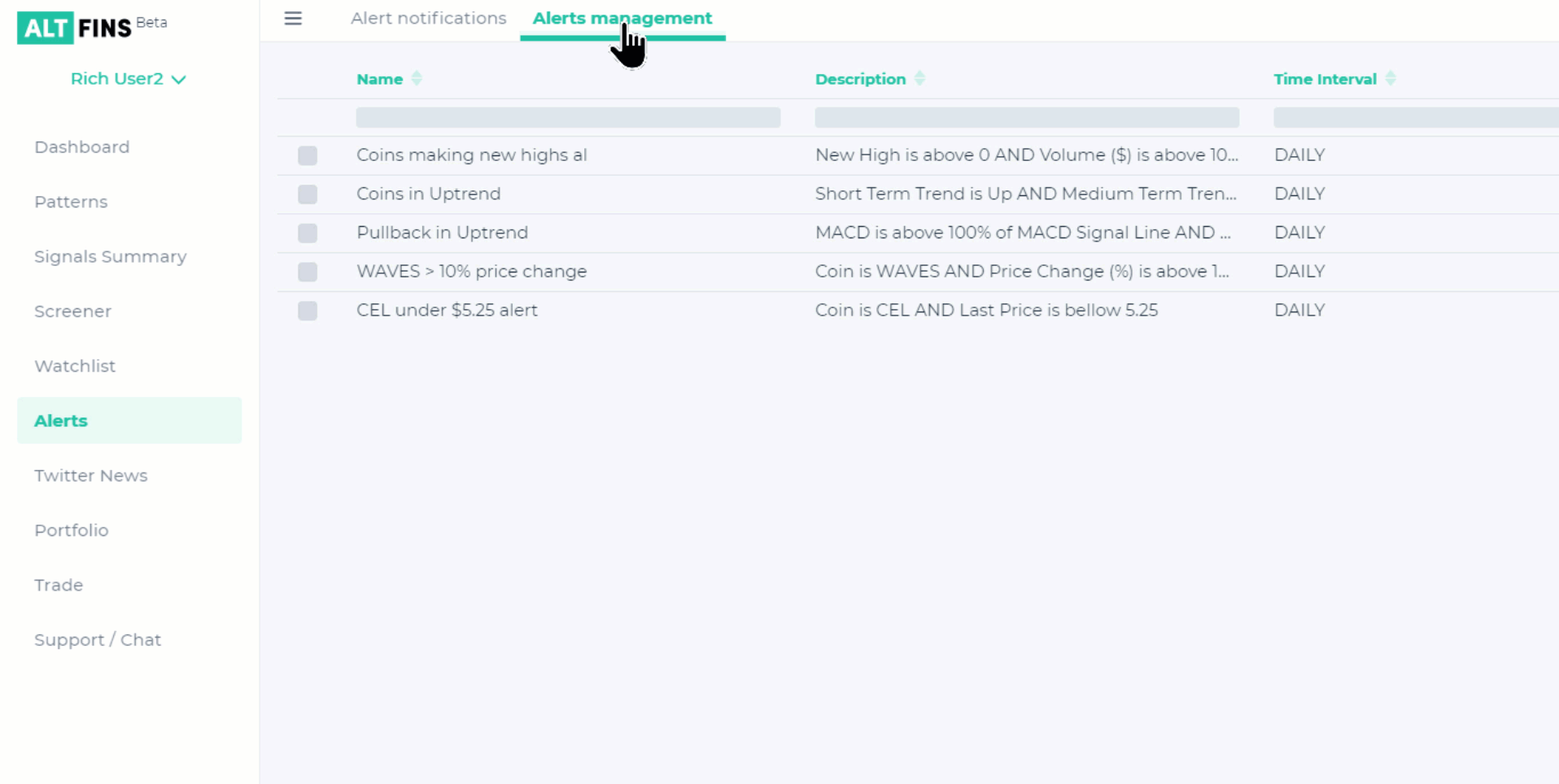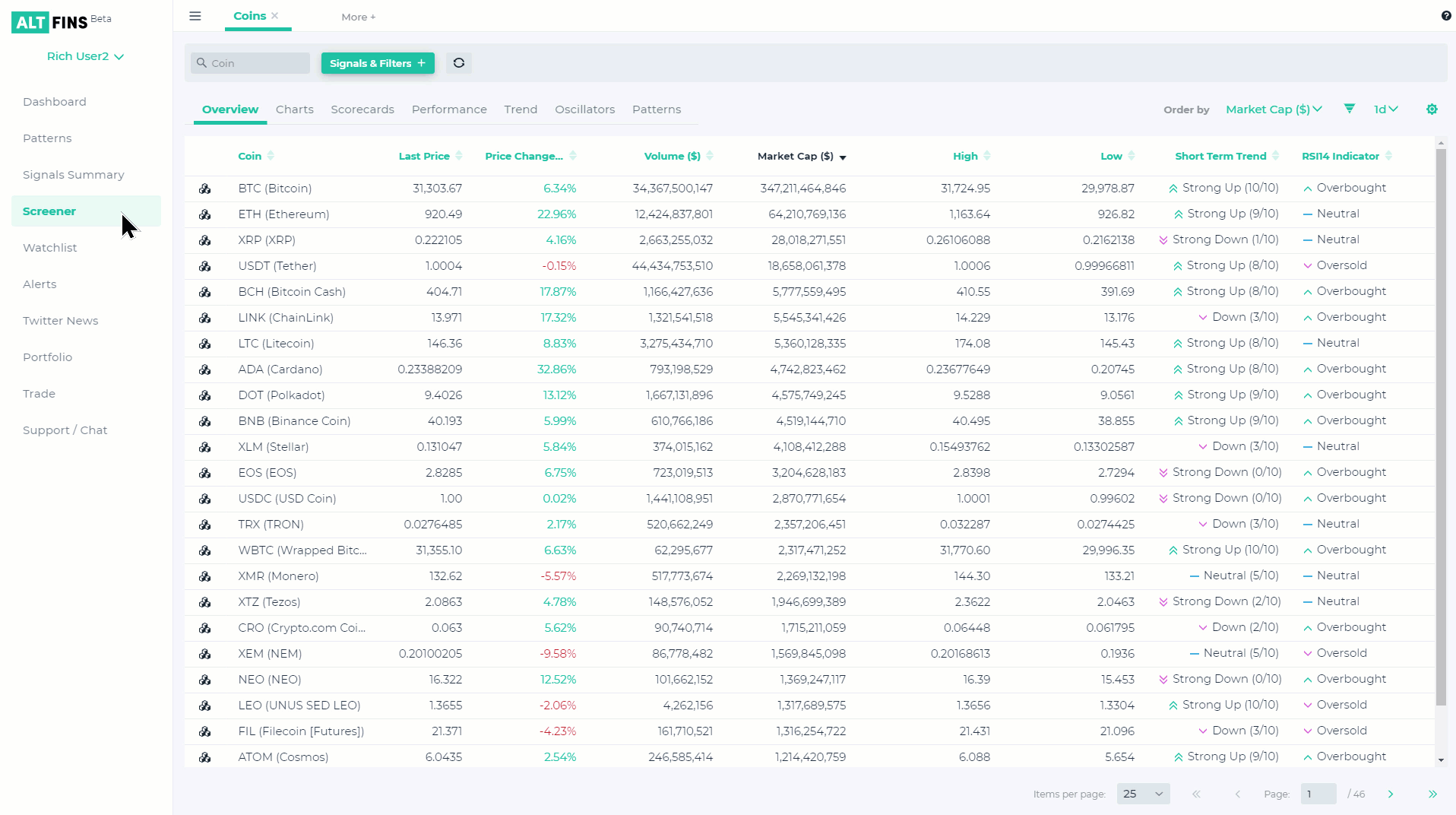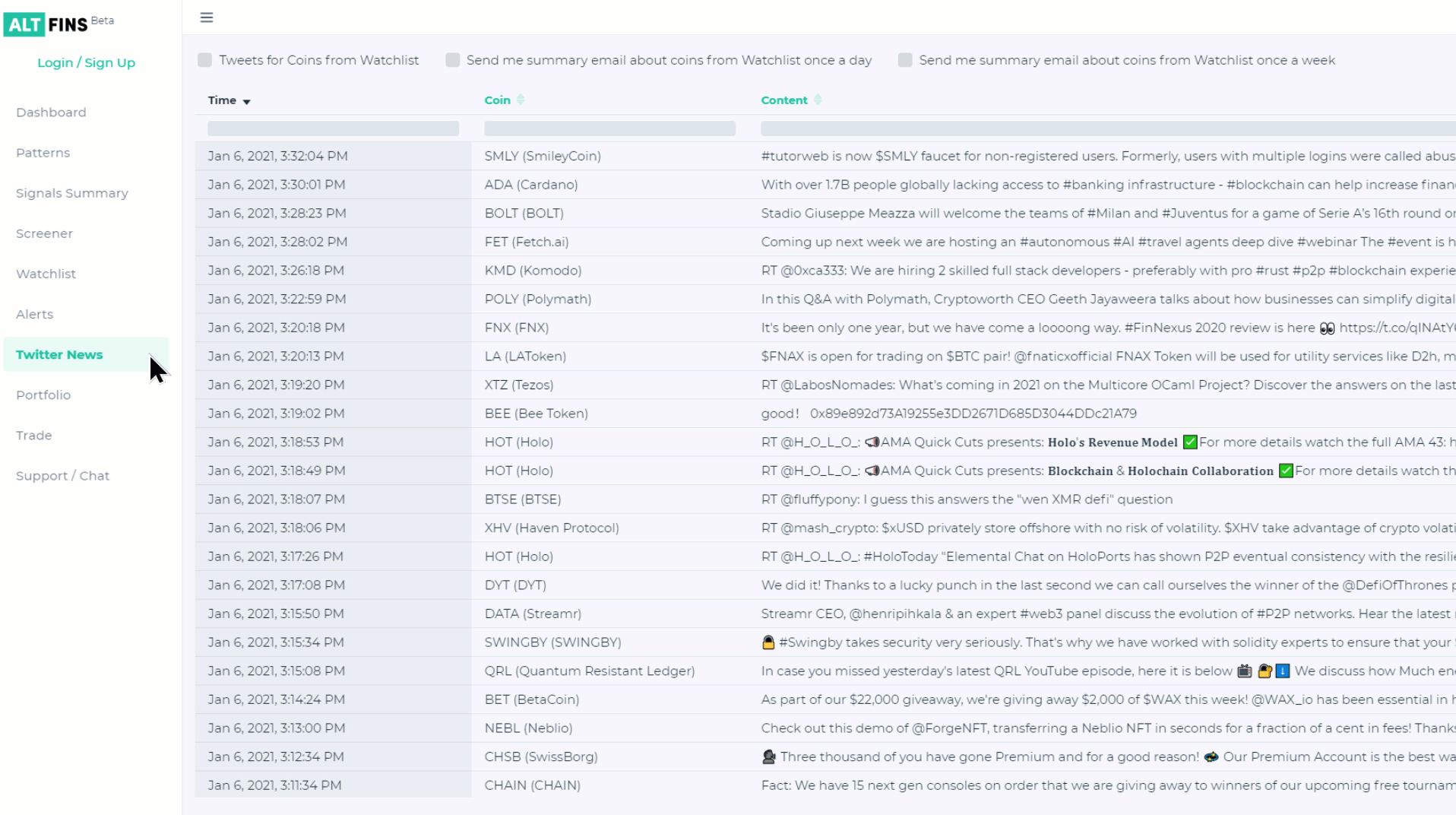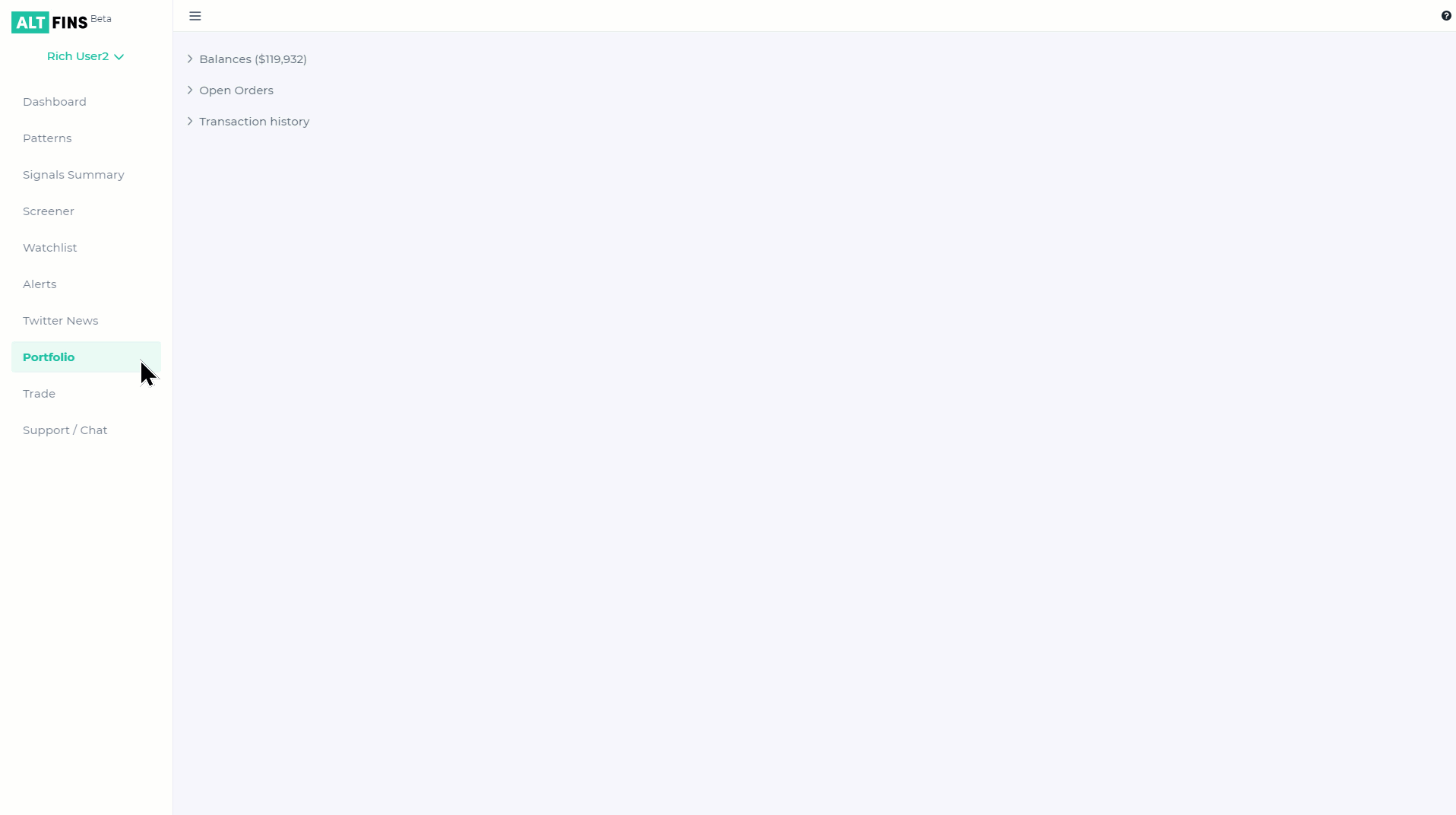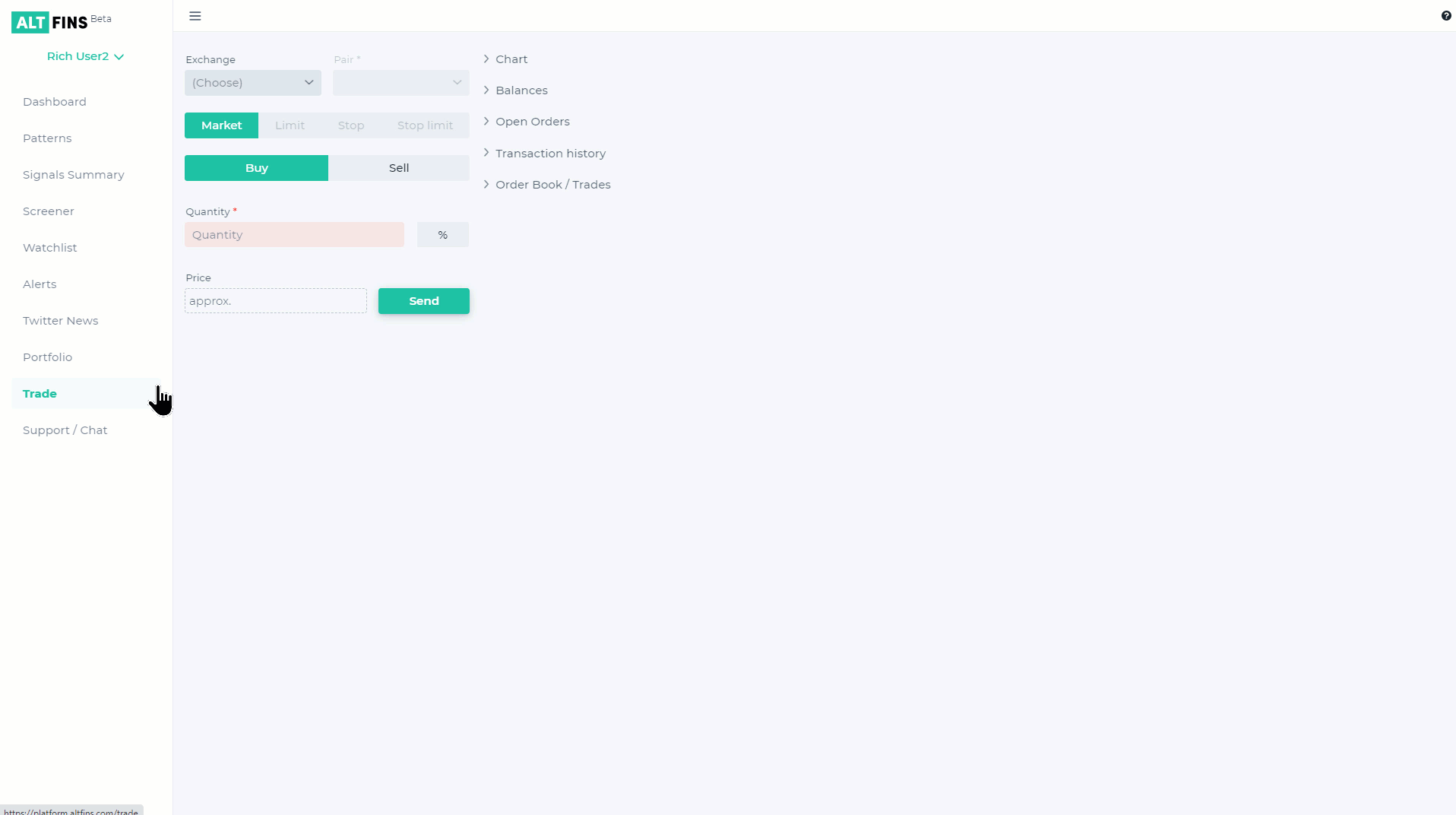 About
Our Story
Project altFINS began out of frustration with a lack of high-quality tools to find trading ideas, create alerts, execute trading strategies, and monitor portfolio performance across exchanges. Our team decided to fill that void.
We are building a comprehensive and yet intuitive platform that enables coin screening and analysis using traditional technical analysis as well as alternative on-chain data, and trade execution across exchanges. The combination of trade idea discovery and trade execution is truly unique in the crypto trading space.
Our Mission
Our mission is to enable crypto traders to easily find and execute profitable trading strategies across exchanges.
Our Team
Seasoned finance and technology team
Pricing
While fully functional, altFINS is currently in public beta mode. That means we're seeking user feedback about UI/UX recommendations, future product functionality requests, and exchange connectivity requests, among other things, so we can provide the users with the best possible tool for discovery and execution of profitable trade ideas.
During this period, altFINS is available to all users for free.
While you don't have to even register to use the platform, we recommend that you do. Free registration unlocks additional customization features (save your coin filters, create portfolio / watchlist, etc.).
See this article in our knowledge base for further info about the benefits of free registration (https://altfins.com/knowledge-base/registered-user-benefits/) Registration only requires a valid email.