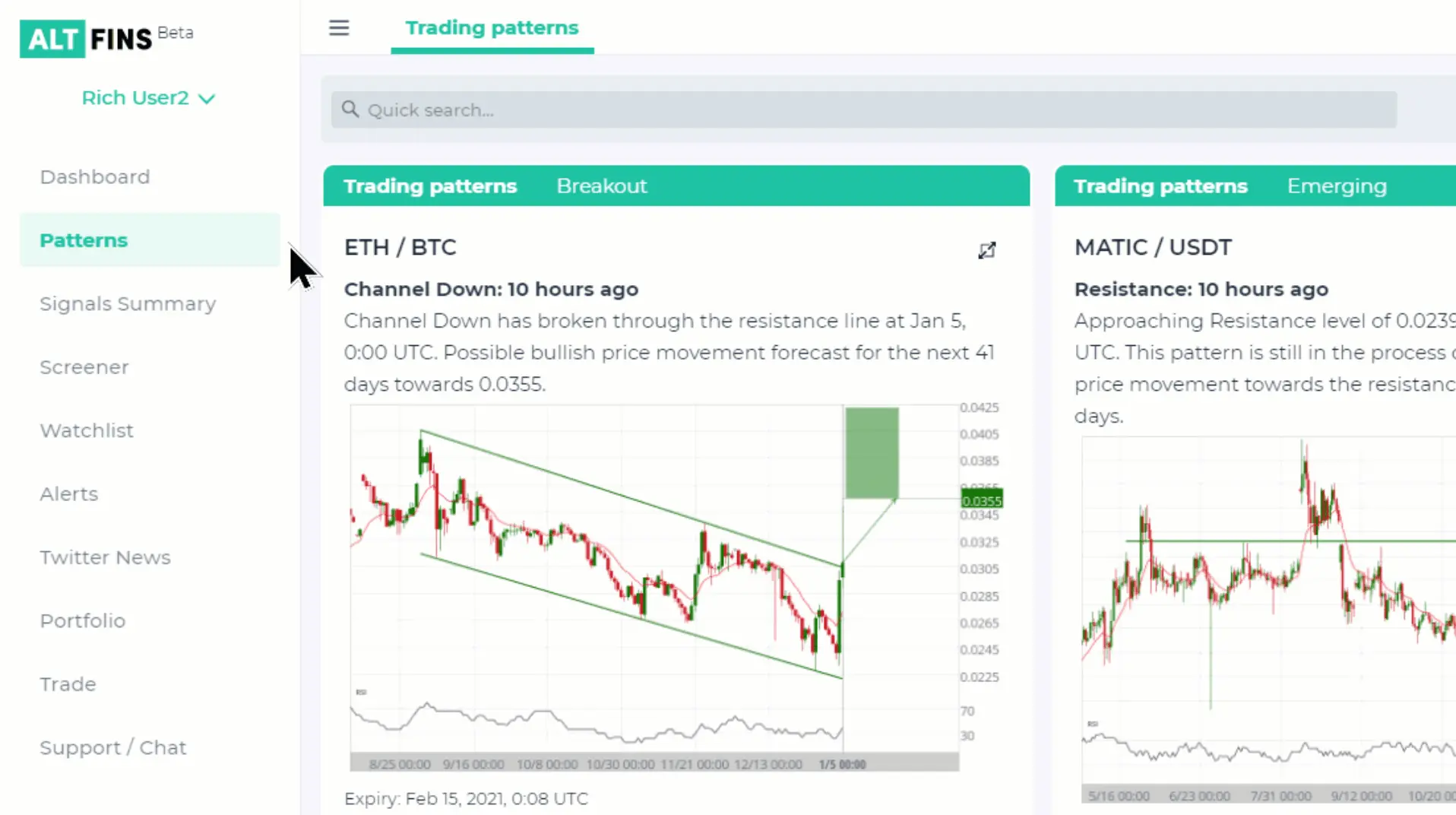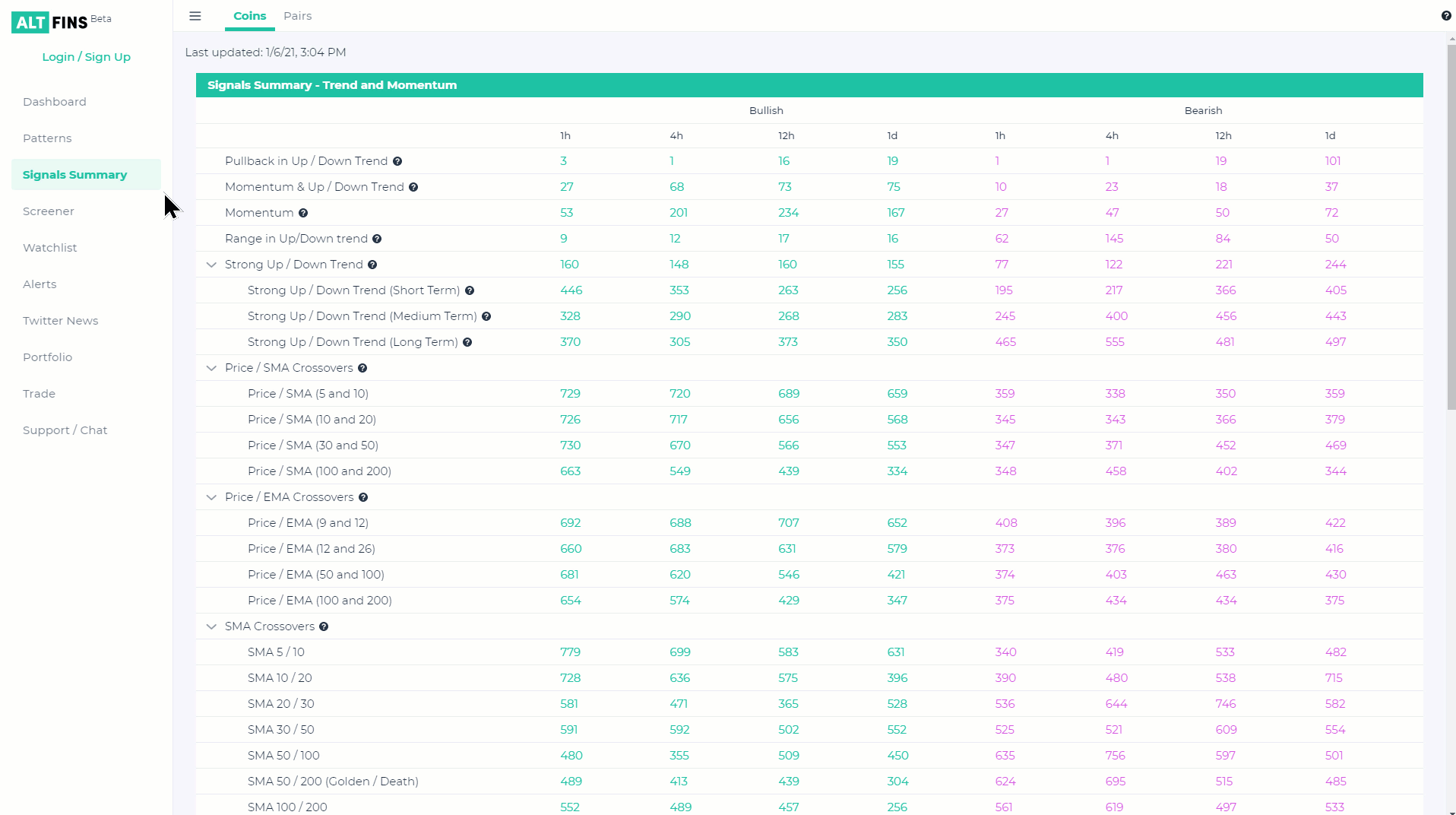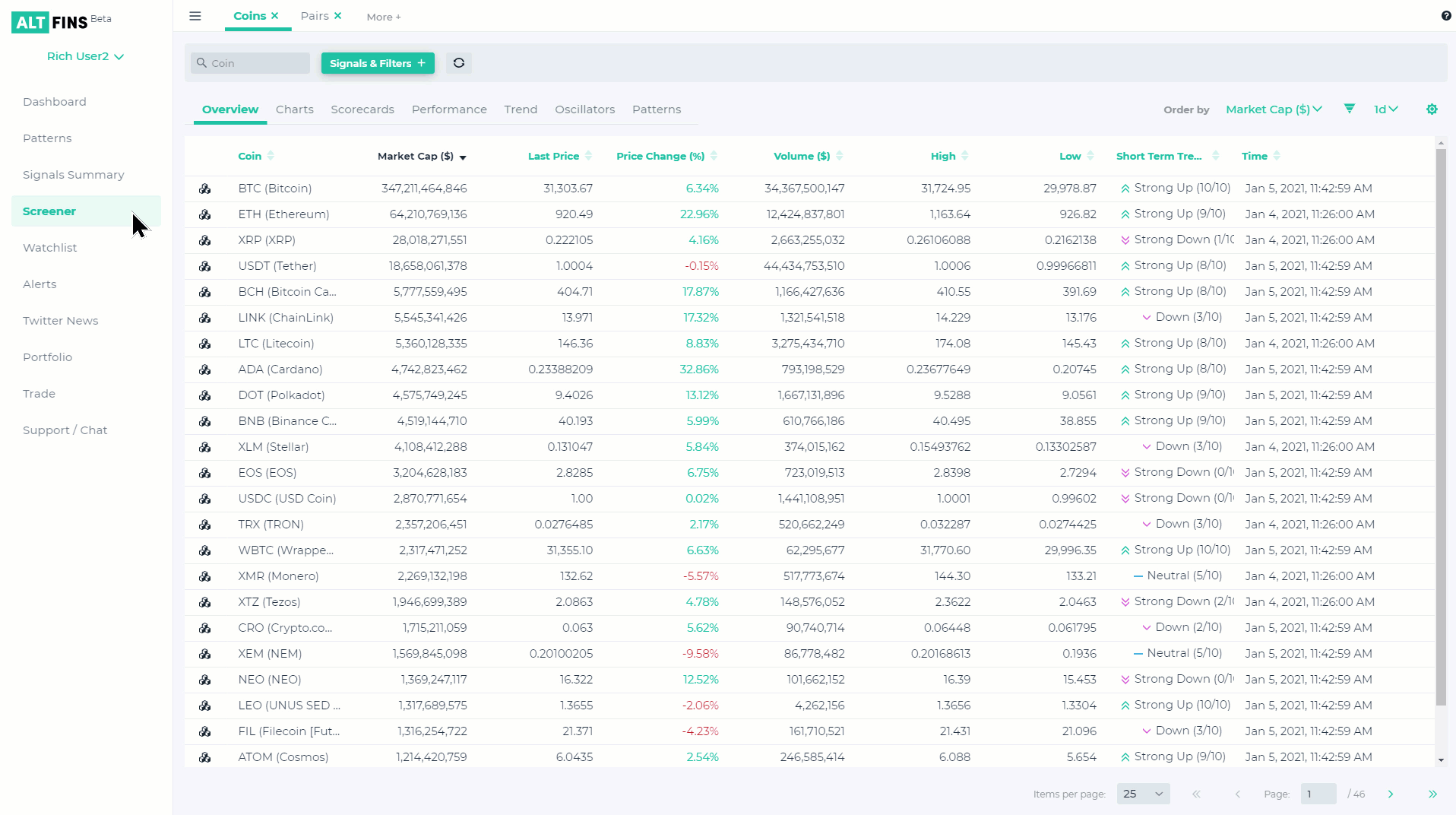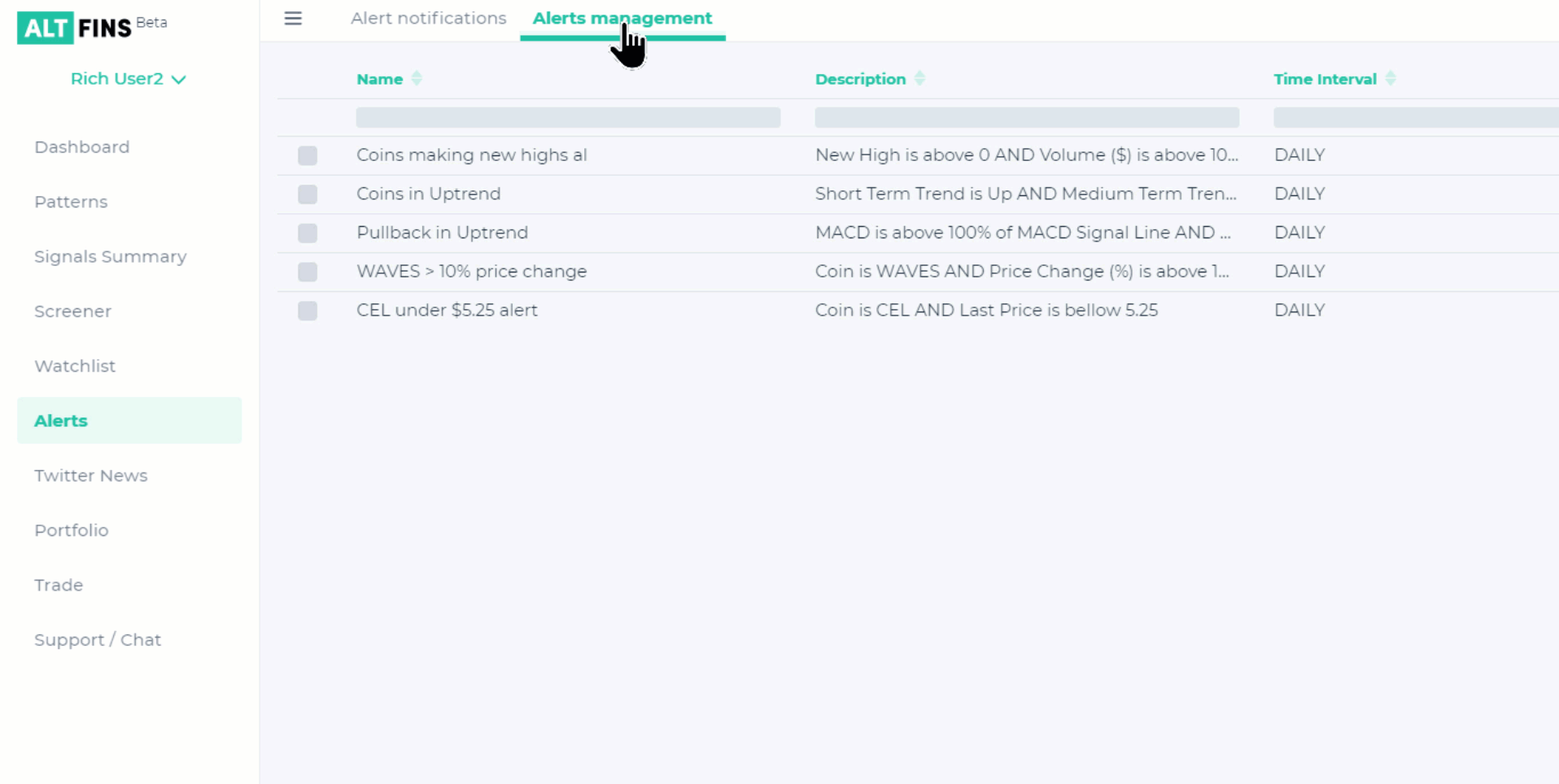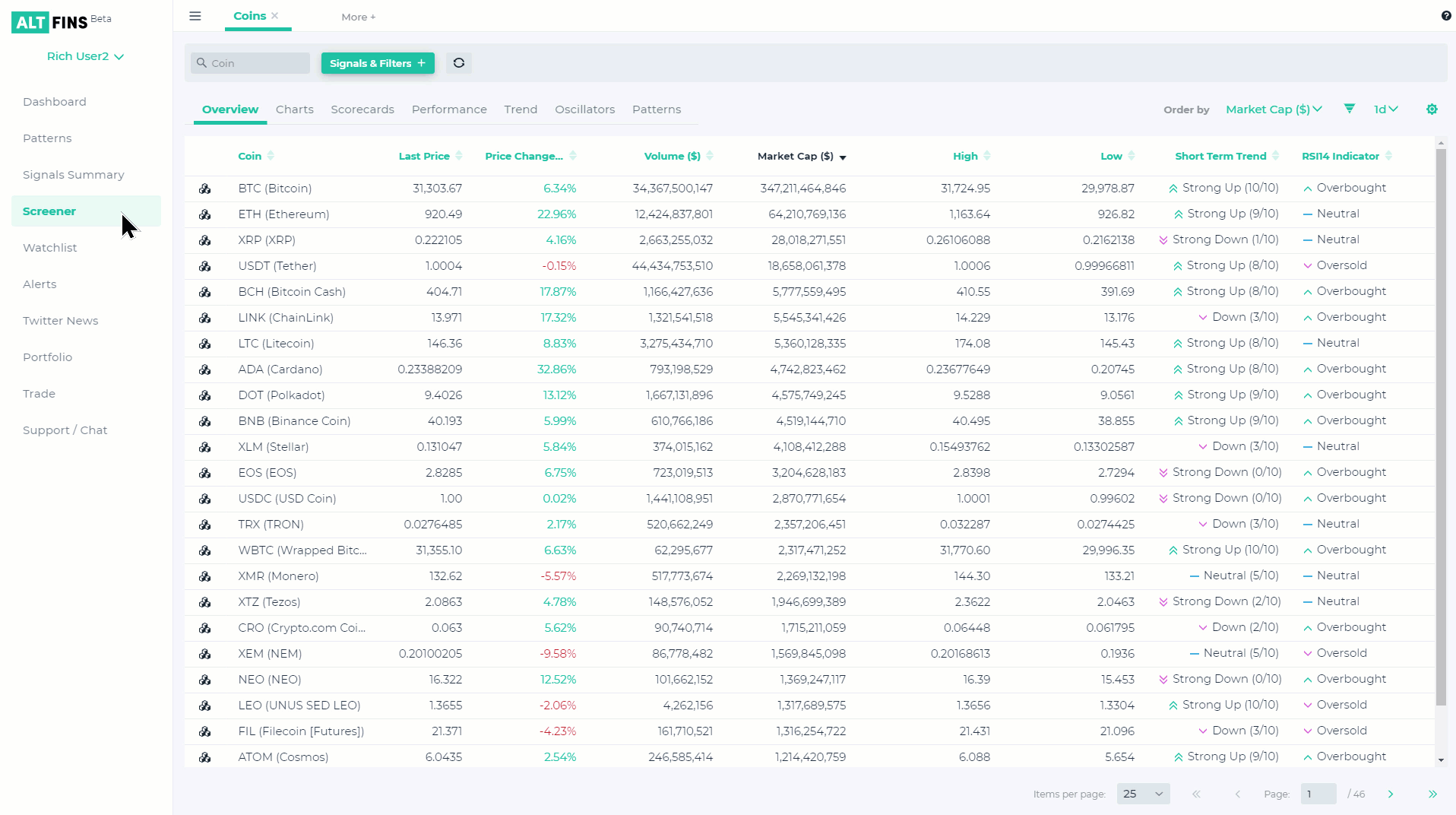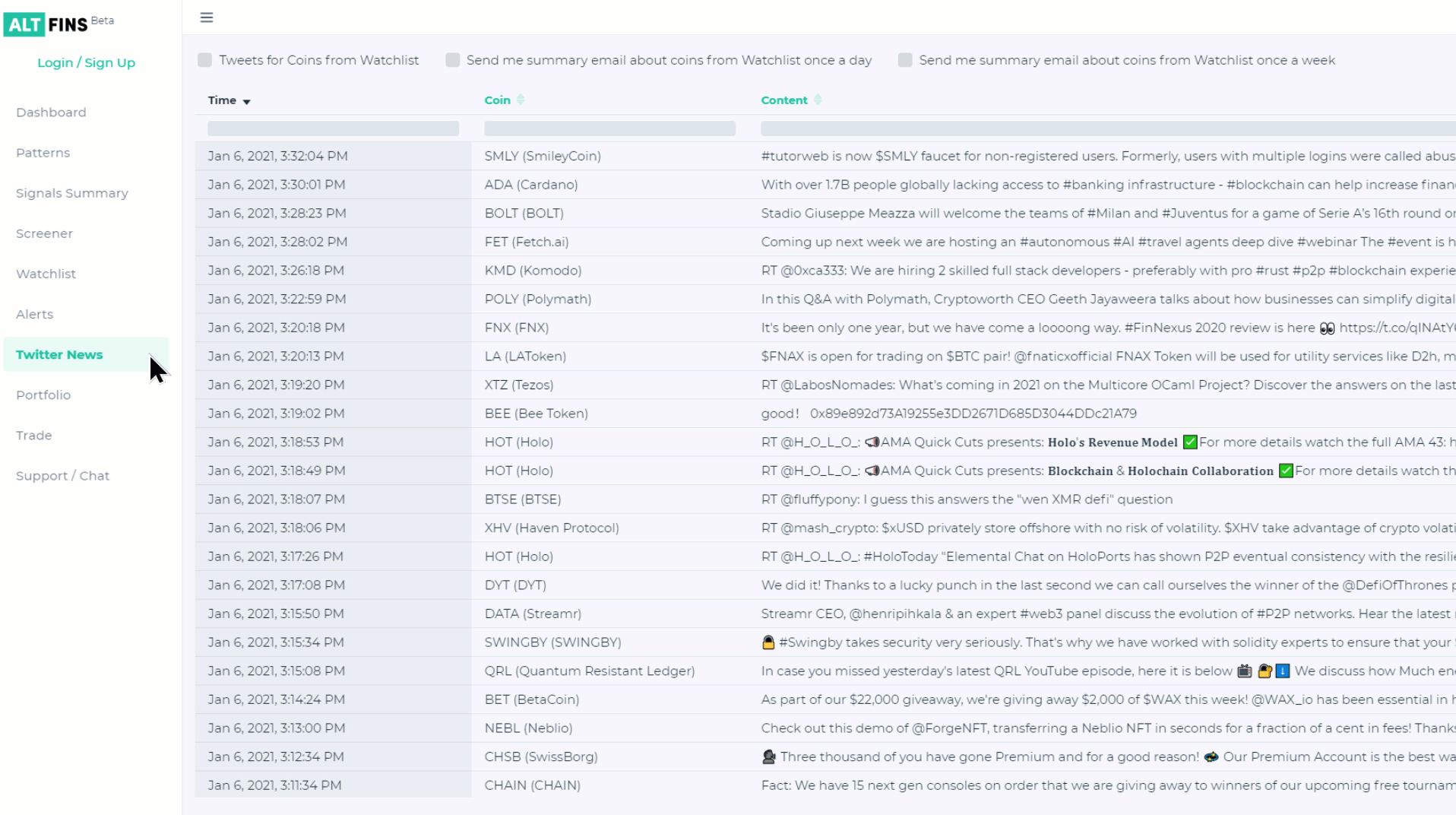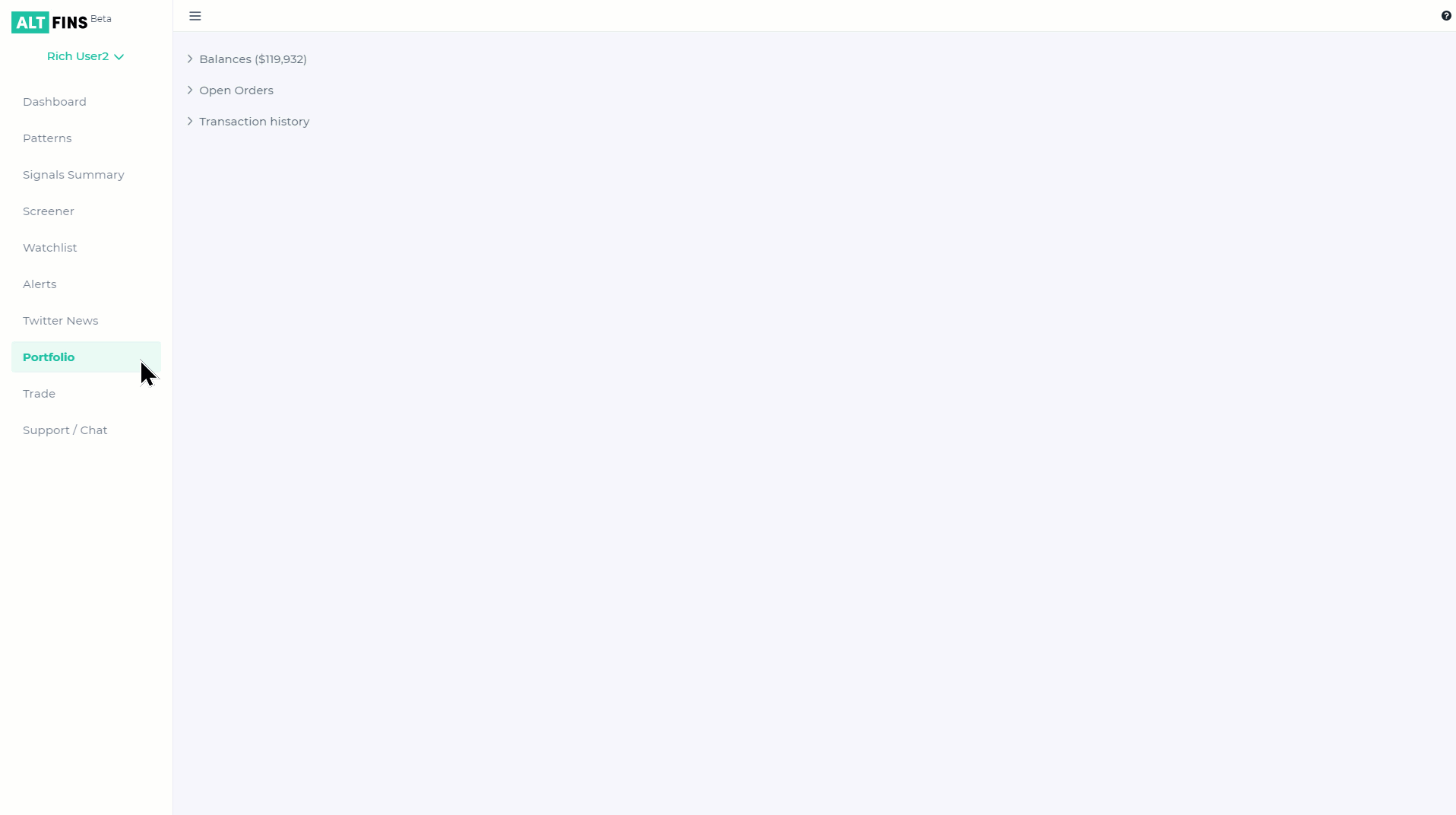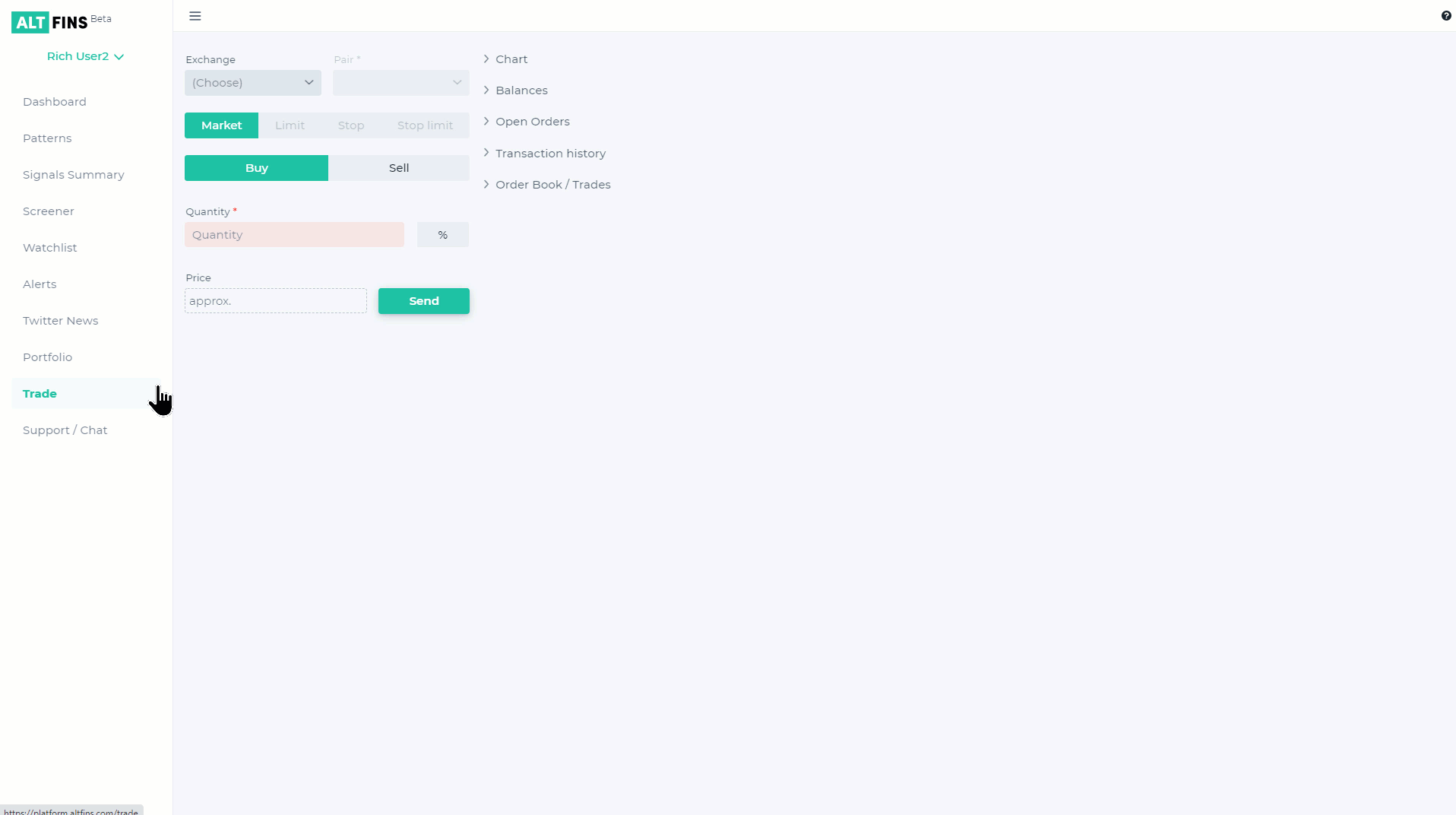 About
Our Story
Project altFINS began out of frustration with a lack of high-quality tools to find trading ideas, create alerts, execute trading strategies, and monitor portfolio performance across exchanges. Our team decided to fill that void.
We are building a comprehensive and yet intuitive platform that enables coin screening and analysis using traditional technical analysis as well as alternative on-chain data, and trade execution across exchanges. The combination of trade idea discovery and trade execution is truly unique in the crypto trading space.
Our Mission
Our mission is to enable crypto traders to easily find and execute profitable trading strategies across exchanges.
Our Team
Seasoned finance and technology team
Pricing
We have worked tirelessly to create the most advanced crypto analytical platform where users can find profitable trading ideas. We think altFINS platform is incredibly unique.
Subscriptions will allow us to continue to create tools to make your trading workflow easier and more profitable.
We accept PayPal or crypto (USDT). For PayPal payments, follow the instructions on Subscriptions tab (https://platform.altfins.com/subscriptions). For crypto, we accept USDT on these addresses:
ERC20: 0xa9ff865b6cb3780ae1d89e9a31fbe73815d4bed9
TRC20: TSVWvZvZHSn19ZjQUtN28pkj3VWcHWJjzx
BEP20 (BSC): 0xa9ff865b6cb3780ae1d89e9a31fbe73815d4bed9
If you pay with crypto (USDT), please email us at invest@altfins.com and let us know which email you used for registration and the public key you sent it from, so we can upgrade it to the plan you purchase.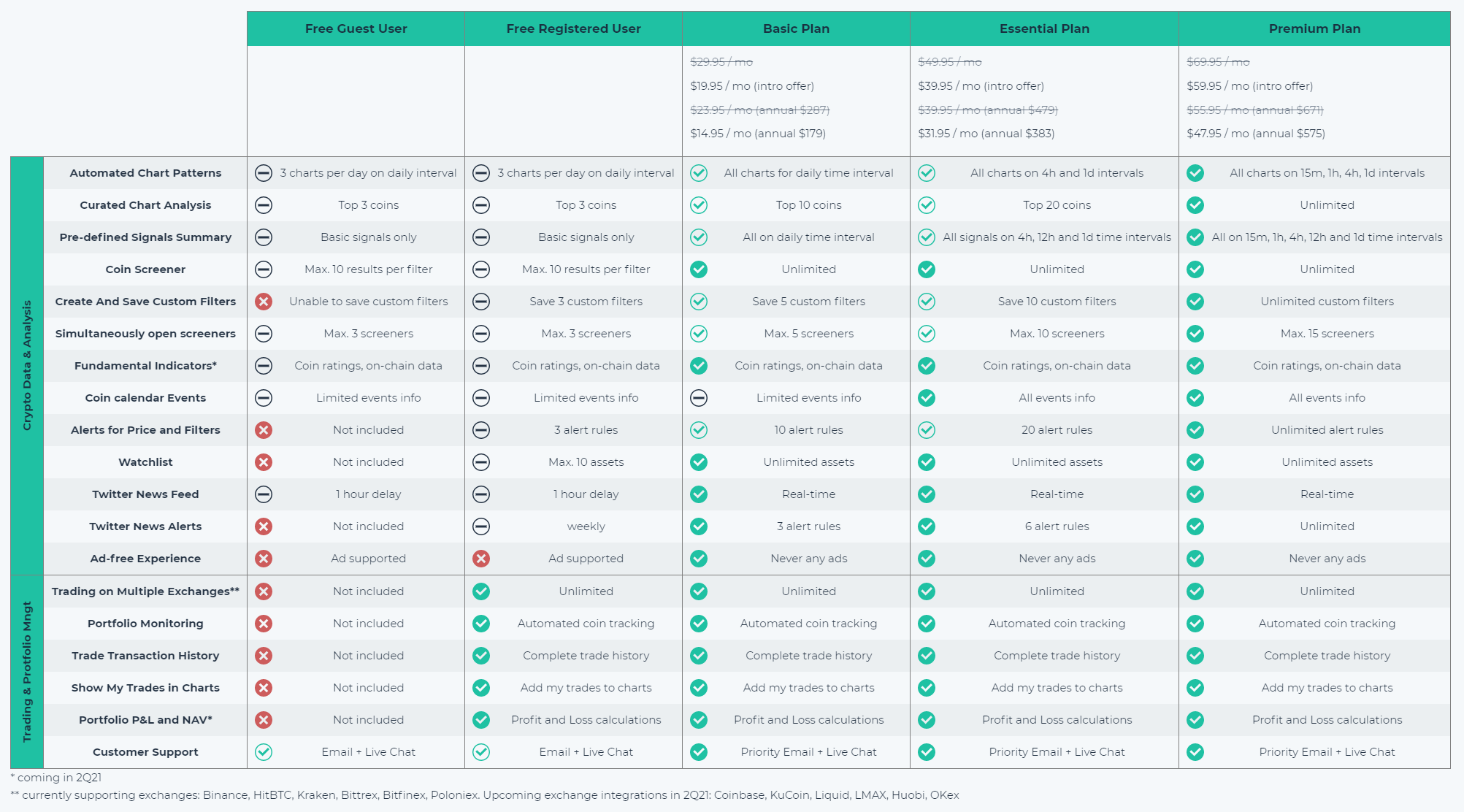 Refund policy: Users can experience most of altFINS' capabilities with free plans and can cancel subscriptions any time. Therefore, we do not provide refunds on partial subscriptions. If you upgrade between plans, you will receive a pro-rata refund on your previous subscription plan. Please note that all plans are auto-renewed until canceled.