Cardano (ADA) Analysis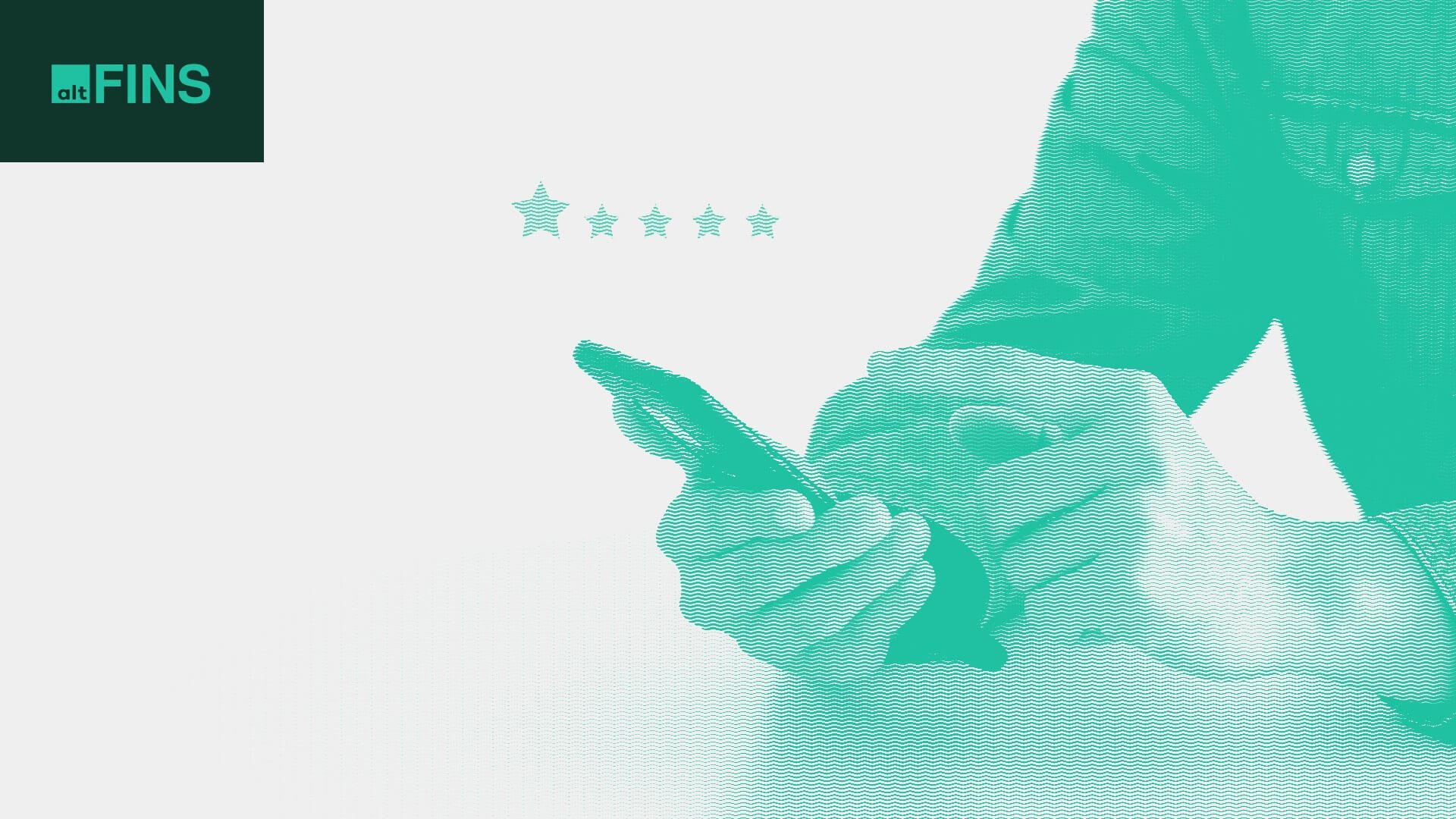 In addition to automated chart patterns, altFINS' analysts conduct technical chart analyses of top 30 cryptocurrencies. We call these Curated Charts and they evaluate 5 core principals of technical analysis: Trend, Momentum, Patterns, Volume, Support and Resistance.
Cardano (ADA) Trends
Cardano (ADA) Performance
Cardano (ADA) RSI & MACD
Cardano (ADA) technical analysis:
Trade setup: Following a bullish breakout from Ascending Triangle pattern, price reached our target of $0.35 (200-day Moving Average). Since then, price has pulled back to $0.25 support, which is a level that held up recently in August and June as well as Dec 2022. Swing Trader: $0.25 support area could be a swing trade entry but it would be a higher risk trade setup since overall trend is down. (set a price alert).
Trend: Downtrend across all time horizons (Short- Medium- and Long-Term).
Momentum is Mixed as MACD Line is above MACD Signal Line (Bullish) but RSI < 45 (Bearish).
Support and Resistance: Nearest Support Zone is $0.25, then $0.22. The nearest Resistance Zone is $0.30 (previous support), then $0.42.
See live Cardano (ADA) chart here
See more curated charts with technical analyses.
Recent news and research:

Cardano (ADA) Approaches Lowest Price Levels in the Last 1 Year as the Crypto Market Declines
Cardano Catalyst Being Heavily Manipulated, Here's How
Hoskinson: Cardano has a 'beautiful plan' for ZK-rollups
Cardano's DeFi ADA tokens TVL touches new all-time high of 341M
What Cardano's Highly Anticipated Vasil Hard Fork Will Bring
Cardano Staking on Coinbase, Hydra Upgrade and 1.5 Billion ADA Spike in Pools
 Cardano Jumps on Scaling Plans, Targets $2
 Cardano Launches New Project to Boost Third-Party Smart Contract Development
Cardano dApp ecosystem boosted by SundaeSwap mainnet launch
 Decentralized Lending Platform ADALend Listed On CardanoCube
Cardano became the most developed crypto project on GitHub in 2021 — Santiment
 Cardano Founder Charles Hoskinson Lays Out 2022 Plans
Cardano's ADA Plummets 9% amid eToro's US Delisting Decision
Here's why Cardano (ADA) average transaction fees are up 1,500% in the past year
Cardano Announces dAppStore for Certified DeFi Applications
Cardano (ADA) welcomes much-awaited smart contracts with launch of Alonzo
Cardano Sets New High on Smart Contracts Testnet Launch
Last week saw highest Cardano (ADA) inflows, while Bitcoin outflows continue
Hoskinson: These are the circumstances in which Cardano (ADA) and Solana (SOL) will collaborate
How Will Cardano Change DeFi Forever?
Cardano (ADA) sets price highs ahead of smart contract update
Cardano Preparing for Web, Mobile Integration
Cardano and Polkadot Report a Jump in Weekly Cryptocurrency Inflows
Cardano Expands Influence in Africa, Sparking New Interest in ADA
Betting Leader Bitcasino Adds Cardano's ADA for Payments
Cardano Is In A Range-bound Move, Unable To Break The $1.50 Overhead Resistance
Cardano Development Company Launches Hiring Spree Ahead of Smart Contract Rollout
Cardano ($ADA) Founder Charles Hoskinson on Upcoming Crypto Regulations
Find more real-time news here.
What is Cardano (ADA)?
Find full description and news on altFINS platform.
Overview
A smart-contract platform that is open-source and layered in design, Cardano strives to offer a variety of capabilities. Network delegation, sidechains, and lightweight client data structures will soon be possible thanks to its modularization. To protect the network and oversee the block creation process, it employs a Proof-of-Stake (PoS) variant dubbed Ouroboros. The network uses a native currency called ADA that lets users pay for transactions and grants stakers a claim on fresh issuance in proportion to their holdings.
History
An open-source blockchain called Cardano was developed as a result of peer-reviewed academic research. It was created from a number of scholarly articles and does not have a single published white paper. As an upgrade from Bitcoin and Ethereum, which were the first and second generations, respectively, Cardano considers itself to be a "third-generation" protocol. It bears Gerolamo Cardano's name, an Italian Renaissance mathematician. Its national currency, the ADA, is named after Ada Lovelace, a 19th-century mathematician who is frequently referred to as the first computer programmer.
Three organizations—IOHK, The Cardano Foundation, and Emurgo—support Cardano. Charles Hoskinson and Jeremy Wood formed the blockchain research and development firm IOHK, which has a contract to work on it from 2015 to 2020. A nonprofit with an emphasis on ecosystem expansion and core development is the Cardano Foundation. A Japanese venture capital business is called Emurgo. Five phases will make up Cardano's entire launch: Byron, Shelley, Goguen, Basho, and Voltaire. The Cardano blockchain's mainnet debut in September 2017 marked the beginning of the Byron era. The chain was a federated network that could only enable ADA transactions during this time. Bringing Cardano's planned Ouroboros Proas Proof-of-Stake (PoS) protocol to life, the following phase, Shelley, started in July 2020. Its third phase, Goguen, which will provide functionality for smart contracts and native token issuance, is now in the process of being released. Parallel to Goguen, the network's two remaining stages, Basho and Voltaire, are being developed by the IOHK and Emurgo development teams.
Technology
A settlement layer and a computation layer make up the two levels of the Cardano blockchain. Transactions made by peers in the network are settled using ADA, the network's native currency, through the Settlement Layer (CSL). Smart contracts and decentralized apps are supported by the Computation Layer (CCL), which is designed for them. To boost the network's ability to adopt protocol updates and soft forks, developers developed a layered protocol. Haskell is used to create Cardano. Plutus, a different programming language that enables the creation of more stringent contracts, is used to develop smart contracts.
Supply Curve Details
A 45 billion ADA supply limit exists. There are now about 31 billion ADA available, leaving 14 billion for network incentives. The network's decreased capacity for monetary expansion is made up for through Cardano incentives. As network usage grows, incentives rise.
Consensus Details
Once it enters the "Shelley" period, Cardano will utilize a Proof-of-Stake (PoS) consensus method dubbed Ouroboros. The modularized design and enhanced network security of the Ouroboros consensus are its goals. Network delegation, sidechains, and light client data structures are all made possible by its modular design. the Ouroboros shape Slot leaders, who are chosen by token owners with a substantial stake in the network, decide on the ouroboros consensus. In order to build blocks, which are subsequently authorized by input endorsers, slot leaders work in epochs to listen for and confirm transactions. The second group of stakeholders that confirms the transactions included in blocks is known as a Cardano input endorser. Since the network may expand the number of slots each epoch and run numerous epochs simultaneously, it is thought that this design is scalable.
About altFINS
altFINS is the best crypto analytics platform. The platform will help you find the right crypto trading opportunities. You can search for coin in Uptrend, with Momentum or Breakouts. It's is great for advanced traders but also for beginners to learn basics of technical analysis in Crypto trading Course or in Curated charts or Chart pattern sections. But also more advanced traders can create their own Screens and Alerts of coins with different trading strategies.