Ripple (XRP) Analysis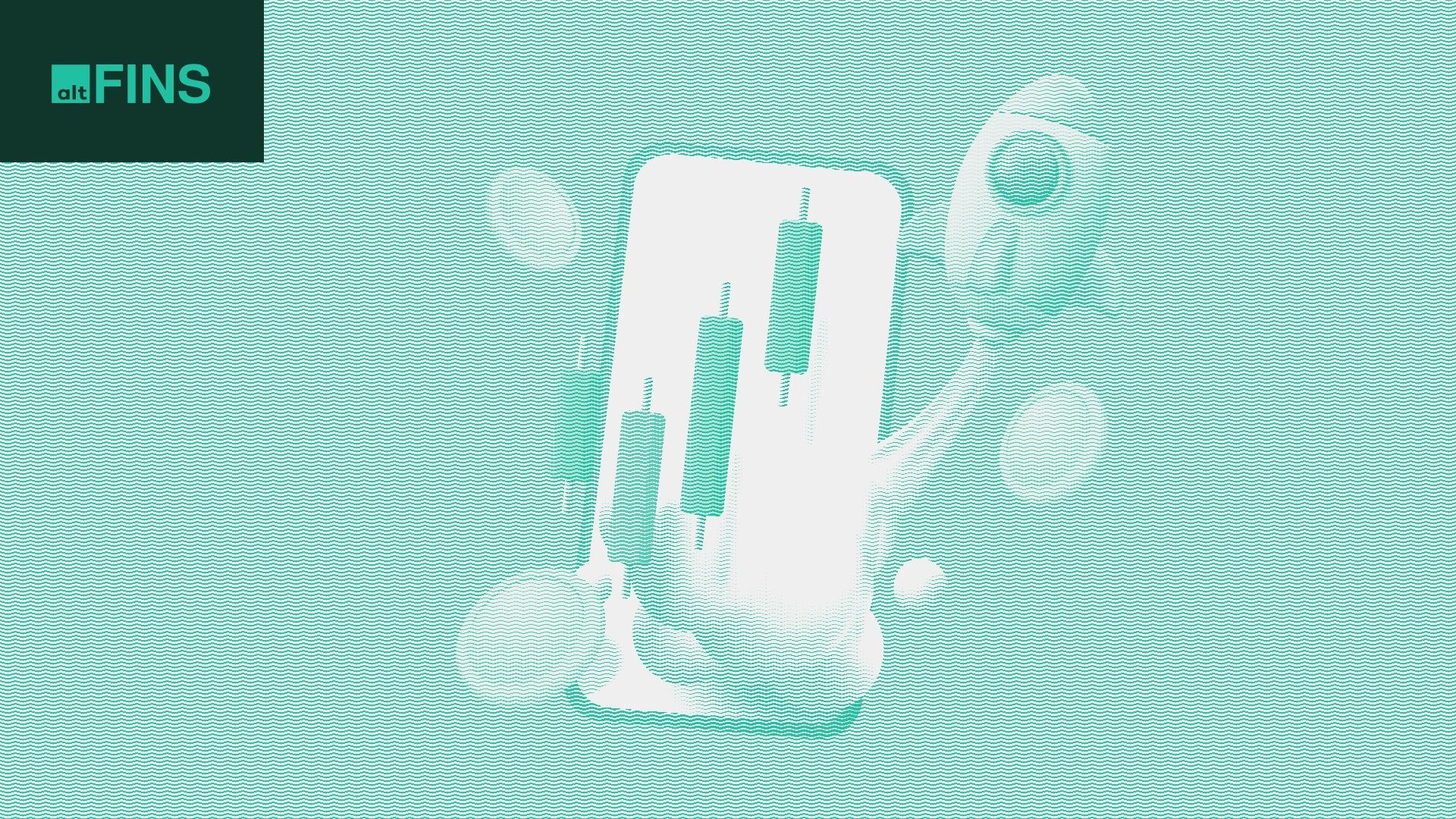 In addition to automated chart patterns, altFINS' analysts conduct technical chart analyses of top 30 cryptocurrencies. We call these Curated Charts and they evaluate 5 core principals of technical analysis: Trend, Momentum, Patterns, Volume, Support and Resistance.
Ripple (XRP) Trends
Ripple (XRP) Performance
Ripple (XRP) & MACD
Ripple (XRP) technical analysis:
Trade setup: Price spiked up massively to $0.92 on favorable legal ruling. It got very overbought (RSI > 80) and saw selling pressures from profit taking. The $0.92 level also acted as resistance back in early 2022. Now we wait for price to either 1) break back above 200-day MA and $0.55 to signal resumption of uptrend, or 2) pull back to $0.45 support for an attractive swing entry. (set a price alert).
Trend: Neutral on Short-Term basis and Downtrend on Medium- and Long-Term basis.
Momentum is Mixed as MACD Line is above MACD Signal Line (Bullish) but RSI ~ 50 (Neutral). MACD Histogram bars are declining, which suggests that momentum is weakening.
Support and Resistance: Nearest Support Zone is $0.45. The nearest Resistance Zone is $0.55 (previous support), then $0.68, and $0.92.
See live Ripple (XRP) chart here.
See more curated charts for top 30 coins.
Recent news and research:

Ripple vs SEC Lawsuit: Former SEC Official Argues Potential Success Of Interlocutory Appeal
Ripple News: Top 3 Catalysts That Can Trigger an XRP Price Rally
Ripple eyes US bank partnerships following SEC victory, as XRP volume surpasses Bitcoin
Ripple Labs notches landmark win in SEC case over XRP cryptocurrency
XRP spikes 4% following Ripple's latest response to SEC
120 Million XRP Shifted by Major Exchanges as Price Drops 9% Over Weekend
One Year After SEC Lawsuit, Ripple CEO Says 2021 Was Their Best Year Yet
Anti-Corruption Watchdog Sues SEC To Comply With Freedom of Information Request, Alleges Conflict of Interest in XRP Lawsuit
127.3 Million XRP Shifted by Exchanges, While XRP Address Activity Goes Way Up
Ripple jumps on the NFT bandwagon, launches $250 million 'Creator Fund' 
XRP just got an edge in the ongoing Ripple v. SEC lawsuit
Ripple, Binance, Coinbase shift 177.6 million XRP
Why XRP Holders Could Be Key In Lawsuit Against Ripple Labs
XRP Sees Burgeoning Acceptance From Institutional Investors
Ripple CEO on Burning XRP Escrow: "I Don't Rule Anything Out"
Find more real-time news here.
What is Ripple (XRP)?
Find full description and news on altFINS platform.
Overview
Digital currency Ripple (XRP) and a decentralized payment system were created to make quick and affordable international money transfers possible. Through the use of several fiat currencies and networks, Ripple Labs' XRP cryptocurrency promises to facilitate quick and straightforward transactions between financial institutions.
At its foundation, the XRP Ledger, a distributed ledger technology used by Ripple, is built on the Ripple Protocol Consensus Algorithm (RPCA), a consensus algorithm. In contrast to conventional banking systems, Ripple uses a network of validating servers to maintain and confirm the ledger's integrity rather than relying on a single central authority.
Within the Ripple ecosystem, XRP performs a variety of tasks. First off, it serves as a bridge currency, enabling institutions to streamline international trade by first converting fiat money into XRP and then into the desired currency. The expenses and time involved with conventional settlement techniques are decreased by using this process.
Second, within the XRP Ledger, XRP acts as an anti-spam mechanism. The network deters malevolent actors from overwhelming the system with pointless transactions by requiring a tiny quantity of XRP to be destroyed (burned) as a transaction fee.
Additionally, XRP can be used to move money directly between people or held as a speculative investment. Due to its ability to provide quicker transaction settlements compared to conventional banking systems, which may require days to complete foreign transactions, it has grown in popularity.
It's crucial to remember that Ripple, the firm that created XRP, has encountered regulatory scrutiny and legal issues in several places as a result of XRP being classified as a security by various authorities. In some markets, the perception and uptake of XRP have been impacted by these legal concerns.
Overall, Ripple (XRP) is a digital currency and payment system that uses XRP as a bridge currency and a decentralized network to streamline international transactions, lower costs, and accelerate settlement times.
About altFINS
altFINS is the best crypto analytics platform. The platform will help you find the right crypto trading opportunities. You can search for coin in Uptrend, with Momentum or Breakouts. It's is great for advanced traders but also for beginners to learn basics of technical analysis in Crypto trading Course or in Curated charts or Chart pattern sections. But also more advanced traders can create their own Screens and Alerts of coins with different trading strategies.