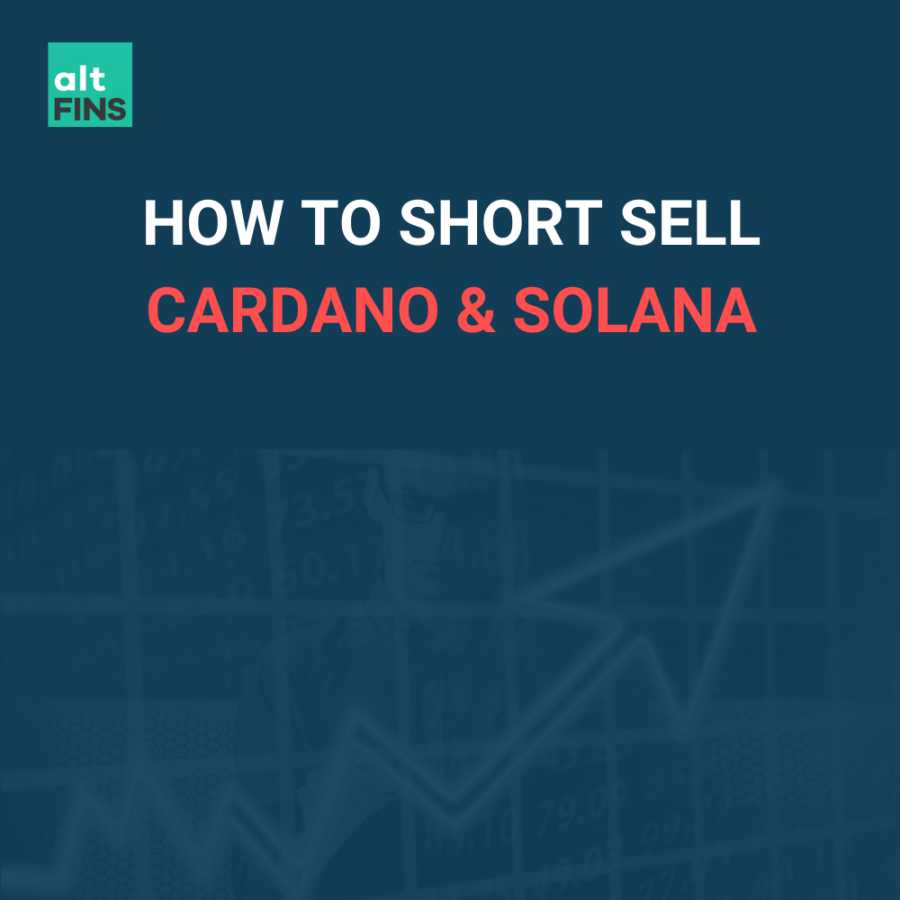 Momentum is fading near resistance areas…
After 20-50% upswing in the last 3-4 weeks, momentum is fading, as can be seen in MACD Histogram declining.
We're likely to see a pullback after such gains as traders take some profits.
Here's Solana (SOL) as an example.
It bounced up nicely, but failed to make a Higher High, momentum is fading (MACD Histogram declining) and remains in an overall downtrend.  Could revisit $80 support: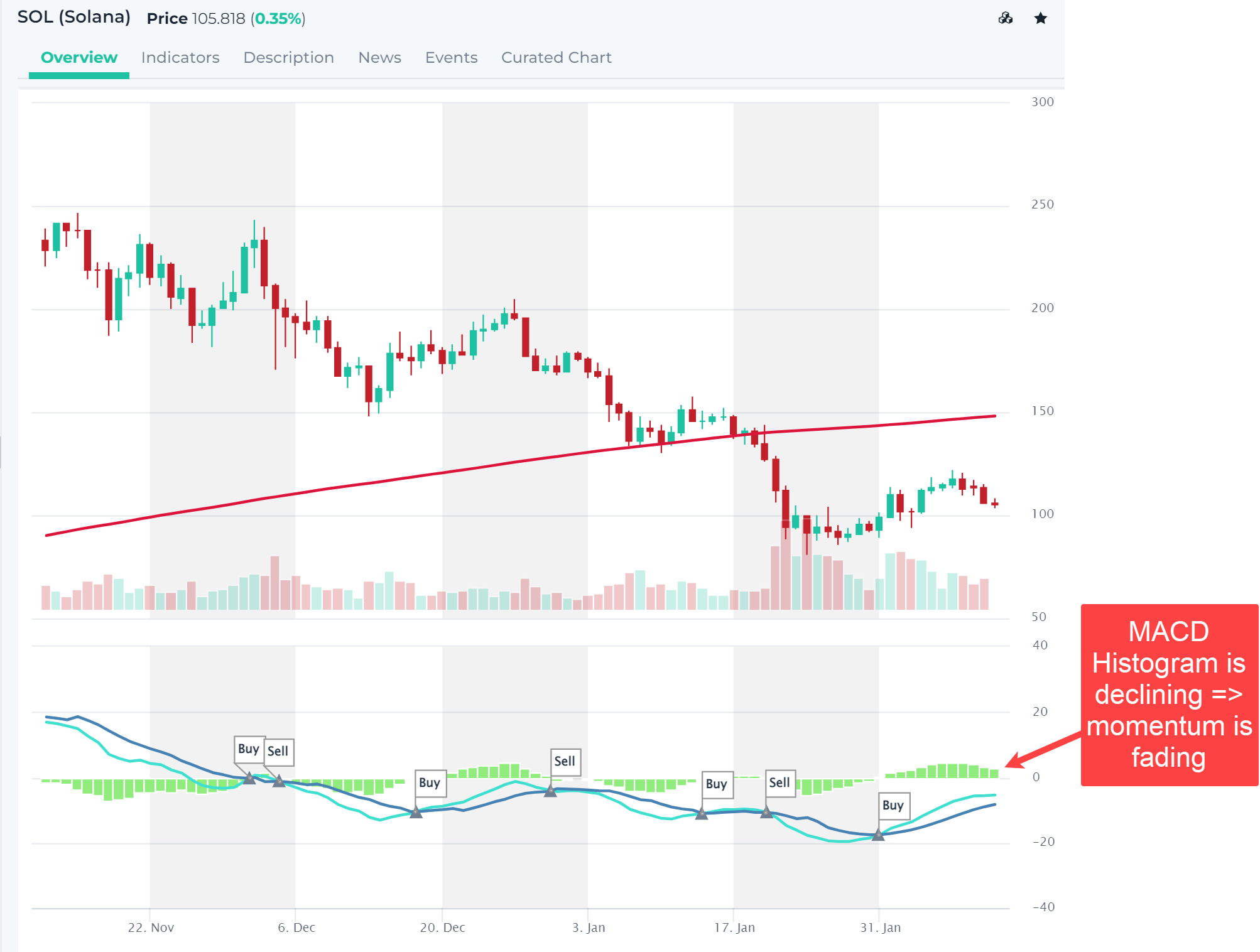 How to profit?  Short-Sell.
Watch today's video on how to find coins to short-selling without using a margin account. A simple way to bet on a down market, down swing or correction.
It's also a good way to hedge your portfolio if you own some altcoins, you're long some names, which you don't want to sell but worried about a market correction.
We teach this in our Trading Education program (10 webinars covering 7 trading strategies and risk management).
We can leverage altFINS' automated chart pattern recognition for some short-selling ideas. In the video, we build a custom screener that looks for coins in a downtrend and a minimum market cap.  If we want to short-sell, we need to trade with a downtrend.
You can also find it among pre-defined filters ready for use on Signals Summary page: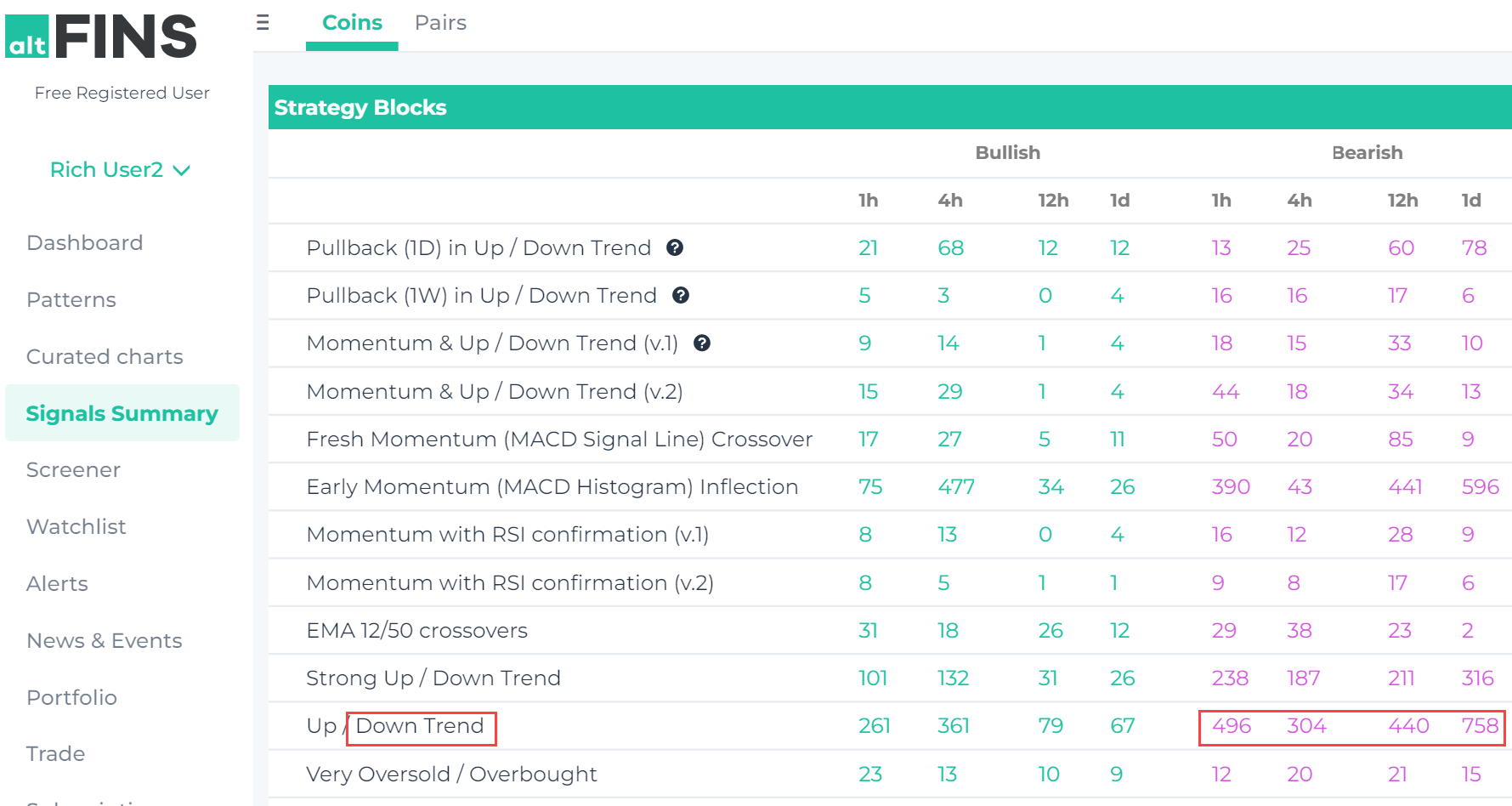 Then we check for patterns available for these coins in downtrend: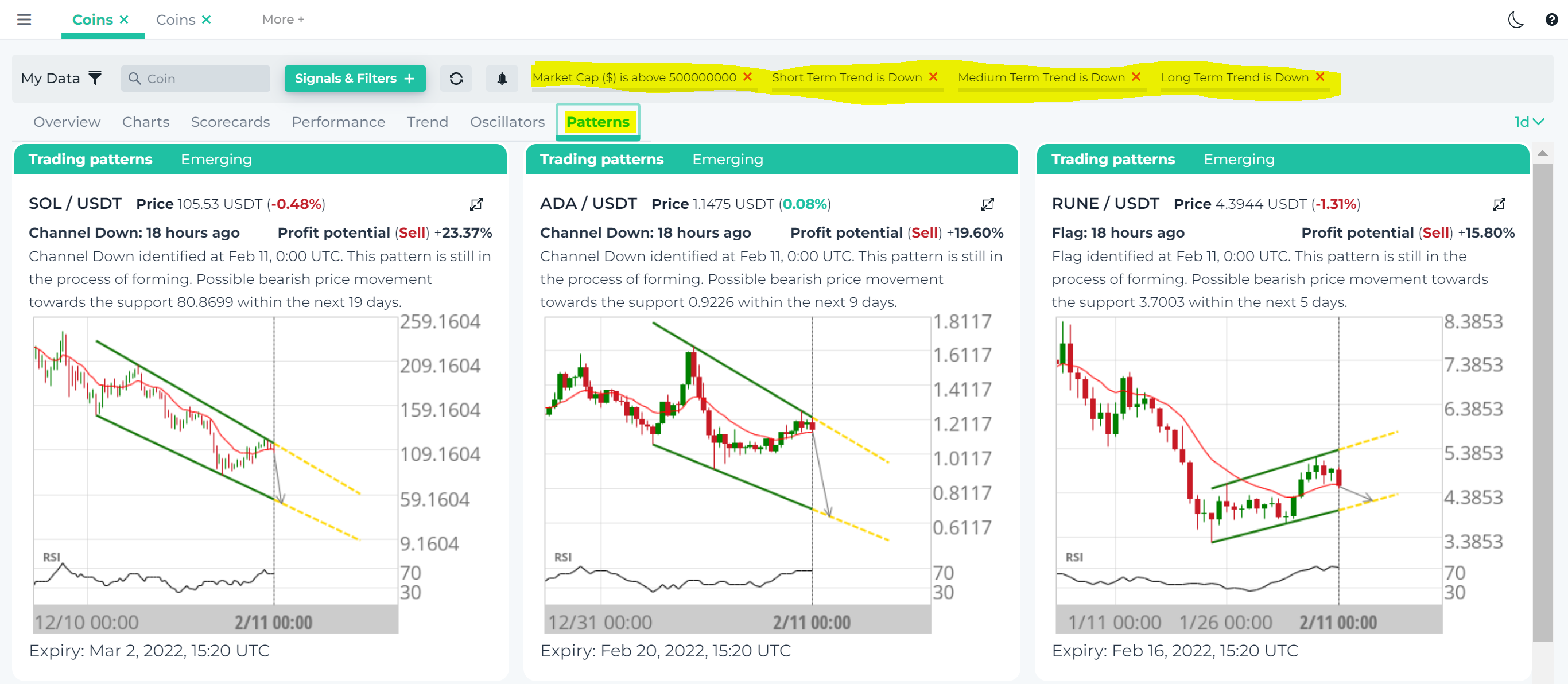 Some of these large cap coins have derivative leveraged coins like SOL3S and ADA3S that trade on exchanges.
These derivative coins give us an easy way to short-sell.  SOL3S is 3x Short-Sell of Solana.  So if we buy SOL3S, we are betting that SOL will decline.  There's built in leverage in these derivative coins.  That means that if you want to short-sell $1,000 worth of SOL, then it's sufficient to buy $333 worth of SOL3S, because it's 3x leveraged.
So if SOL price declines by 1% then SOL3S should gain 3%.  You win when SOL goes down.
This way you don't need to use margin accounts to short-sell.
You can find which exchanges trade these leveraged coins on Nomics.com.  Here's example of SOL3S markets: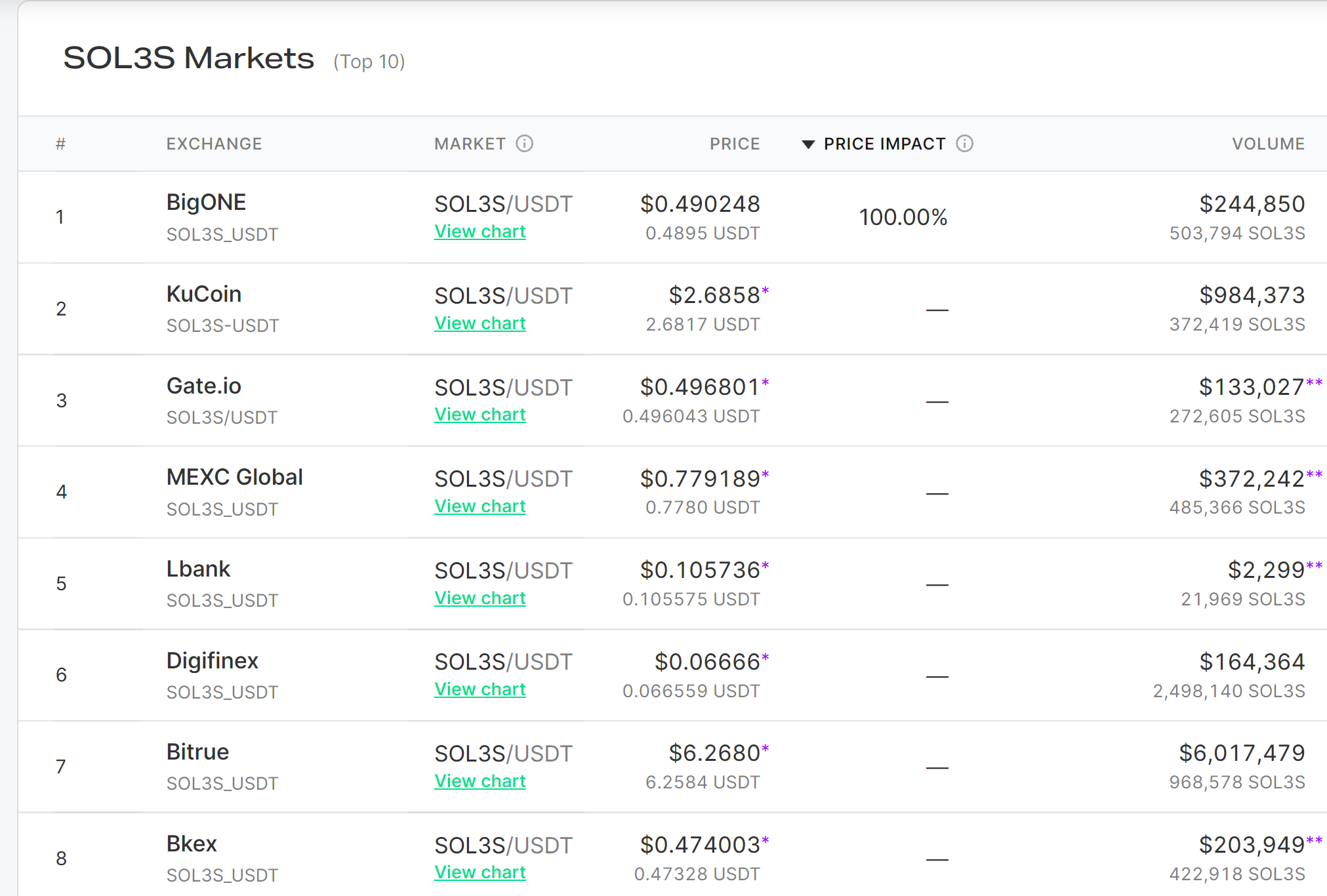 Invest into yourself with trading education!
Are you interested in AFINS tokens? Subscribe for updates!
You can also join our Telegram channel, Twitter  and Discord and share you questions and trading tips with others.
Subscribe to our YouTube channel to be the first to get notified of new video trading tips.