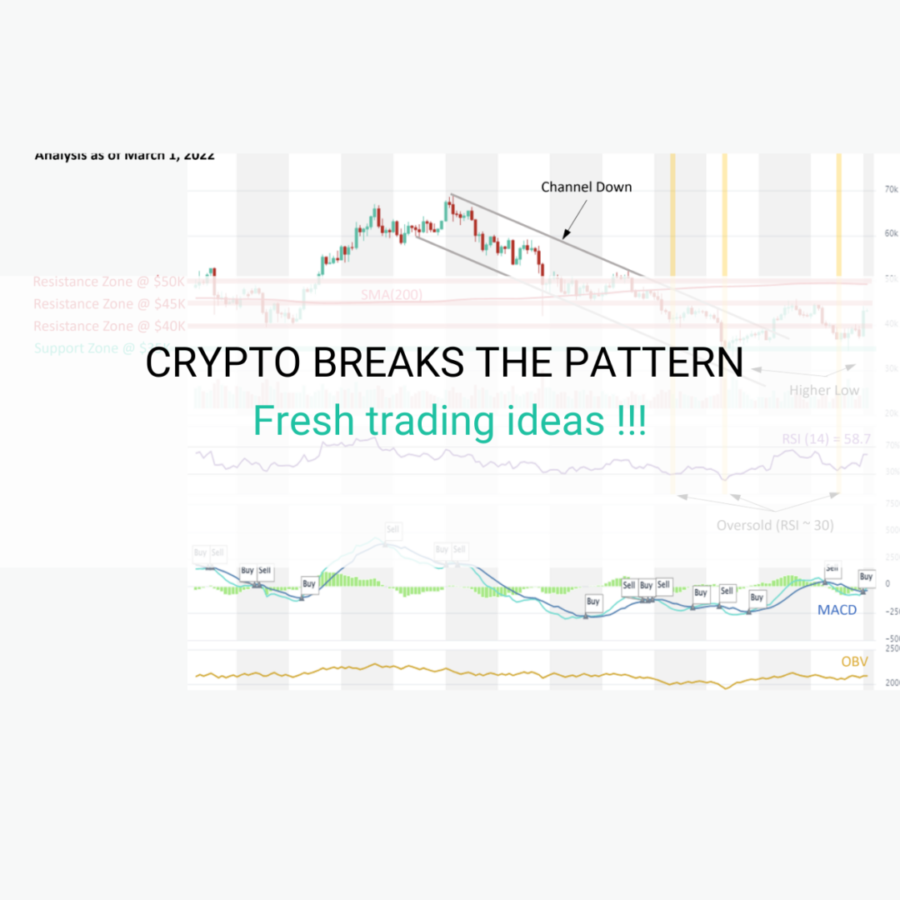 Coins in Uptrend and Fresh Momentum
In today's video, we provide an update on crypto market and demonstrate how to find coins in an uptrend and fresh bullish momentum (see results).
After reaching oversold levels on Feb 24 (RSI ~ 30), markets have bounced up, momentum in many cases inflected bullish again and we could see additional gains in this upswing, especially if BTC breaks above $45K resistance and ETH above $3K resistance. altcoins could rip.
Interestingly, crypto market has broken from its recent correlation with other risk assets like tech stocks. While NASDAQ was flattish, crypto ripped 10% higher.
In today's video, we also discuss BTC, ETH, LUNA, MWC, KNC. Will LUNA break above $100? MWC broke above $10, will it go higher? KNC broke above $2.50, what's next?
Here is a custom market screener we created (see results). You can save this screener and reuse it in future.
We teach this trading strategy in our Trading Education program (10 webinars covering 7 trading strategies and risk management).
On Feb 24, we released a blog and video about how markets were once again getting oversold (RSI ~ 30) just as they were approaching support levels. This turned out to be a good tactical buying opportunity. It's a strategy that's worked several times in the last two months and it's a strategy we teach in Lesson 5 (see education video and notes)
Notice how every time BTC reached oversold conditions (RSI near or below 30 — highlighted in yellow), the market bounced up.
Now, if BTC can break above $45K, it's likely to revisit $50K resistance and 200-day MA.
And altcoins could rip another 20–30% if that happends (BTC breaks $45K).