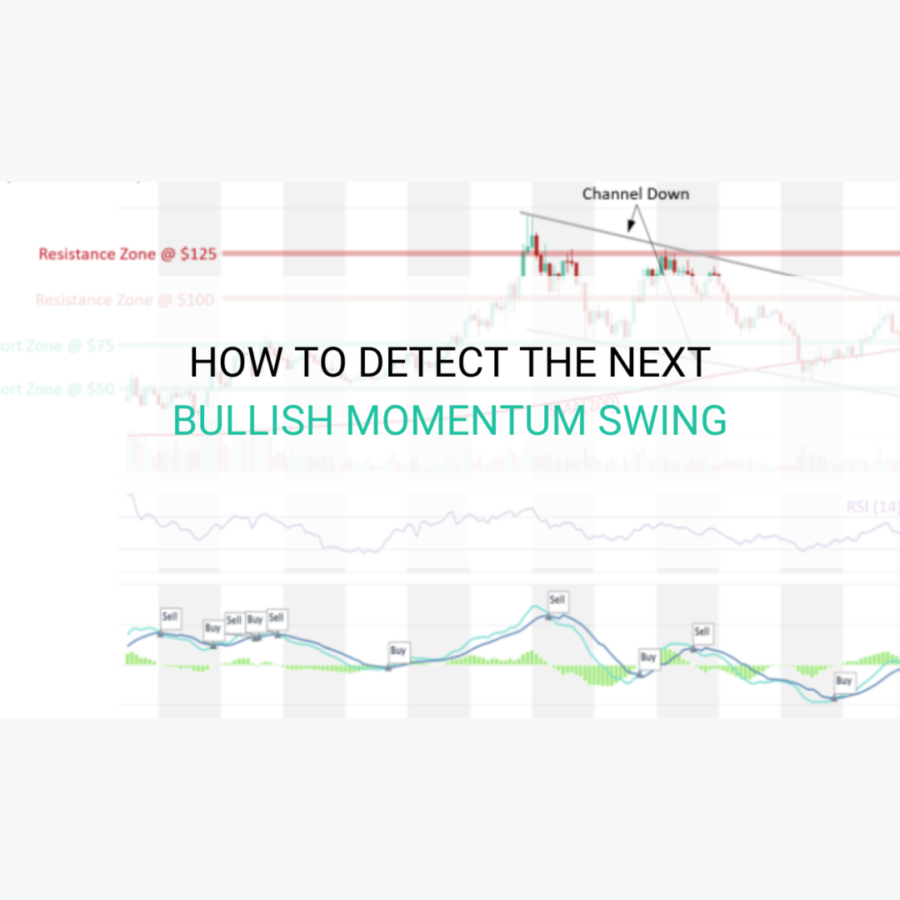 Bullish Momentum Swing
In today's video, we provide an update on crypto market and explain how to detect the next bullish momentum swing.
Here's a custom market screener we created today that detects coins in an Uptrend (Long-Term horizon) and a fresh bullish momentum inflection (MACD Histogram rising). Click here to see screener results of Bullish Momentum Swing.
In our blog on Feb 12, we noted that after 20–50% gains in late Jan / early Feb, the bullish momentum upswing was fading, right as prices were hitting resistance zones.
That was perfect timing for Short Selling. Specifically, our Patterns detected Sell opportunities in Solana (SOL) and Cardano (ADA), which worked out really well.
We teach this in our Trading Education program (10 webinars covering 7 trading strategies and risk management).
Short Selling Pattern Trade Setups (Feb 11)
Market is down about 20% since we published that blog. Be sure to subscribe to our YouTube channel for future critical market updates.
Market remains in a downtrend as can be observed on our Signals Summary page. Only 59 coins are in an Uptrend while a whopping 1,232 coins are in a downtrend:
Remember, rule no. 1 is to trade with a trend, which currently, in most cases, is a downtrend.
Use trends to determine the direction of your trade and use momentum (MACD, RSI, or Stochastic) to help timing of your trade.
That's because prices move in swings.
Our system allows traders to detect momentum (MACD) swings a couple of ways: 1) Recent momentum change using MACD crossover or 2) Fresh momentum inflection using MACD Histogram.
So if you're looking for catching the next momentum upswing, check out these two pre-defined screeners. You can create an alert for them too.
Visit altFINS platform: https://platform.altfins.com and use it for FREE!
Join the community of crypto traders: