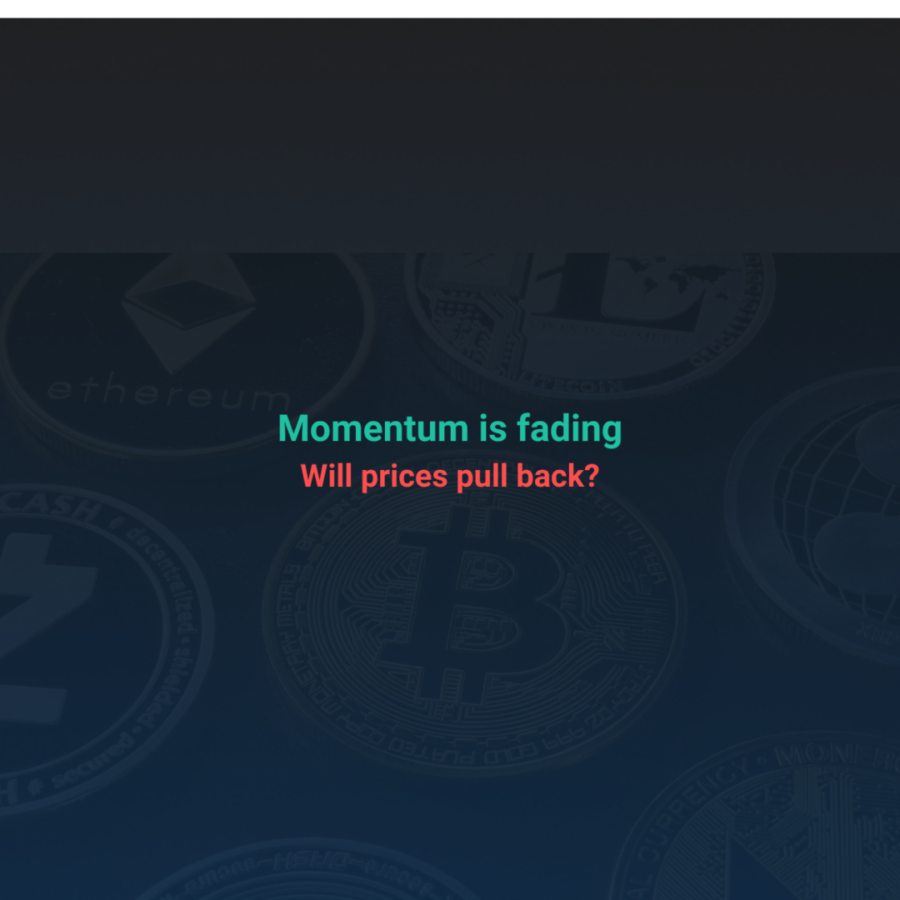 Early Bearish Momentum Inflection
In the video, we're going to look at some early indications- bearish momentum inflection that this market rally is running out of steam and we could see a pullback. Ignore these at your own peril.
We demonstrate two simple ways to find altcoins that could be ripe for a pullback and help you avoid losses!!…and prepare for buying dips in Uptrend.
Among coins we mention in the video are BNB, XRP, ADA, DOT, LTC, CRO, WAVES and ZIL.
The crypto market has enjoyed a really nice run up in the last two weeks, with solid breakouts from falling wedge or descending triangle patterns, breaking resistance zones and signaling trend reversals.
We remain bullish and think that this uptrend has more to go; however, markets never go up in straight lines and there are going to be pullbacks, even in an uptrend.
Now if you're the type of trend trader who does not care about the up and down swings and is willing to ride it out, that's fine.
But some of you may want to time the swings and perhaps cut back on your positions when prices get too far too fast, and add to positions when markets dip.
It seems to us that after 20–40% gains in the last two weeks, traders are taking profits and momentum is starting to fade just as we approach the next resistance areas, in some cases, very stiff resistance areas.
There are two simple market screens that can help identify coins that are ripe for a pullback. And you can find them on our new Market Highlights dashboard:
1. Early Bearish Momentum Inflection (see live results)
2. Very Overbought Coins (see live results)
Early Bearish Momentum Inflection
Regardless of trend direction (uptrend or downtrend), prices move in up and down swings. These swing can be captured by MACD, which is a powerful trend and momentum indicator.
To detect an early inflection in momentum, altFINS uses changes in MACD Histogram.
This market screen shows coins that are changing directions from upswing to downswing in their prices (bearish momentum inflection).
Trading rules:
(Short) Sell coins with bearish inflection (downswing) in MACD Histogram (declining)
Buy when MACD Histogram begins to rise (upswing)
Early bearish momentum inflection could also serve as an early warning to traders to take profits or close their positions in that asset after an upswing.
Read more about MACD Line and MACD Signal Line
Watch Education video MACD Histogram Inflection
Watch Tutorial video Detecting early Momentum (MACD Histogram) bullish or bearish inflection

This swing trading strategy looks for altcoins that are very overbought and are likely to get a pullback (correction), especially if trading near a resistance zone. That's where buyers often begin to take profits.
Trading rules:
Find altcoins that are very overbought (RSI > 75)
SELL if price is near a resistance zone
An asset price is considered overbought (due for a correction) when RSI is above 70. Some traders use more extreme levels (75) to reduce false readings.
Relative Strength Index (RSI) is a momentum indicator that measures the magnitude of recent price changes to analyze overbought or oversold conditions. RSI will rise as the number and size of positive closes increase, and it will fall as the number and sizes of losses increase.
RSI values range from 0 to 100.
Read more about Extreme Overbought coins Due for a Pullback
Watch Tutorial video Extreme Overbought altcoins, due for a pullback but still in an Uptrend