Scan Analyze and Trade altcoins across exchanges
Daily Crypto Update: There's always a bull market somewhere!?
In today's video, we review several coins that have maintained their uptrend and appear to be bullishly inflecting in momentum: LUNA, MATIC, LINK, NEAR, ROSE.
We also demonstrate a custom screener to find such coins in Uptrend + bullish momentum inflection, so you can save it and use it in the future to find trading ideas.
Subscribe to our YouTube channel to get notified of future trading ideas!
Invest into yourself with trading education!
Today's curated charts summary: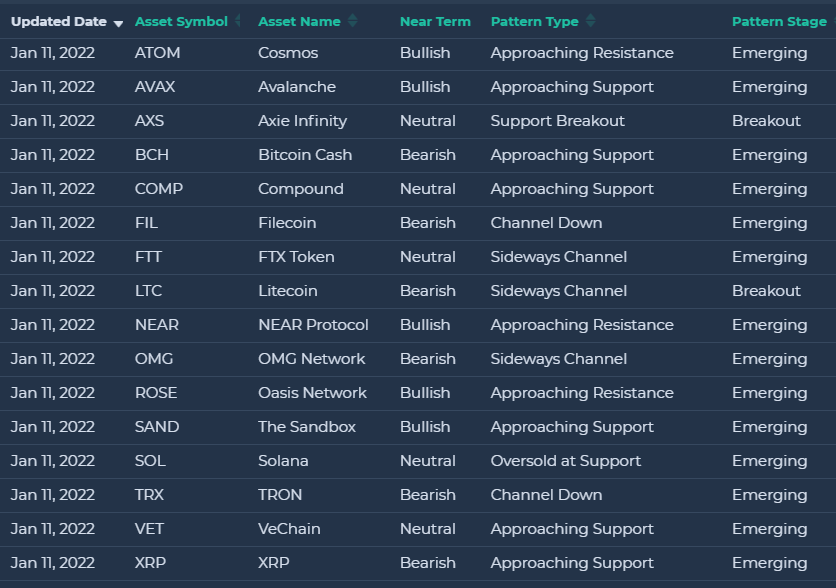 Are you interested in AFINS tokens? Subscribe for updates and join our Token Telegram channel!
You can also join our Telegram channel and share you questions and trading tips with others.
Subscribe to our YouTube channel to be the first to get notified of new video trading tips.
What to do in crypto messy market?
Crypto Market Update: CRV, FTM, BNB, ATOM, LUNA
Will Curve (CRV) keep going higher?
Detecting early momentum changes (MACD Histogram rising)