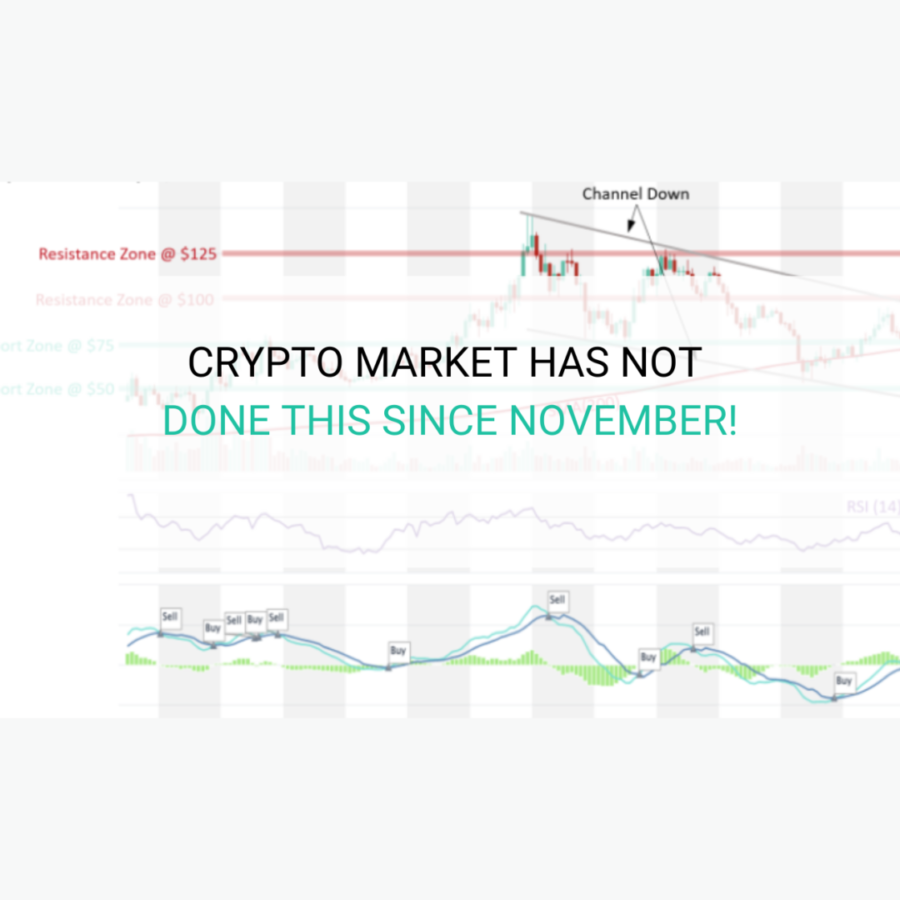 Crypto Market Update
Market Has Not Done This Since November !!
In today's video, we discuss something the market hasn't done since November — momentum paused for only a few days and it's already picking up steam again !
We're looking at momentum indicators (RSI and MACD), they're reaccelerating again after a short and shallow dip.
In the video, we build a custom screener that looks at coins with rising MACD Histogram and RSI above 50, which indicates rising momentum. Try this custom filter here:
Last upswing (last 2–3 weeks) in most cases failed to produce a Higher High but now it seems we've at least made a Higher Low and soon we could get that Higher High, which could indicate a trend reversal!
Remember that an uptrend is characterised by a series of Higher Highs and Higher Lows. Most coins haven't done that since November.
In the video, we examine BTC, ETH, AVAX, LUNA, MATIC. All appear to have made a Higher Low and have a good change of making a Higher high soon.
We teach this in our Trading Education program (10 webinars covering 7 trading strategies and risk management).
RSI > 50 is a sign of strength, look at ETH last year during Sep, Oct, Nov months (see chart below). In uptrends, RSI rarely dips under 40. Instead, it spends most of its time in the 50–80 area.
For Ethereum (ETH), during the last upswing, price finally broke through the down trendline but failed to make a Higher High. Momentum faded, price pulled back but bounced up at a Higher Low!
That's good progress in what could be early signs of a trend reversal. Next, we could see the price surpass the last high, making a Higher High, then break above 200-day MA (~$3,500) and attack $4.0K-$4.5K in the next couple of months.
Find this and other technical analyses in our Curated Charts section that provides trade setups for top 45 altcoins.