Scan Analyze and Trade altcoins across exchanges
Crypto Market Performance: LINK, ETH, VLX
In today's video, we review crypto market performance and trade setups for LINK (breakout), ETH (about to break out) and VLX (pullback in uptrend).  Find these trade setups in Curated Charts section.
We also demonstrate how to create a market scan that detects coins in uptrend that pulled back from a recent ATH.
Ethereum (ETH) – technical analysis: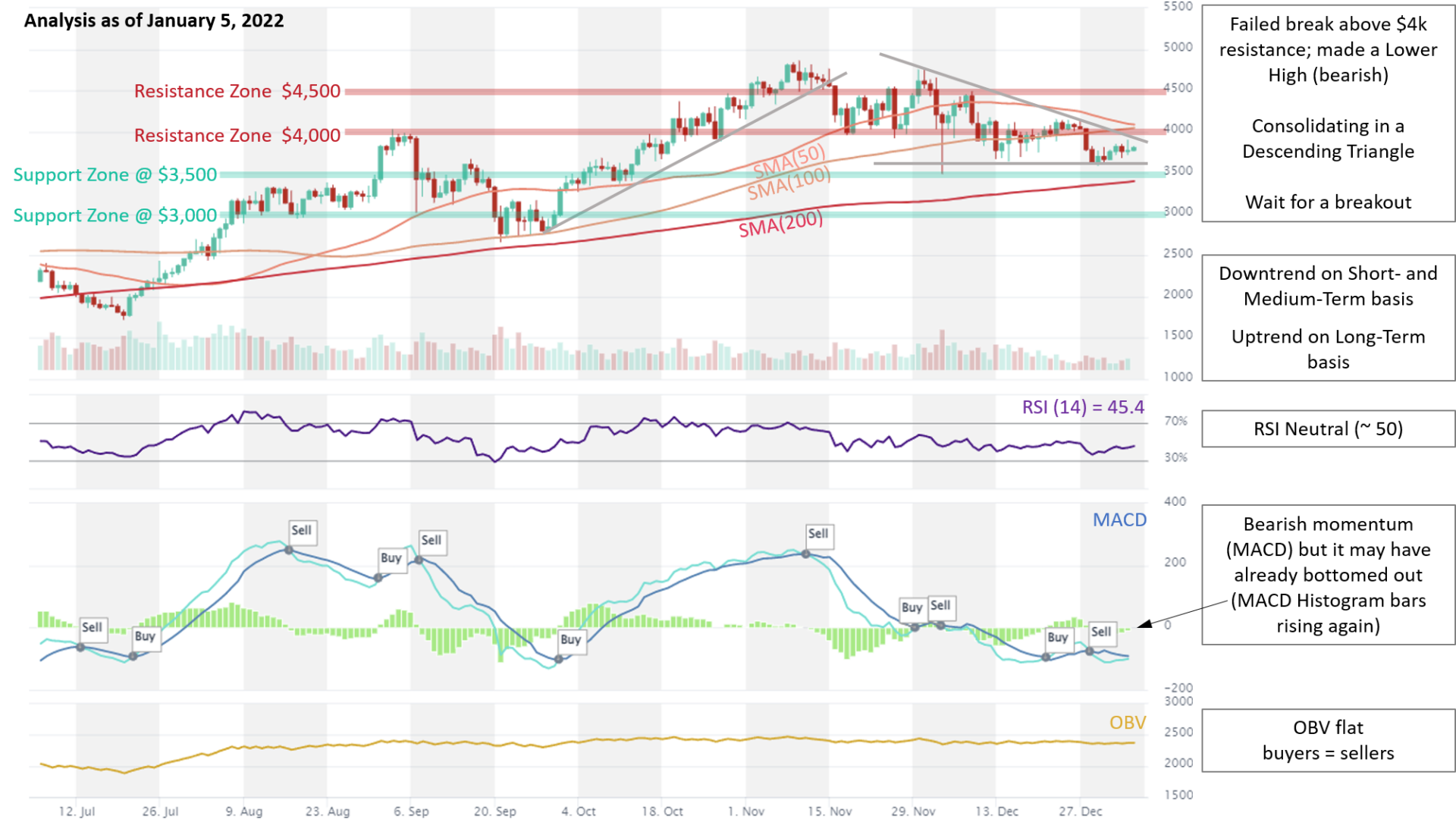 Trade setup: Descending Triangle
Consolidating in a Descending Triangle, which is nearing a pinnacle, hence a breakout is imminent.
Support trendline of the triangle is at $3,500, which the price has respected several times in recent month and lines up with 200-day MA, which gives it more robustness.
Price could break out in either direction. Bullish breakout (above $4K) could take the price up to $4,500, while a bearish breakout (below $3,500) could sink the price to $3K.
Trends are mixed although long-term, it's still in Uptrend. (set a price alert).
We teach these trading techniques and risk management in our Trading Education Program (10 webinars + 3 months of Premium plan).
Watch Daily Videos about Crypto market Updates on altFINS YouTube channel.