Crypto performance week 32
Crypto Markets Resume Uptrend!
July CPI was lower than expected at 8.5%, which pushed crypto prices higher again. Bull Market has Resumed. Inflation eased despite strong labor market and it signals that FED will not have to be as aggressive in raising rates on its next monetary policy meeting in September.
Crypto performance
Best performing coins last week were HEX (+31.8%), SHIB (+29.6%), CHZ (+14.1%) and the worst were THETA (-9.9%), MKR (-9.9%) and APE (-12.5%) among top 50 coins by market cap.
Bitcoin was up +4.7% and Ethereum +12.1%. Ethereum completed a final testnet transition to proof-of-stake and the big Merge is now scheduled on September 15 or 16.
Don't miss out on timely research! We first wrote a research report about Ethereum and The Merge in early June and we underscored that The Merge could be a huge catalyst for ETH as well as altcoins.  ETH is up over 50% since then.  Lido is up over 100% since our research report.  Get access to our proprietary research.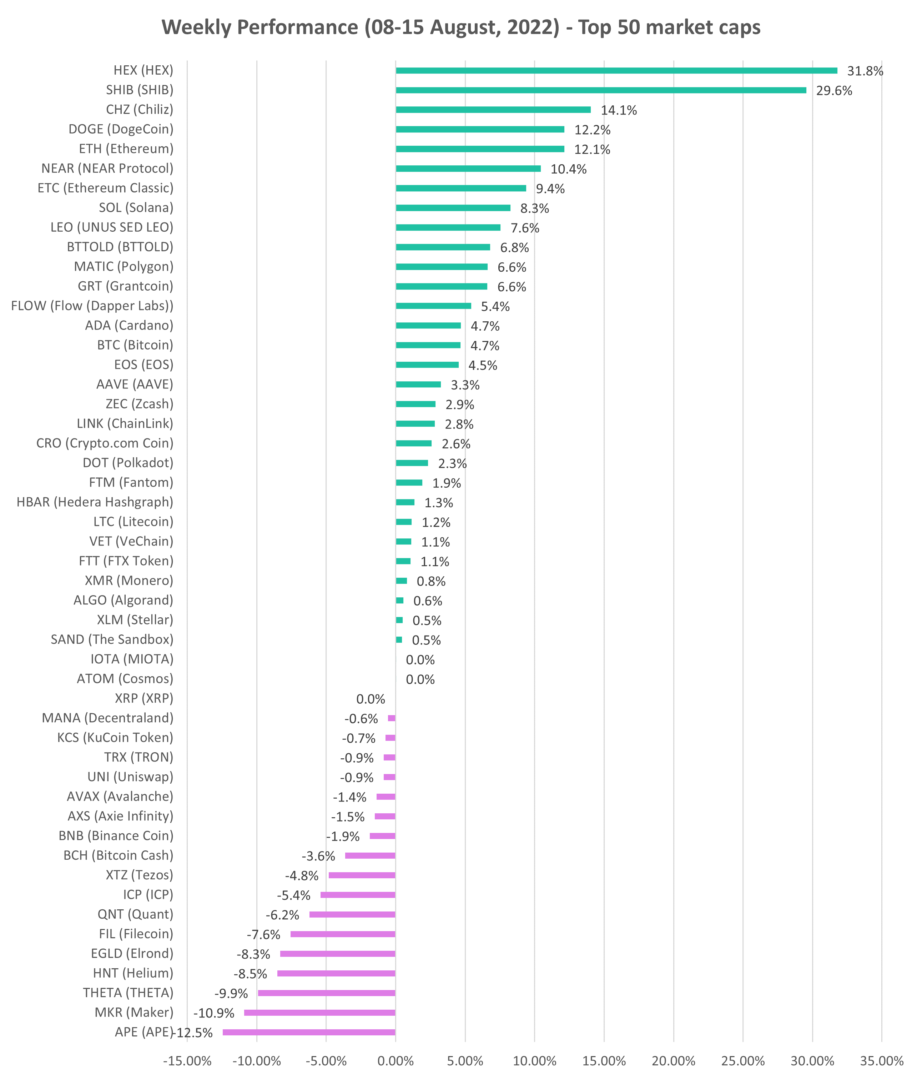 We see many breakouts…
What does a breakout mean? When price of coins does break out, it can represent a significant change in sentiment. Breakouts happen when price has broken through the support or resistance line.
These are setups that are ready for trading. Breakouts are simple trades; you go with the breakout direction and the target level.
Check out coins with breakouts in Curated chart section.