Crypto market could be nearing a year-end rally.
Most altcoins in the crypto market have corrected by 20-30% in the last 30 days (see Performance tab on Screener).
A recurring pattern has emerged for many altcoins during this correction: Channel Down.  (see Curated Charts and table 1 below)
We see evidence of potential bullish breakouts coming soon.
Prices of the strongest trending coins have already rebounded (LUNA, MATIC, AVAX), which could precede a broader market strength.
Prices for several altcoins have revisited the lows from the flash crash on Dec 4 and support has held.
After a prolonged bearish period, momentum has either inflected bullish (MACD Histogram is rising) or actually turned bullish (MACD crossover).
Prices are starting to move sideways and are on the verge of breaking out from Channel Down.
To be clear, we're not calling an absolute bottom to the current correction.
But we could see a meaningful upswing of 20% or more (see CAKE example below).  Afterwards, the downtrend could resume, or we could be at an early stage of a trend reversal.
Traders with a higher risk tolerance could take advantage of such upswing. It's against the overall trend (down), so it's a higher risk trade.
A lower risk approach would be to wait for trends to turn around and prices to make a Higher High and Higher Low before jumping in.  It leaves some money on the table but there's less risk of getting whipsawed. We explain this concept in our Education webinars.
How to trade it? How to get ready?
Join us on Monday, Dec 20 at 10am UTC, for a live webinar with altFINS' CEO who will review the current state of the altcoins market, potential trade setups, ways to take advantage of the potential upswing, and risk-reward analysis.A live and archived webinar will be available exclusively to subscribers.
If you're not a subscriber, you're missing out.  Subscribe here.
Table 1.  Curated Charts – coins trading in Channel Down pattern.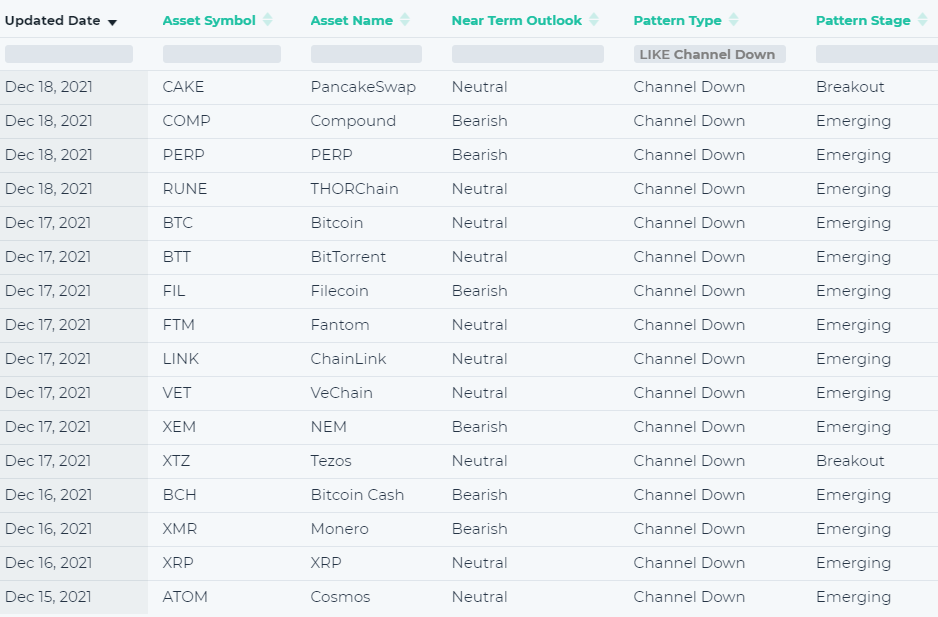 Table 2. Signal Summary – coins in Strong Uptrend vs. Downtrend

Chart 1: CAKE breakout from Channel Down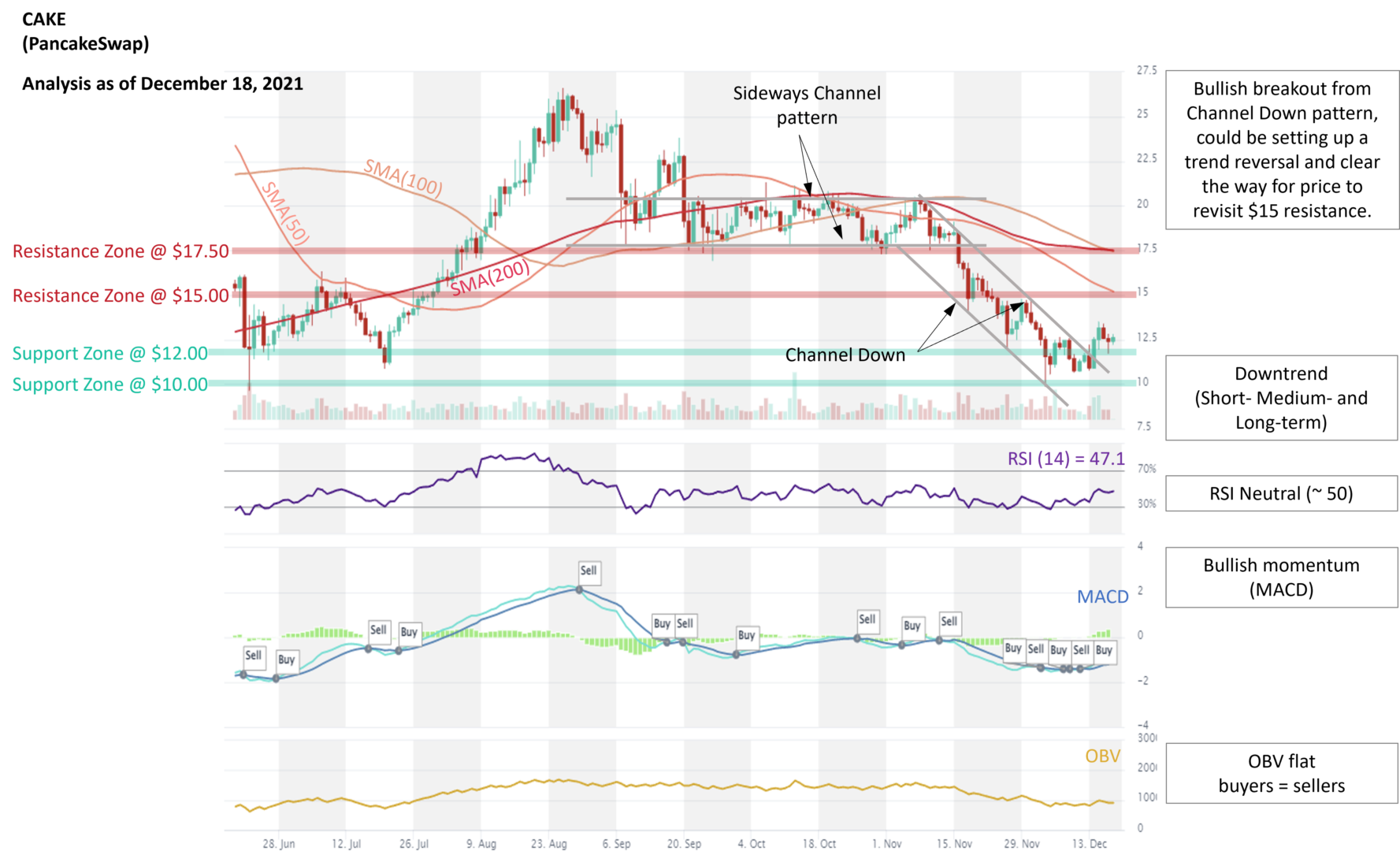 You can also join our Telegram channel and share you questions and trading tips with others.
Subscribe to our YouTube channel to be the first to get notified of new video trading tips.