Cryptocurrency Ripple (XRP) price declined (42%) yesterday and (55%) in the last two days after the SEC (Securities Exchange Commission) announced a $1.3B lawsuit, alleging, among other things, that Ripple management conducted an unregistered sale of securities and also price manipulation.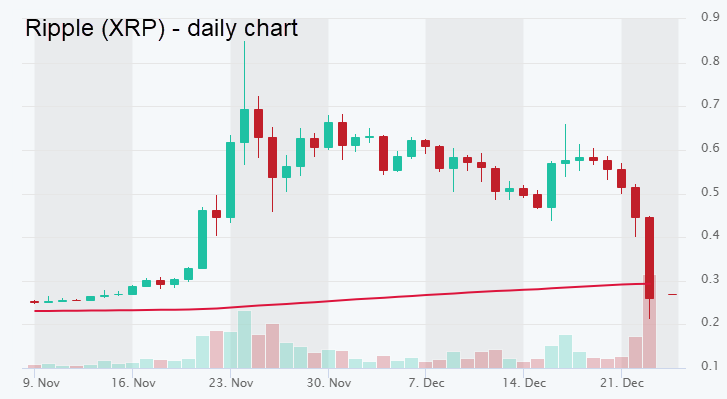 Some trading venues, market makers and investment funds immediately distanced themselves and seized activities in XRP.
This event has created an overhang on altcoins.  SEC has been on a witch hunt for ICOs ever since the ICO boom of 2017 but the targets have been much smaller entities and damage size much smaller than the $1.3B in Ripple's case.  Now, it is usually a case that SEC starts with a big amount and settles for smaller percentage of that, so this could be a nonevent in the long term.
But the more serious issue could be that if SEC succeeds with labeling XRP a security that should be subject to strict security regulations (SEC, FINRA, etc.), that could set a dangerous precedent for other altcoins.  If the third largest cryptocurrency by market cap, Ripple, is not safe, which altcoin is?  At least that was the market's reaction and interpretation, for a day.
It turned into an ugly day, with fear peaking around the same time as can be seen in 1-hour charts of most altcoins: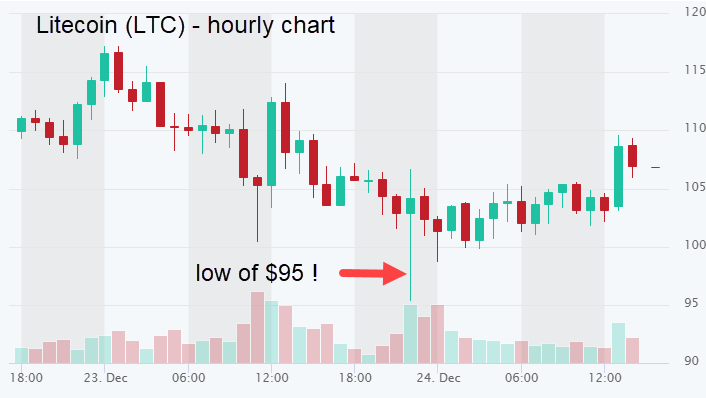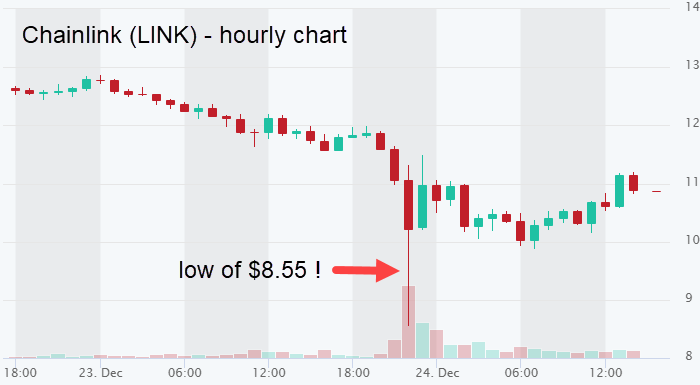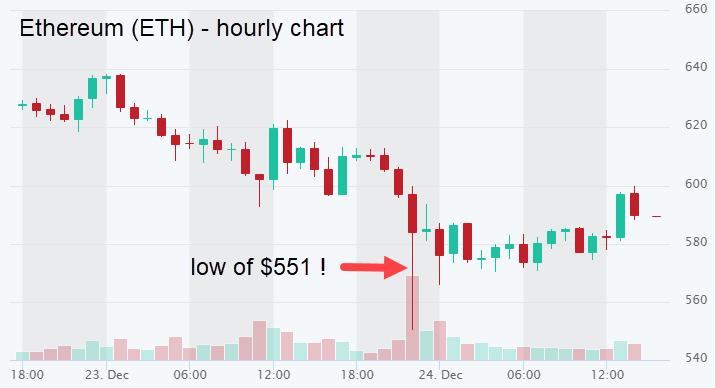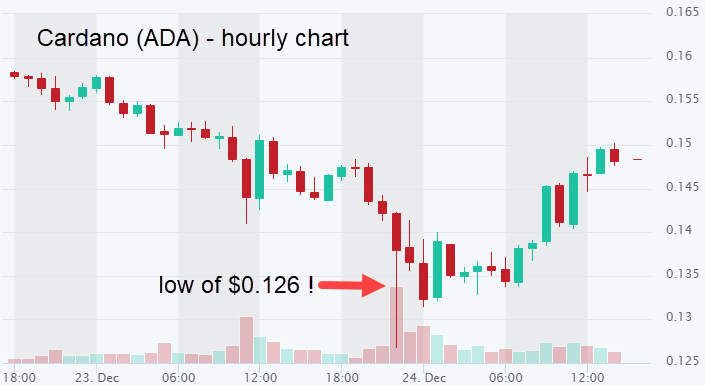 Perhaps the worst of fears is behind us.  The SEC lawsuit will likely result in a settlement but that will take months.
In the meantime, our CEO has prepared another video in which he discusses this event and why he's adding more to his positions in Ethereum (ETH) and Litecoin (LTC):