altcoins prices correct! 3 steps to take advantage
Markets correct – what should you do?
We're seeing lots of red on the screen today after BTC failed again (3x) to move through $60K.  Altcoins are down high single to double digits.
So what should you do?
Short answer is – find trending coins you missed out on.
Long answer:
1. Stay calm – prices correct, that's a normal phase of an upcycle and they can present tasty opportunities.
2. Scan the market for such pullbacks in uptrending coins using altFINS crypto screener.
3. Find the closest support zones in charts, which are areas for entry opportunities.
To save time, altFINS offers a pre-defined signal just right for these types of corrections called Pullback in Uptrend (try it):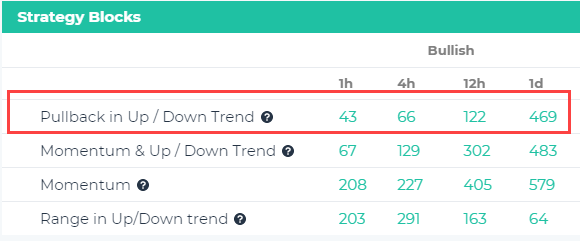 As you can see above, there are currently 469 coins that fit the description. You can adjust the filter further to narrow down the list (see video on how).
Here are some of the scan results for coins in an uptrend but with a pullback: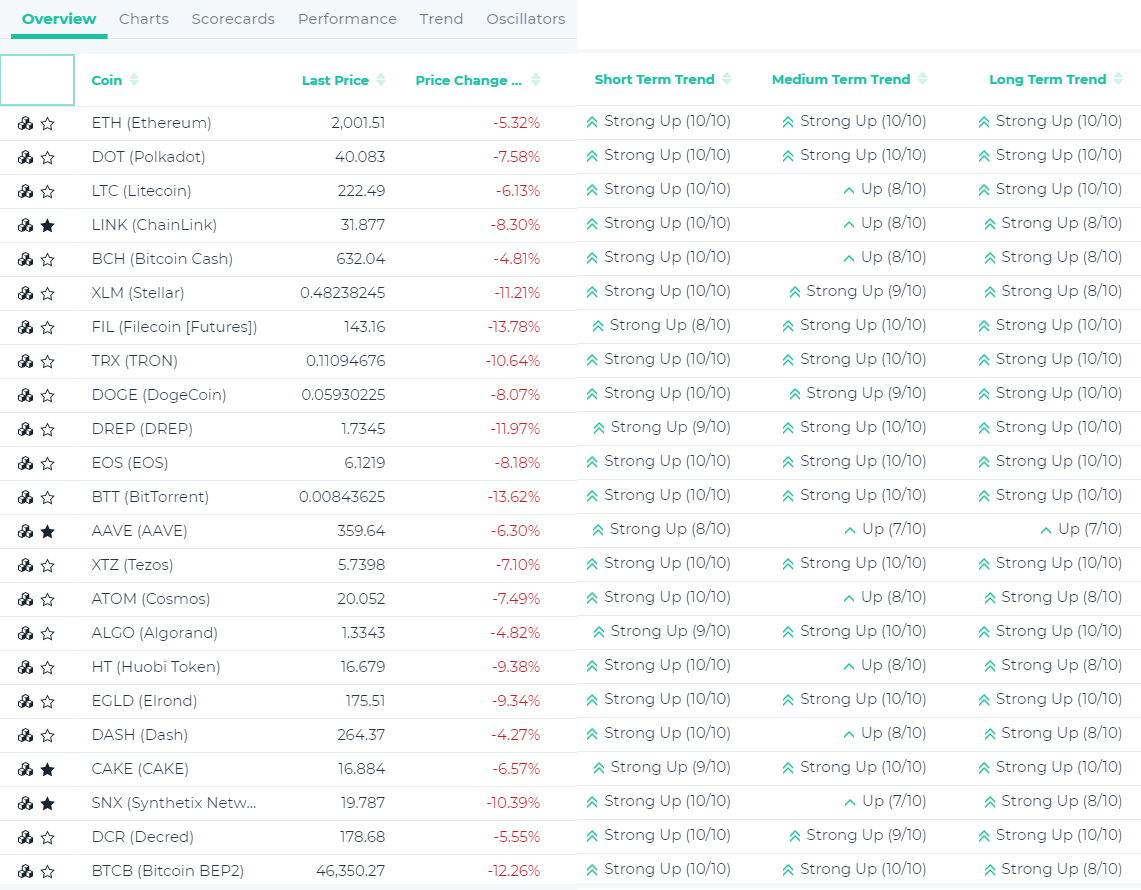 Last step is to review charts (altFINS offers 6, 12, 24 charts per grid) to identify Support Zones (horizontal areas where price has stoped in the past).
These are possible entry areas.  You could have two such entry areas and split your trade into two orders.
For example, Ethereum (ETH) has clear support areas at $2,000 and $1,800, and Polkadot (DOT) at $40 and $35: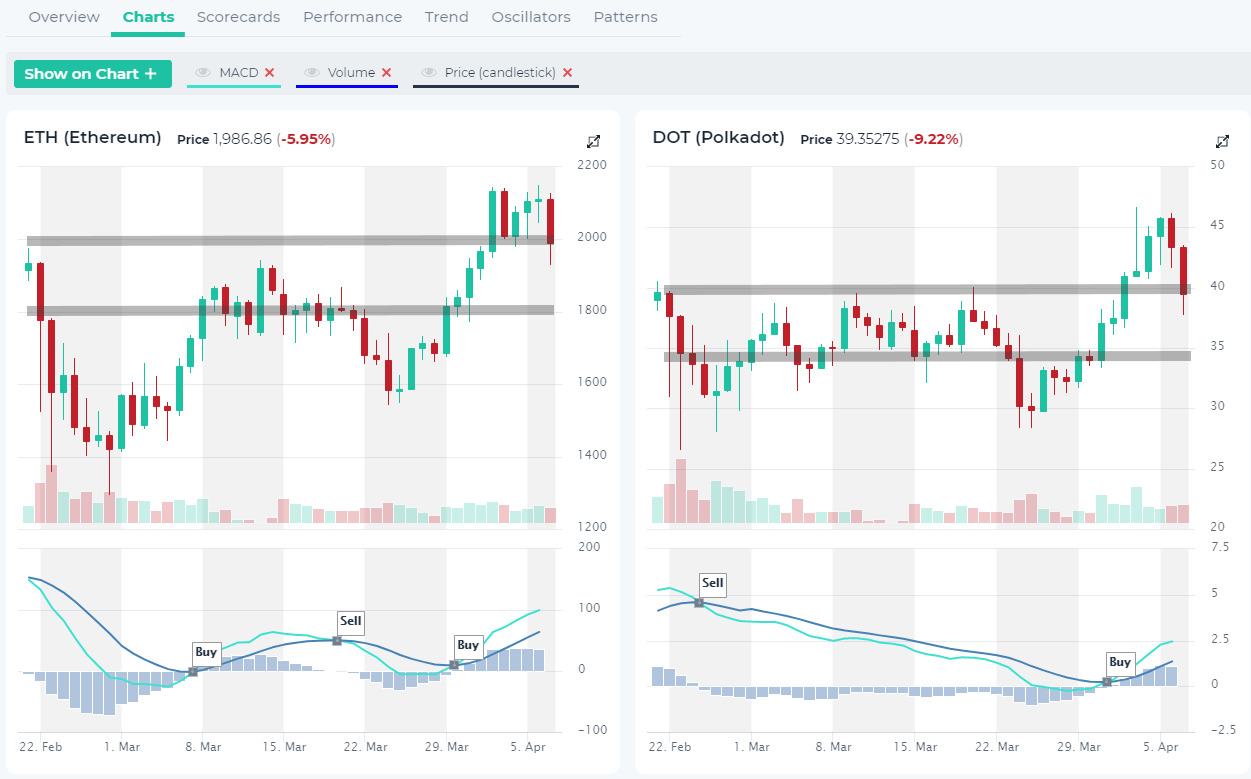 Lazy option: if you're not sure where is support / resistance or just want a quick sanity check, look at our Curated Charts sections for ready-for-action trade setups.  It's also a great way to learn the basics of technical analysis: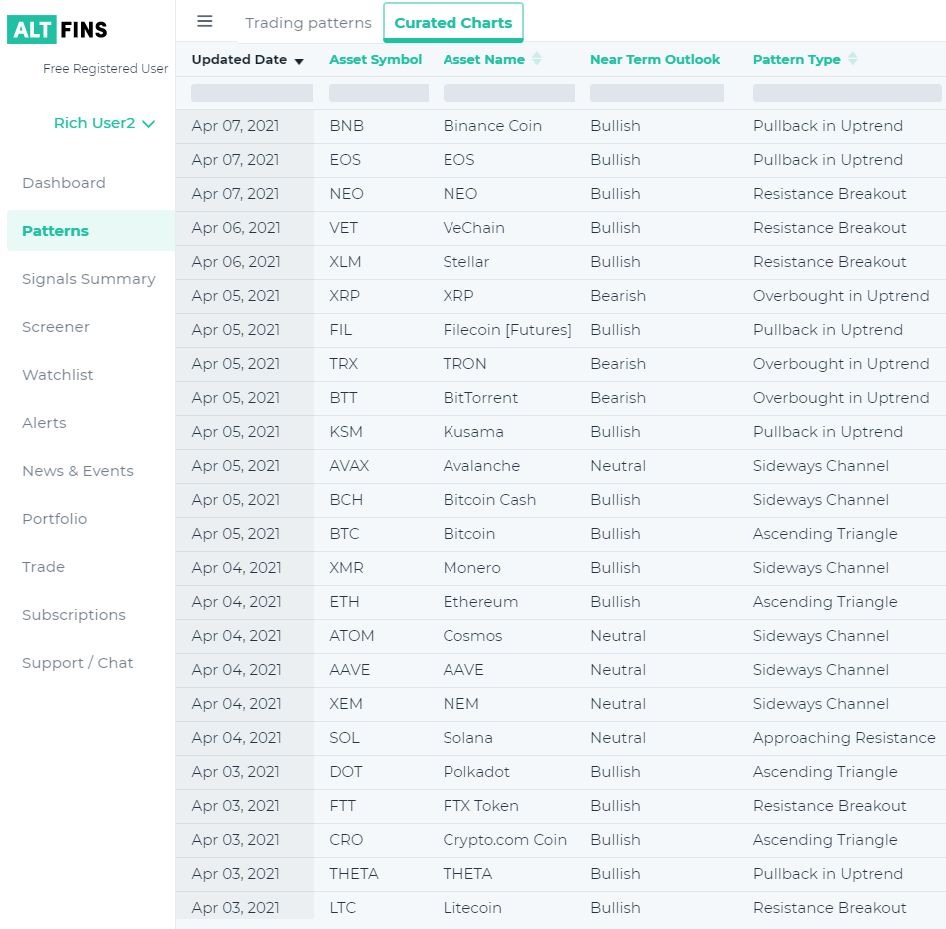 Check our unique automated chart pattern recognition for fresh trading ideas. Also, during market corrections, it's always good to revisit coins in an Uptrend but with a pullback. Our Signals Summary has this and other pre-defined filters ready for action.
Subscribe to our newsletter to receive future blog updates in your inbox and make sure you add altfins.com to your email whitelist.
Disclaimer: This content is for informational purposes only, you should not construe any such information or other material as investment, financial, or other advice. There are risks associated with investing in cryptocurrencies. Loss of principal is possible.