altFINS Launches a Mobile App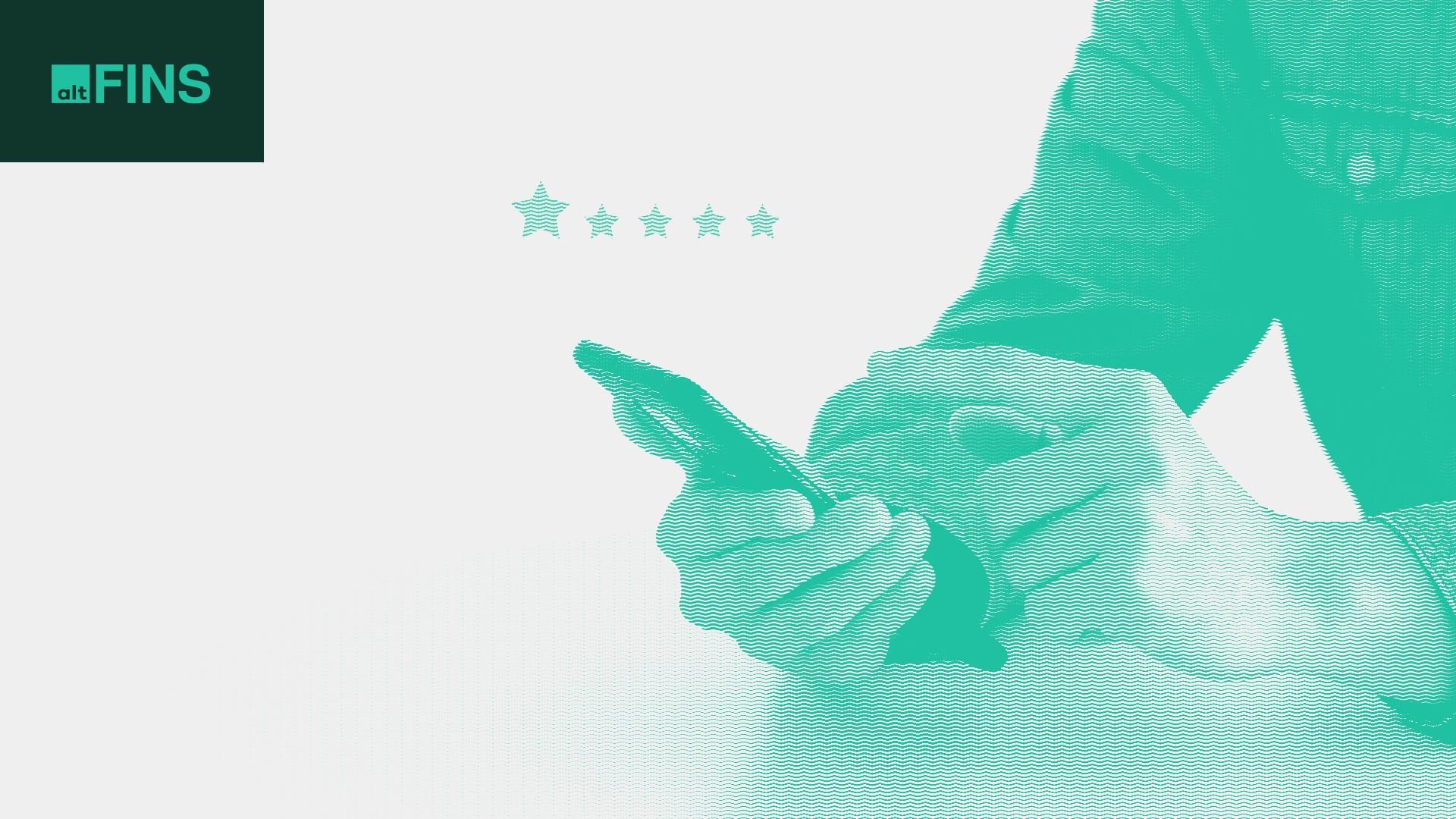 altFINS Launches a Mobile App – Try Mobile App With Unique Crypto Trading Ideas
Crypto investors and traders are inundated with useless market noise.  Instead, investors want to get clear, useful information on which coins are in an uptrend, have strong momentum, or are breaking out, as well as real-time news and upcoming major coin-specific events.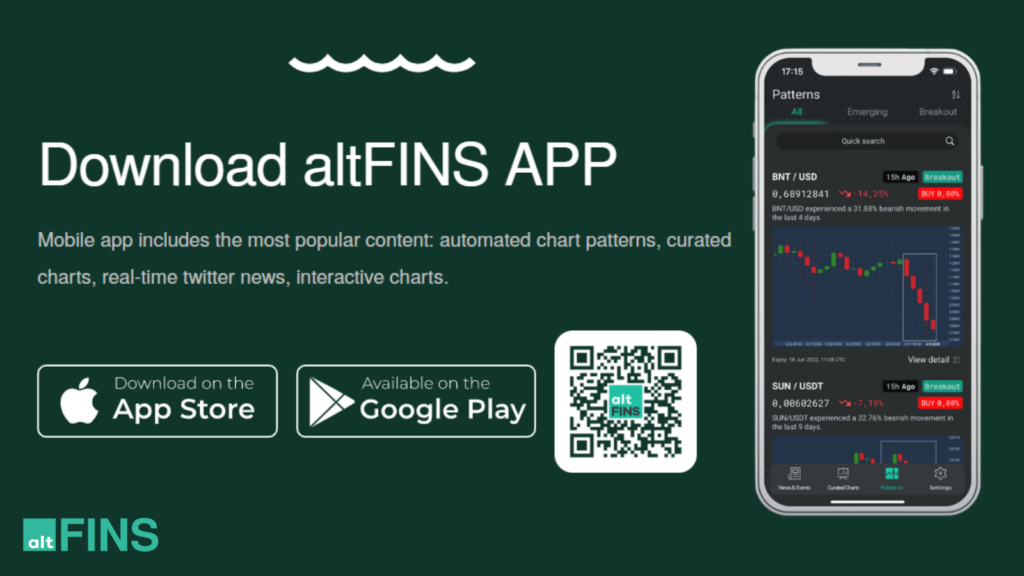 altFINS' analytics platform cuts through the noise and delivers actionable investment ideas. Based on the feedback from our user community, we launched a mobile app that we believe delivers on our mission to help everyday crypto investors become successful.
Download and start using altFINS mobile app now and don't miss any crypto trading opportunities!
CEO and Founder of altFINS, Richard Fetyko, stated:" Since our launch of the web-based platform a year ago, we have ramped up our user base to tens of thousands monthly users.  Their number one request has been a mobile app that gives them quick access to trading ideas. "
First version of our mobile app includes the most popular content:
Automated chart pattern recognition that identifies coins trading in a wedge, triangle, inverse head and shoulders, channel, and 20 other trading patterns
Curated charts: crypto technical analyses on top 55 altcoins
Real-time twitter news feed and events for over 5 thousand crypto projects
Interactive charts – TradingView cryptocurrency charts that may be adjusted using a wide range of technical indicators
Subsequent version releases in 2022/ 2023 will add the following features:
Crypto market screener 
Price alerts 
About altFINS:
altFINS is a cloud-based platform for retail and institutional investors to conduct technical and fundamental investment analysis, trade and track digital assets across exchanges and wallets. altFINS was founded in June 2018 and the platform was launched in August 2020.
What makes altFINS unique?
altFINS platform ingests over 500M price and volume data records per day and calculates 120 analytics (MACD, RSI, EMA, etc.) across 5 time intervals (15 min, 1 hour, 4 hrs, 12hrs, 1D) and over 3,000 coins. This amounts to over two billion of computations a day, which requires a robust data management infrastructure and processes. Users can interact with the platform though the web and mobile apps. altFINS platform focuses on pre-trade analysis of altcoins. It offers a unique market scanner that enables traders to create their own custom filters using 120 technical indicators. This enables traders to find trading ideas among thousands of altcoins in a timely and efficient manner.
Recently altFINS added On-chain data and Fundamental research reports to the platform.
The platform also automatically recognizes certain trading chart patterns (Wedges, Triangles, Channels, Head and Shoulders, etc.) and predicts future price trajectory, giving traders another useful trading tool.
It also enables alerts, portfolio monitoring across exchanges and wallets, Twitter news aggregation across thousands of altcoins, and execution via exchange APIs. It's the only platform that will capture the full trading workflow: pre-trade analysis, trade execution, post-trade performance analysis and asset tracking. altFINS Education Program The platform offers trading education webinars and content. AFINS HODLers get access to a comprehensive education program that includes a series of 10 webinars that teach traders basic technical analysis (TA) concepts and how to take full advantage of the platform's capabilities.