Crypto Market Update: CRV, FTM, BNB, ATOM, LUNA
Our Curated Charts have highlighted couple of pending bullish breakouts: CRV and BNB.
Two other breakout trades were identified yesterday: FTM and ATOM, which are already trading up today 10% and 7%, respectively.
It pays to pay attention.
In today's video, we review trade setups for these coins but also create an awesome market screen that identifies coins in an Uptrend that have had a recent bullish momentum inflection. Among the results were LUNA, AVAX, and MANA.  Follow the steps to create it for yourself!
We also share a couple of other useful tips on how to use the platform like how to quickly create price alerts for pending breakouts and how to leverage Signals Summary section.
Binance (BNB) – technical analysis: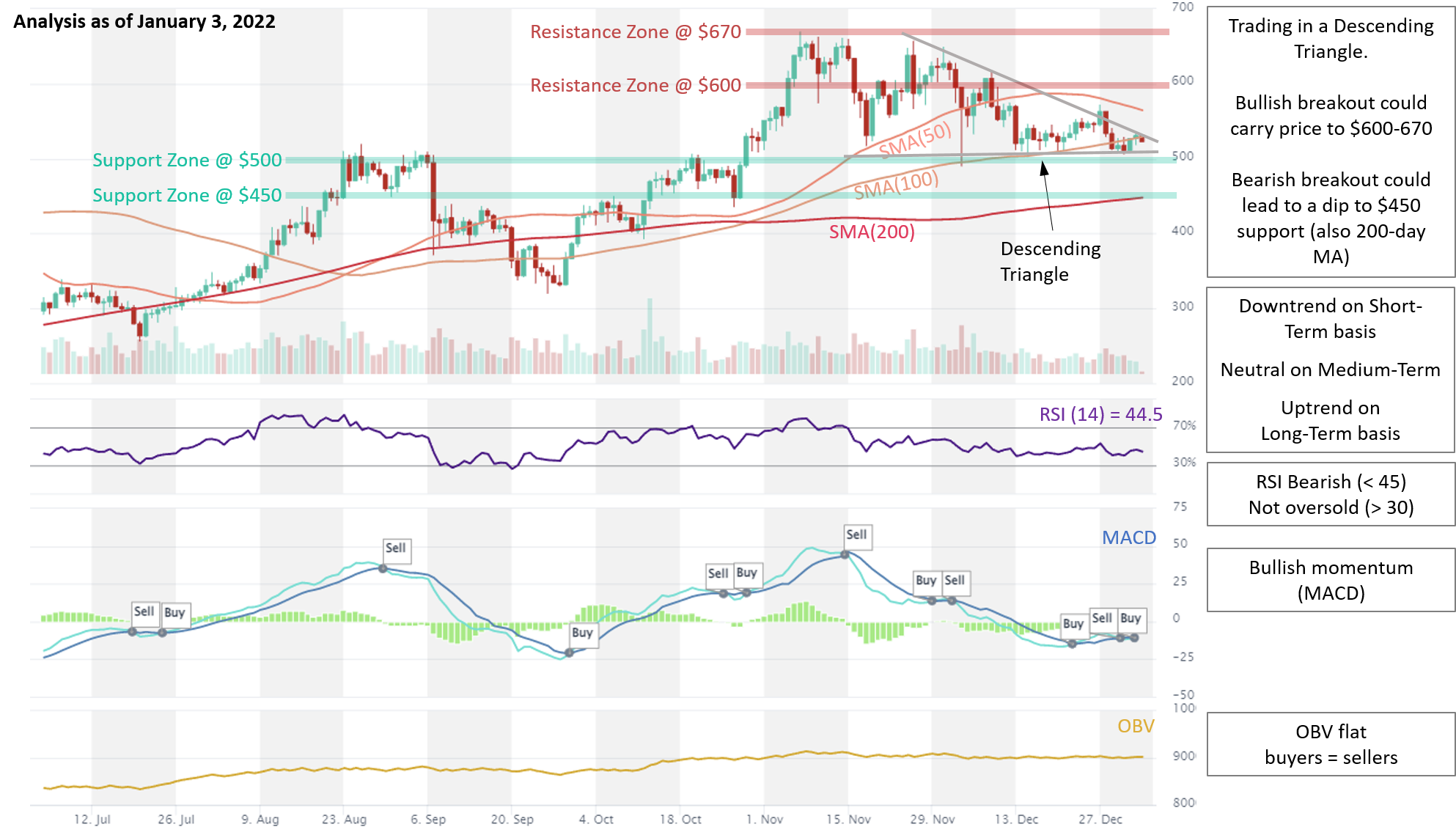 Trade setup: Trading in a Descending Triangle.
BNB is consolidating in a Descending Triangle pattern, formed by a horizontal support trendline at $500 and a downward sloping resistance trendline.
The triangle is reaching a pinnacle, which indicates that a breakout is imminent.
Which way will it break out? Typically, breakouts happen in the direction of the overall trend, which in this case is an Uptrend (long-term horizon).
However, we don't anticipate breakouts, we wait for price to tell us….wait for a breakout.
Bullish breakout above $530 could carry price to $600-670.  (set a price alert)
Bearish breakout below $500 could lead to a dip to $450 support (also 200-day MA).
That's favorable risk-reward-ratio (RRR) of 1:2 (risk $50 and potential risk $100+).