Has a new bull market started?
After a tumultuous 2022, when crypto market shrunk by two thirds, it is off to a roaring start in 2023. Crypto bear market of 2022 could be over.
During 2022, crypto markets absorbed lots of tough blows following the LUNA and FTX fallout and the rising interest rates globally, led by the FED. Several crypto exchanges, brokers, investment funds and miners went insolvent during this last crypto winter including FTX, AAX, Voyager, 3AC, Celsius Network and BlockFi.
These bankruptcies further exacerbated the down spiral in prices and sentiment. Beginning in 2023, the value of the cryptocurrency market was $800 billion, down from $2.2 trillion in January of last year.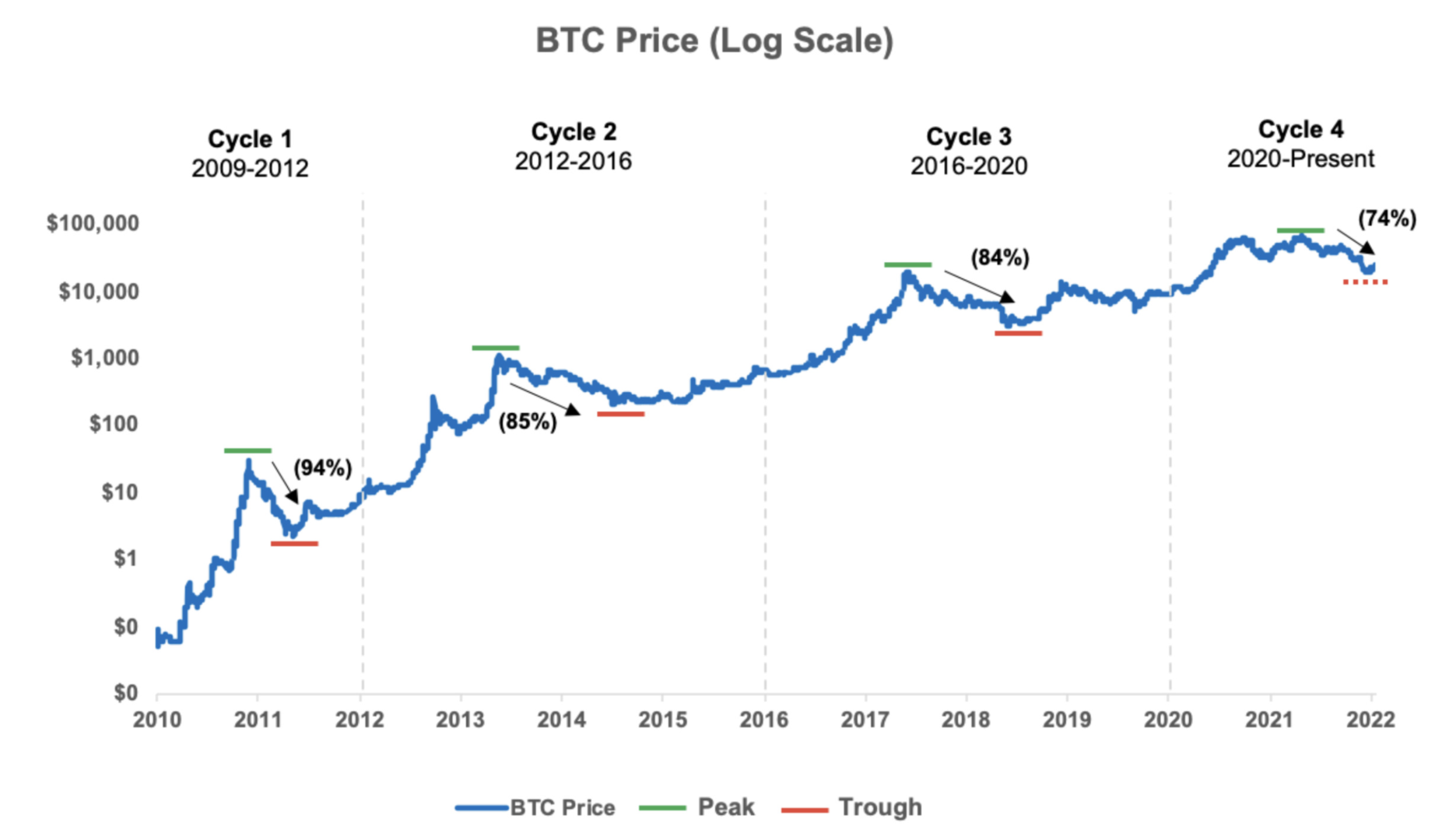 Source: Coinbase
However, it appears the market has now absorbed the supply from sellers and has turned the page. Bitcoin and Ethereum are up 28% and 32% YTD, respectively, and many other altcoins are up far more than that.
That is positive for all financial assets including crypto.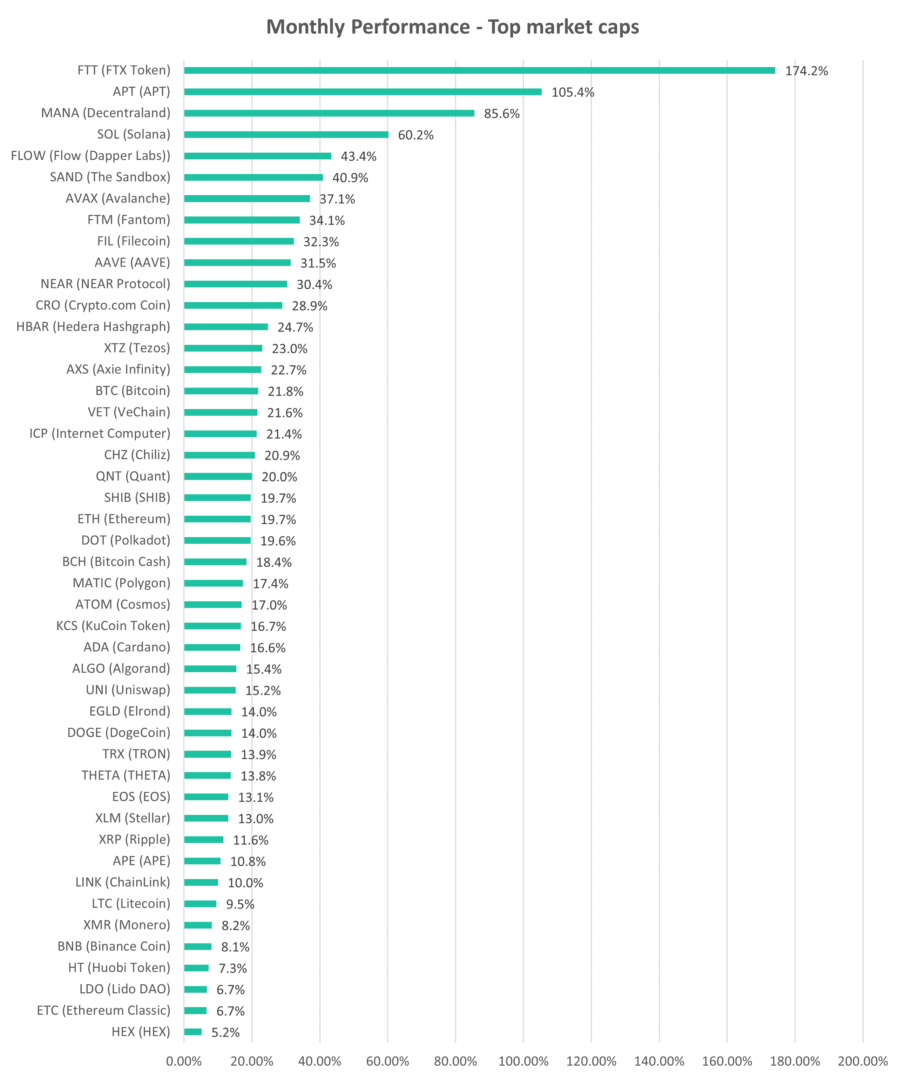 Source: altFINS
Another catalyst for the recent rally: interest rates.
With inflation easing up, that should give the FED and other central banks a reason to take their foot off the break pedal and slow or pause their interest rate hikes.  US inflation dipped to 6.5% in December 2022, with a core CPI at 5.7%, down from 7.1% and 6.0% in the prior month.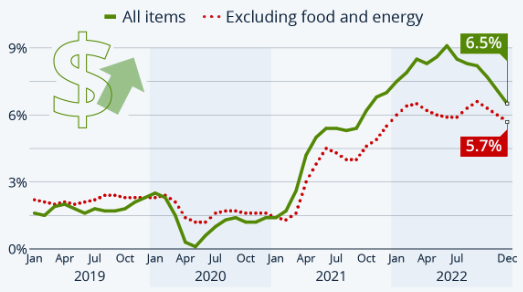 Source: Statista
What's the outlook for 2023 crypto market?
Richard Fetyko, CEO & founder of altFINS: "As blockchain use cases (DeFi, Gaming, Web 3.0, and NFT) acquire more traction, we anticipate that institutional and individual investors will continue to adopt digital assets."  If the past cycle recoveries repeat, we could see high double- or triple-digit gains in crypto markets over the next two years.
Warning: Overbought levels!
While we are bullish on crypto in 2023, the recent rally seems overextended.

Source: altFINS.com
Relative Strength Index (RSI) has reached overbought levels (RSI > 70) for 558 of coins out of ~3000 tracked by altFINS.
RSI is a range bound indicator that oscillates between 0-100.  RSI above 70 indicates overbought levels and RSI above 80 is very overbought (see here).  BTC and ETH currently have RSI above 80!
We're bound to see a near-term pullback as traders take profits. That will present buying opportunities.
What is altFINS?
altFINS is an analytics platform used by hundreds of thousands of active traders to scan altcoins and find trading ideas. Since the company's launch in August 2020, altFINS continued to add new features and enhance those that already exist, such as automatic trading patterns, a screener, on-chain analytics, curated charts, watchlists, alerts, education, and research reports (Coin Picks). Visit altfins.com to get an edge in your trading.