Falling Wedge Patterns Breakouts!
Yesterday, we noted that altcoins appear to be turning into sideways action and in the process, some are forming Falling Wedge patterns (see blog and video).
And those patterns were approaching their pinnacle, meaning a breakout was coming up soon.  Falling Wedge patterns typically resolve in a bullish breakouts.
Some of those emerging patterns have now turned into completed patterns, i.e. breakouts.  Note how the price has pierced through the resistance trendline of the pattern.
Below are two of those examples: VeChain (VET) and Litecoin (LTC).
You can find Falling Wedge patterns in our Curated Charts section.  These can generate some decent trade setups for you if you know how to leverage that information and set up alerts.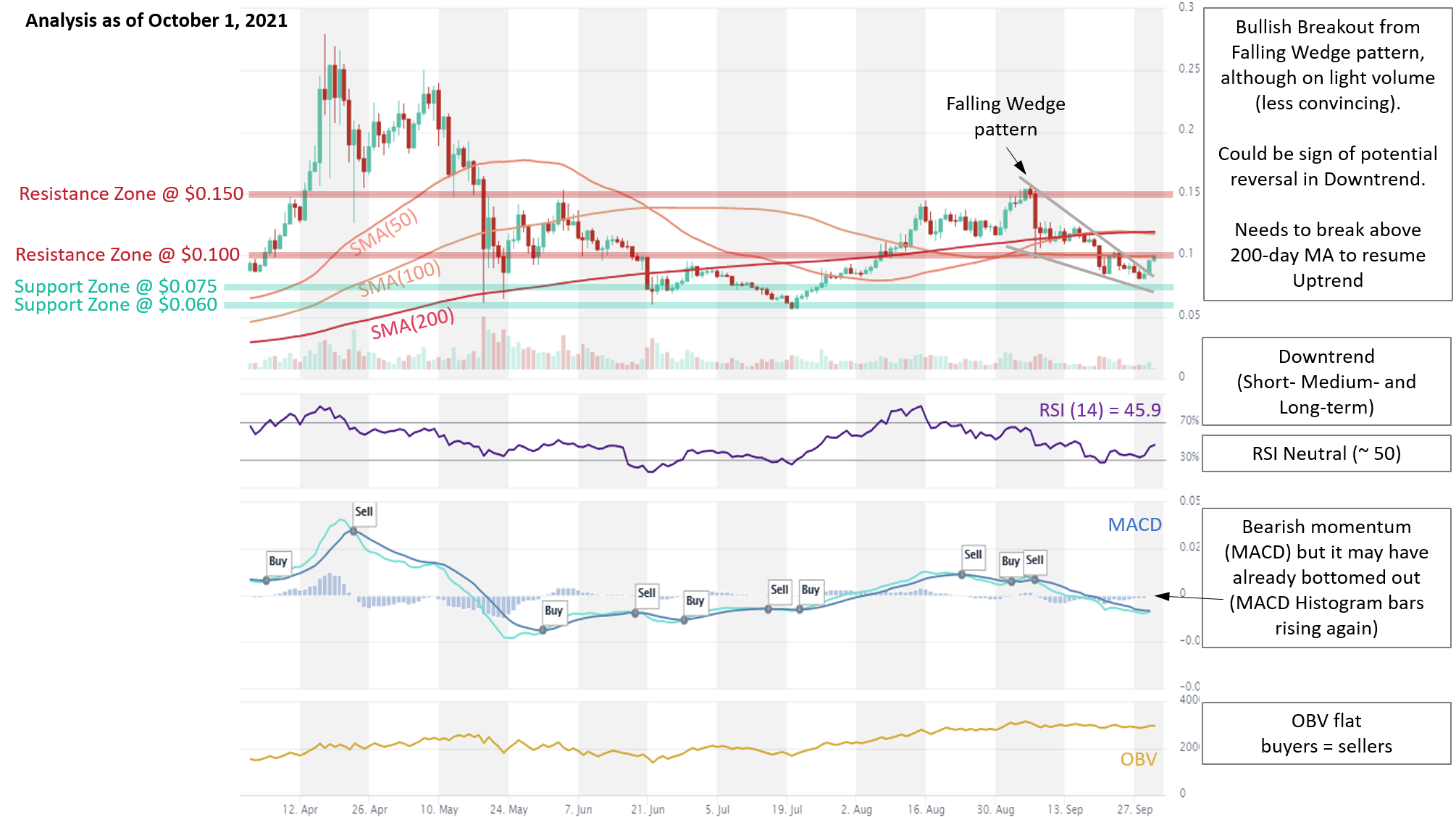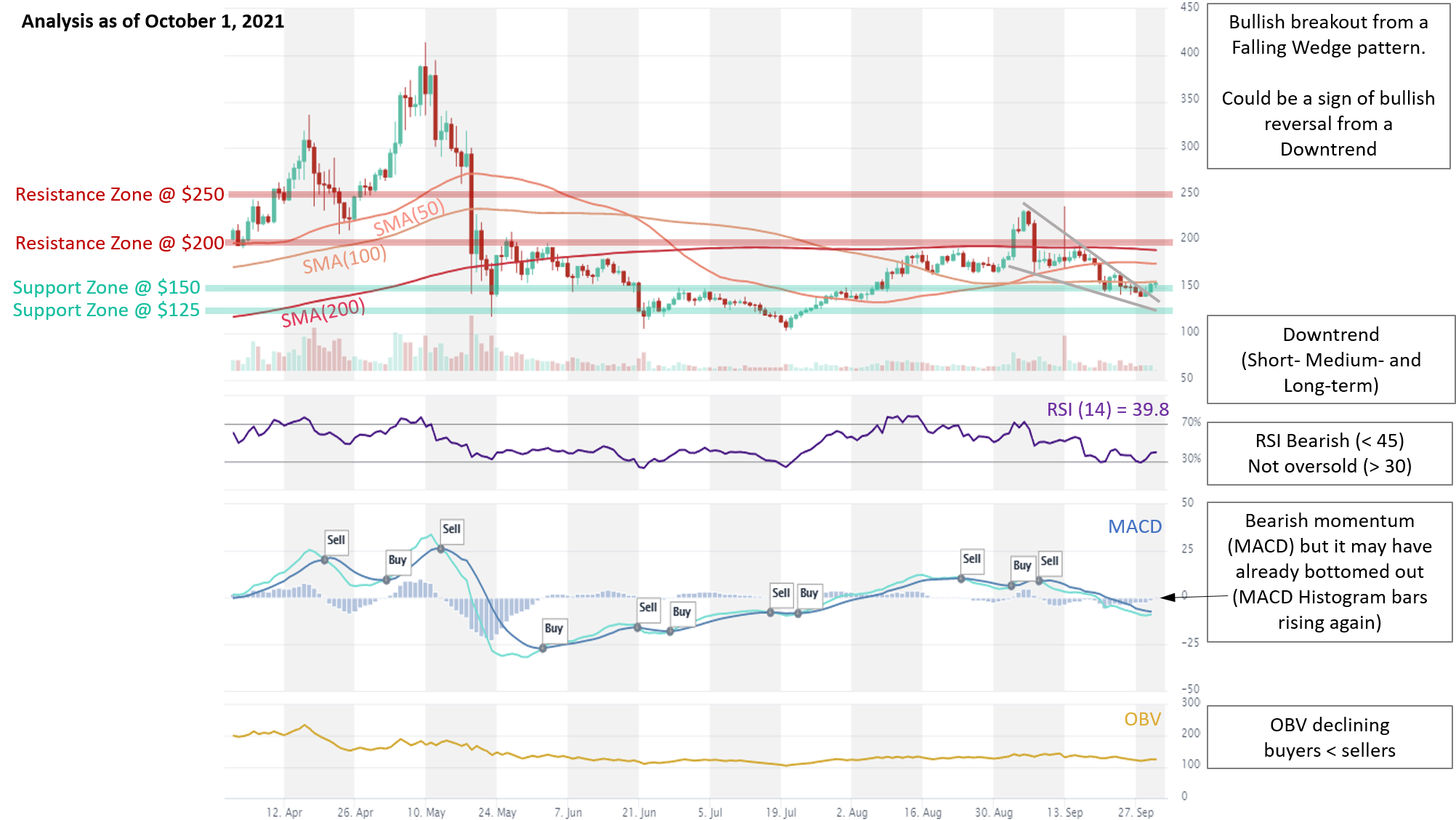 Falling Wedge pattern typically resolves in a bullish breakout.  The pattern can appear in an Uptrend or Downtrend, the latter is our case.  See Pattern Cheat sheet for more info.
The way to trade it, like with most patterns, is to wait for a breakout.  Read more in our knowledge base.
Watch this video to get an update on the altcoins market and learn about Falling Wedge pattern.
You can find Falling Wedge patterns in our Curated Charts but also in the Patterns section.  Below are some examples of "emerging" Falling Wedge patterns: PNT and ETC.  These are emerging, meaning, price is still bouncing between the resistance and support trendlines.  Notice that the price is nearing a pinnacle of these wedges, hence, a breakout is approaching (bullish or bearish).
In fact, our automated chart pattern recognition has identified three breakouts from Falling Wedge: MATIC, LINA, NAS.  Here's MATIC: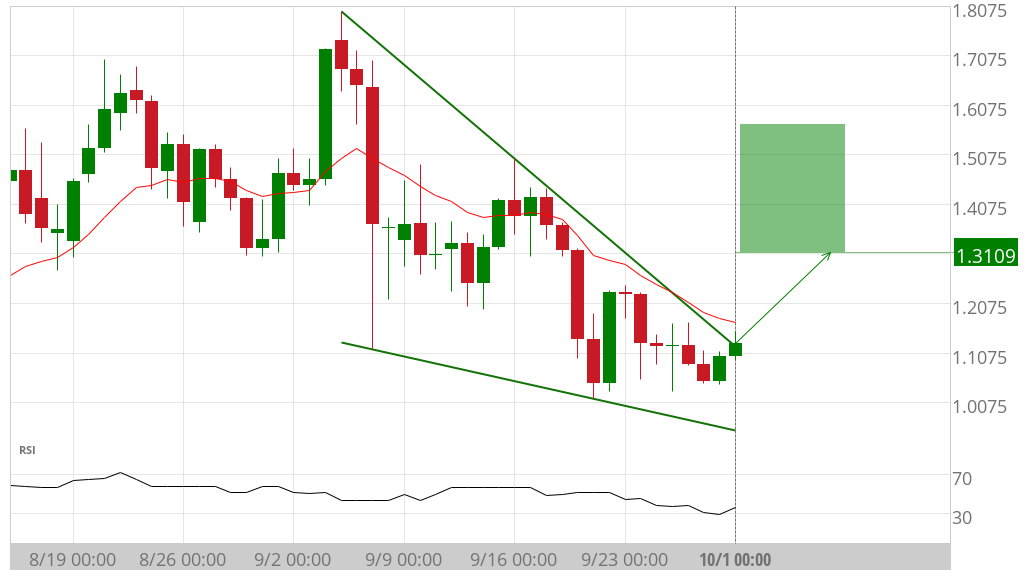 Quick tip: search Patterns for Breakouts from Inverse Head and Shoulders, Resistance, Ascending Triangles, Channels and Wedges, which are patterns with the highest success rates.
You can also join our Telegram channel and share you questions and trading tips with others.
Subscribe to our YouTube channel to be the first to get notified of new video trading tips.

More recent blog posts:

Falling Wedge Patterns Emerging
Performance update for week 38 and YTD
altcoins update: FTT AXS CAKE AAVE RUNE ATOM SLP CHZ
Extreme Overbought coins Due for a Pullback
Finding altcoin Gems with an Uptrend
Anticipating a Bounce from Oversold Levels
Short selling the bounce (BHC, LINK, THETA)
Is this the bottom or just bear market rally?
How to trade a downtrend with Short Selling
Swing Trading
Crypto bear market? How to trade it?
Disclaimer: This content is for informational purposes only, you should not construe any such information or other material as investment, financial, or other advice. There are risks associated with investing in cryptocurrencies. Loss of principal is possible.