How to find and trade airdrops?
Airdrops are popular ways for new blockchain projects to drive adoption and awareness by rewarding early adopters.  It's basically free money.  Also, they can be used to introduce a new altcoin.  
That was the case with the launch of Symbol (SYM), which was distributed to XEM holders as of March 11th via an airdrop event.
Guess what happened to XEM price prior to the airdrop and after it?  Pump and dump baby!  XEM rapidly rose as the airdrop deadline approached and tanked once the XEM holders did not have an incentive to hold on to XEM.
Airdrops can be significant catalysts (up and down) for existing altcoins but also a heads-up of a new altcoin launch.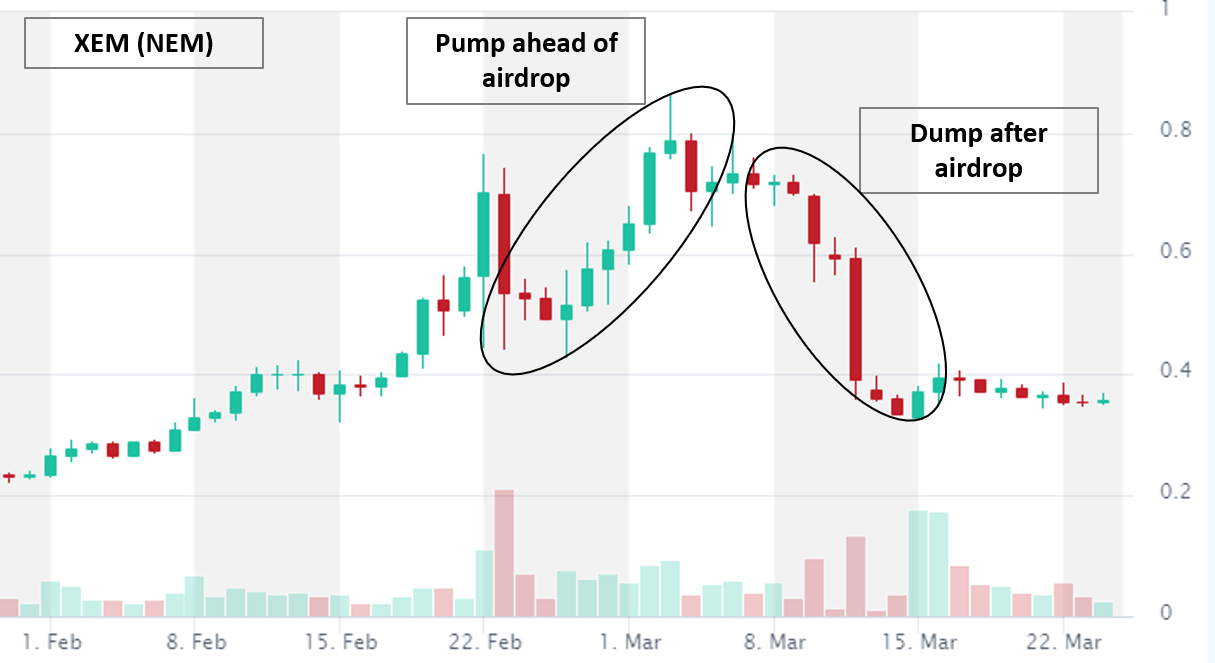 altFINS allows you to stay on top of such news and events.  We aggregate Twitter news and events across thousands of altcoins into a single news feed.  You can search news for "airdrop" or filter events by "airdrop" category and find potential trading opportunities.

Watch this video as we demonstrate searching for airdrops during our technical analysis of NEM (XEM) (skip to 06:30):
Check our unique automated chart pattern recognition for fresh trading ideas. Also, during market corrections, it's always good to revisit coins in an Uptrend but with a pullback. Our Signals Summary has this and other pre-defined filters ready for action.
Subscribe to our newsletter to receive future blog updates in your inbox and make sure you add altfins.com to your email whitelist.
Disclaimer: This content is for informational purposes only, you should not construe any such information or other material as investment, financial, or other advice. There are risks associated with investing in cryptocurrencies. Loss of principal is possible.