Today we highlight weekly and monthly (November) performance stats for altcoins.
Altcoins season appears back in full swing. After a huge run in the summer, driven by DeFi craze, altcoins cooled off in September and October, while Bitcoin was making big advances.  There seemed to had been a rotation from altcoins into Bitcoin safety after the DeFi bubble burst.
However, during November, altcoins more than caught up with Bitcoin's performance and some of the gains were once again driven by DeFi names.  In fact, DeFi market cap index has now reached peaks of August (see chart below). It should not be surprising since adoption of DeFi platforms has continued, regardless of performance in the DeFi coins, as can be seen in the rising Total Value Locked in DeFi (see chart).
DeFi Index Market Cap

Source: CoinGecko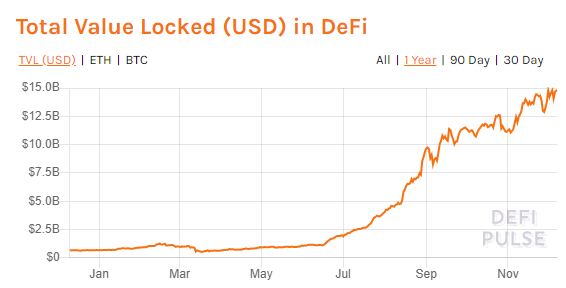 Source: DeFi pulse
You can find top gainers and losers on altFINS' dashboard, or check price % performance (day, week, month, YTD…) on Crypto Screener > Performance tab.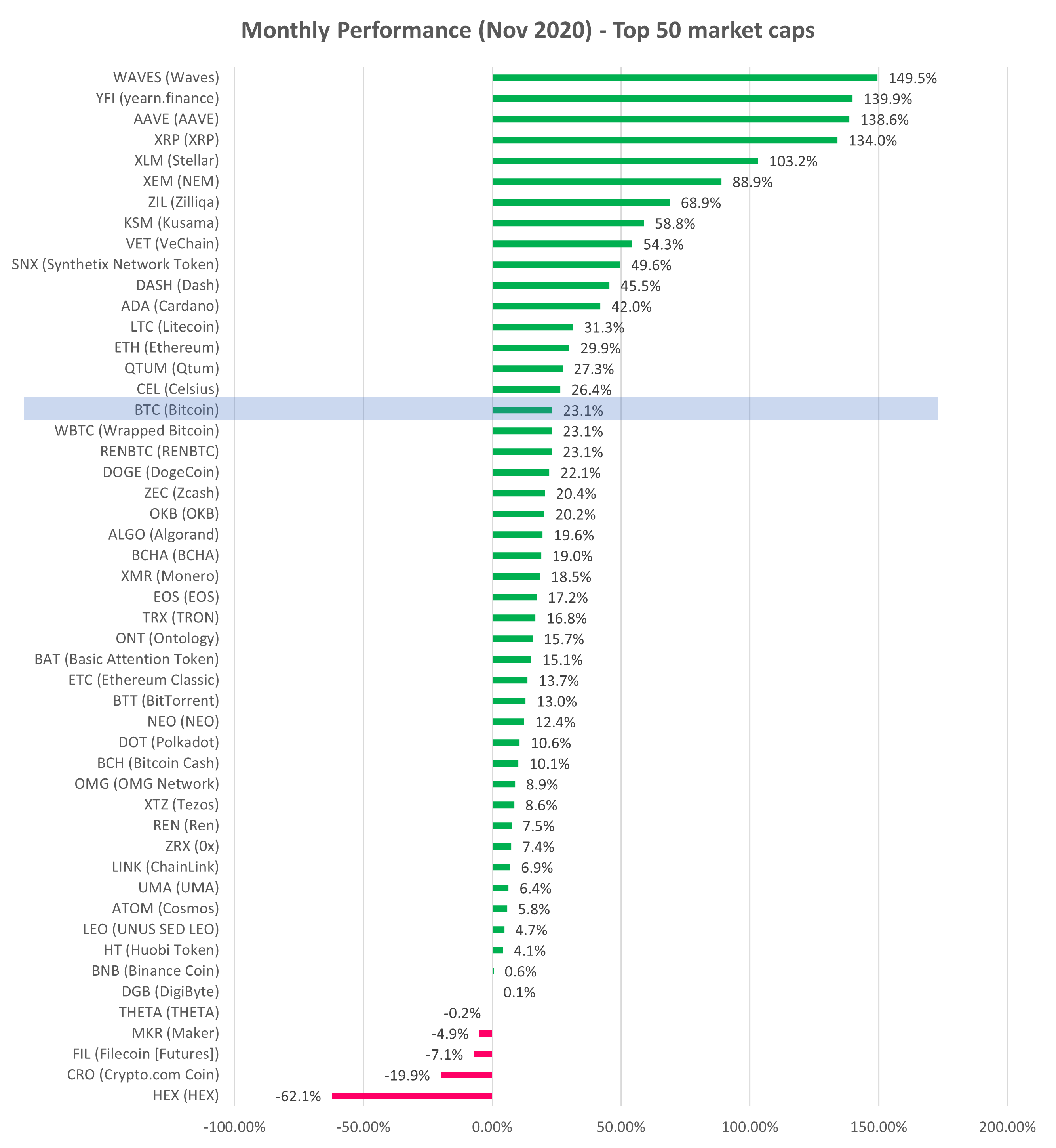 Source: altFINS.com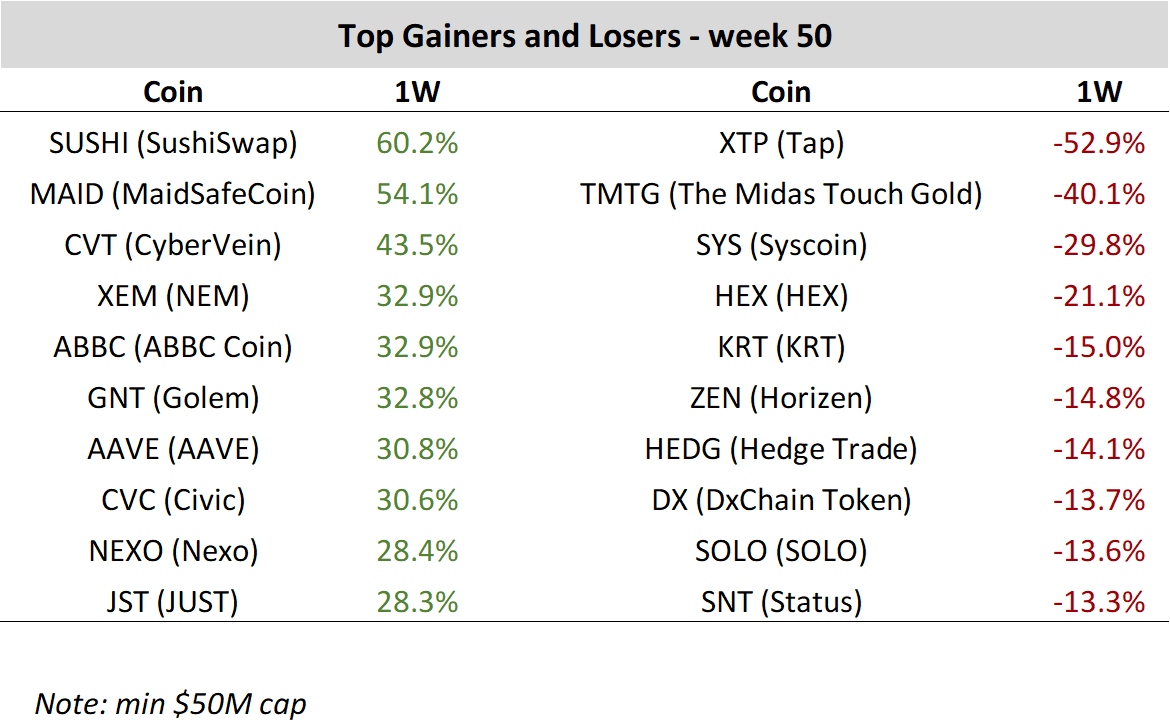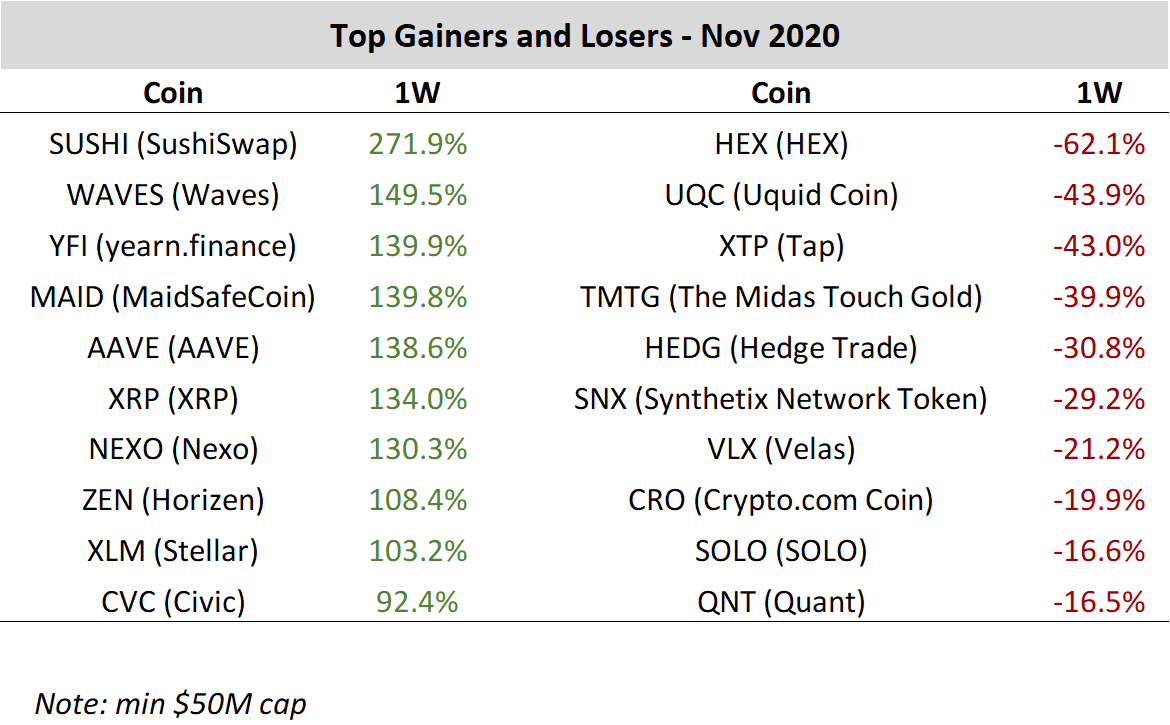 Source: altFINS.com
Bitcoin (BTC) is still battling to surpass all-time-high (ATH) at ~ $19,800.  It has been rejected twice.  Once on Nov 23, after which it dropped from $19,200 to $16,200, and again on Nov 30.  It has since hung around above $19,000 but lost momentum, as can be seen in MACD bearish crossover and declining RSI.  In fact, there's been an RSI Divergence whereby price advanced while RSI has been making lower highs.  That's bearish.  OBV (volume on Up days vs Down days) has also stalled, suggesting there's a balance between the demand from buyers and supply from sellers. 
Lastly, it appears that Bitcoin is consolidating here in a symmetrical triangle pattern, which is not very helpful because it's a sign of indecision.  It's a neutral pattern; price could breakout in either direction. 
Long-Term (i.e. 2021) we still see BTC advancing well ahead of $20K, which would pull altcoins with it.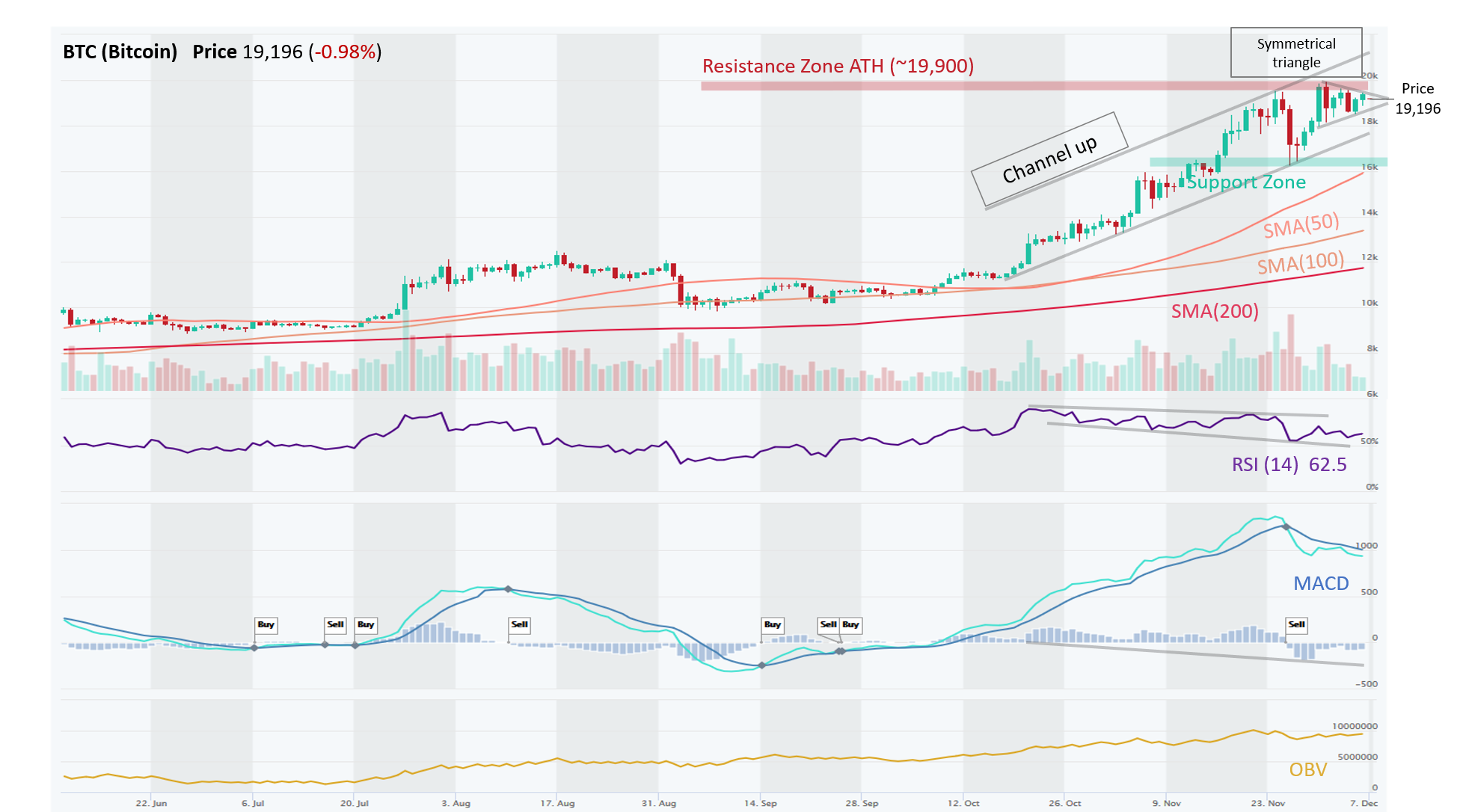 Whales and miners are taking profits, putting pressure on Bitcoin's price.  There are a lot of sellers and buyers around this level and recently there are some on-chain data indications that the largest BTC holders and miners have been taking some profits.   
An interesting observation comes from CryptoQuant, which shows that BTC whales are moving their Bitcoins to exchanges, presumably to sell.  In the past, when the ratio of top 10 deposits as % of all deposits to exchanges exceeds 95%, it has preceded corrections in Bitcoin price.  We are now in that bearish zone (see chart).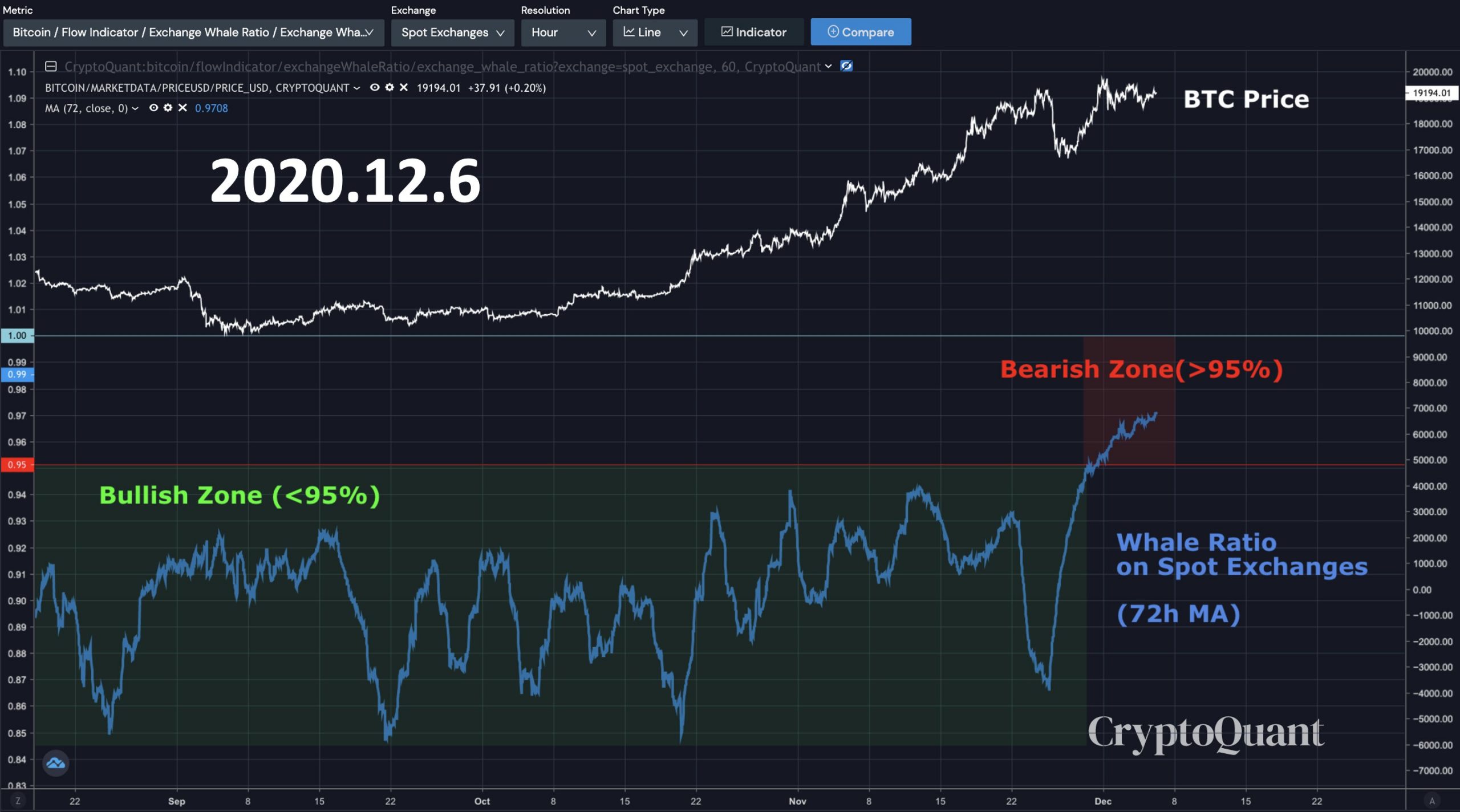 Source: CryptoQuant
Disclaimer: This content is for informational purposes only, you should not construe any such information or other material as investment, financial, or other advice. There are risks associated with investing in cryptocurrencies. Loss of principal is possible.