Bitcoin closed at $10,670 yesterday and managed to breakout of its $10,000-$10,500 range that it was stuck in since September 1.   We wrote about the $10K support line and the important principle of polarity here.
BTC now seems poised to attack its 2020 highs of $12,500, which would likely spark another rally in altcoins.
It could be premature for bulls to claim victory but the picture is improving:
Break through near-term resistance of $10,500
On a brink of making a bullish MACD crossover (see chart)
OBV (on-balance-volume) is making new local highs
RSI has still not confirmed this recent BTC momentum as it remains under 50 (at 41.5), but it is improving as well.  We'd like to see that make a bullish center-line (> 50) crossover.

There are other supporting data points why we believe BTC should continue to steadily climb higher:
New investors piling into BTC
Positive on-chain data
Rising hash rate
Let's review in detail:
1. New investors piling into BTC.  Grayscale Investments, the institutional cryptocurrency fund, recorded its largest quarterly inflows of $906 million in 2Q20, nearly double the previous quarterly high of $504M in 1Q20. Most of the investment (84%) came from institutional investors.
2. Positive on-chain data.  Glassnode data shows rising of bitcoin accumulation addresses (those with at least 2 incoming bitcoin transfers in the last seven years and no spends).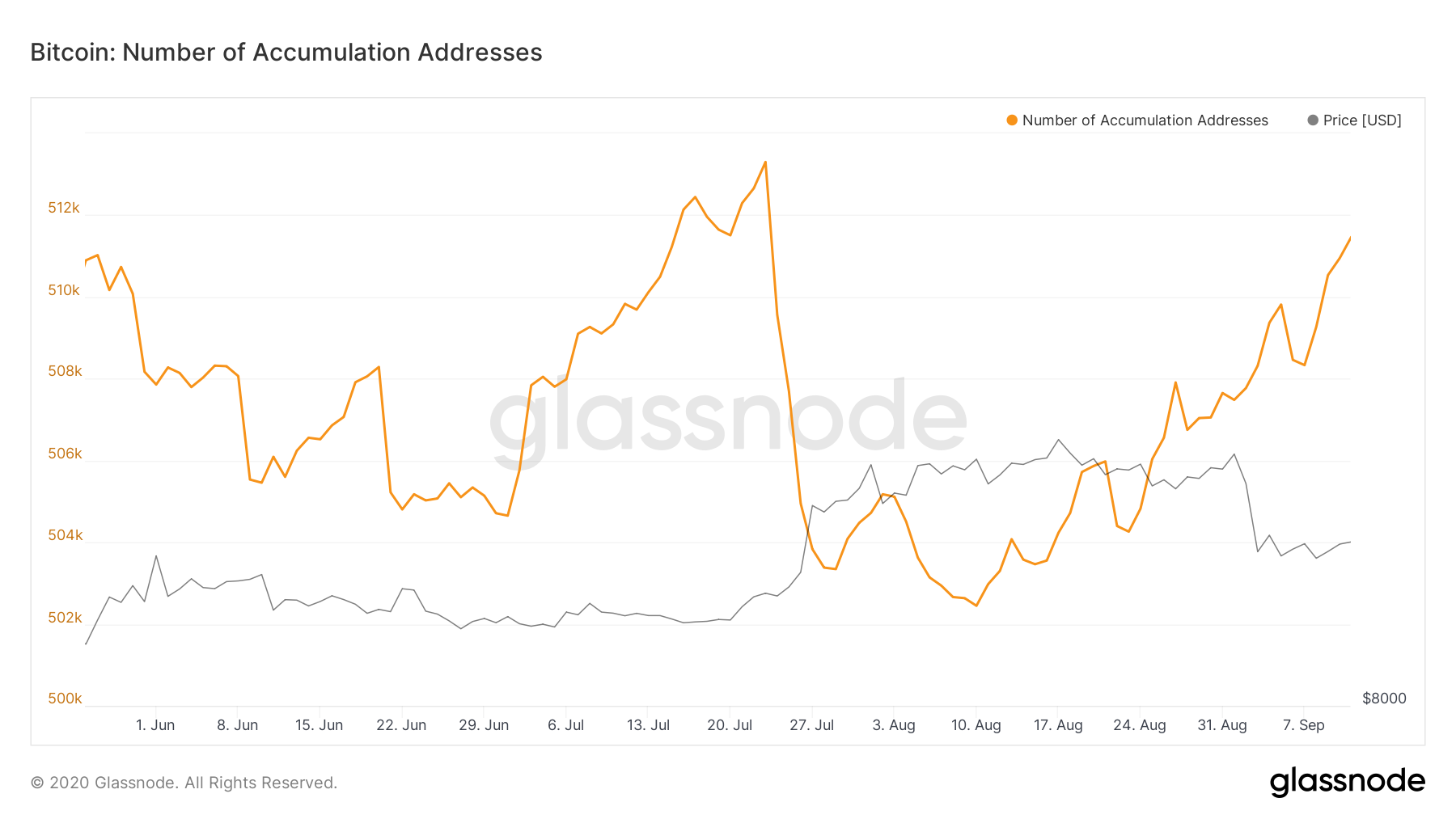 3. Rising hash rate