We found a unique trade opportunity.
altFINS subscribers received this newsletter several days ahead of public release.
The trade opportunity is in Curve (CRV).
You can watch a video review here.
We found it by doing a simple filter on altFINS' Screener that looks for coins in a Strong Uptrend across Short- Medium- and Long-Term basis.  You can find this filter on the Signals Summary section:

Among the results was Curve (CRV), which surprised us.  So we did some digging.
Curve launched in January 2020 and has become a leading DeFi platform for swapping large volumes of stablecoins (USDT for USDC, wBTC for renBTC, etc.) with minimal slippage.  In 2021, it also added other non-stablecoin pairs and now has over 40 total pairs for swapping.
Curve transacts over $6B in monthly volume and has achieved the highest TVL (total value locked) at over $19B.  See chart below.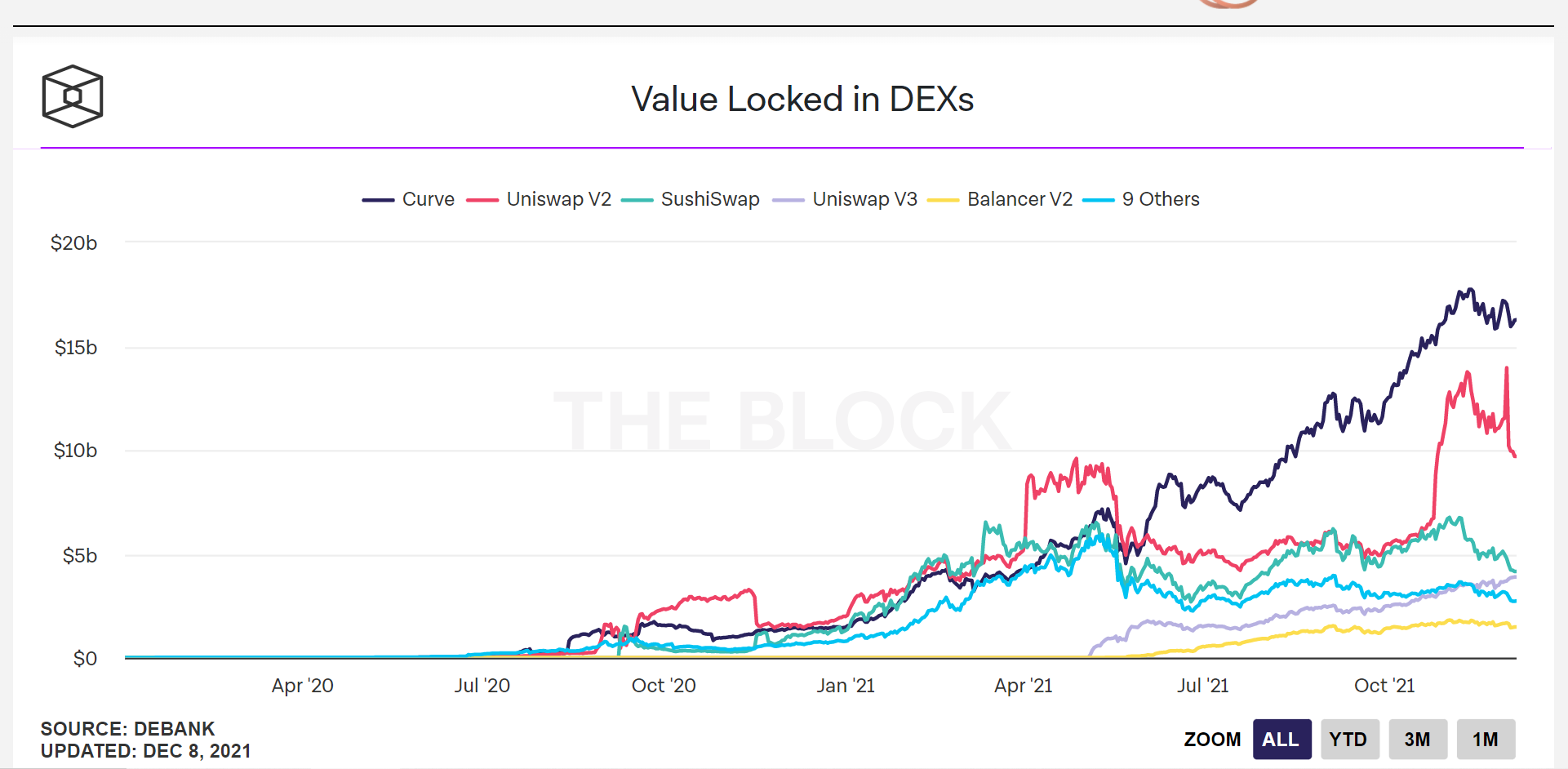 This TVL growth in 2021 has likely been a driver behind the CRV token price.
But there's more to that!
What really appears to be driving the price is CRV supply reduction.  Liquidity providers (LPs) on Curve platform receive CRV tokens, which is a governance token that gives voting, staking and boosting rewards.
LPs can lock their CRV tokens in Curve for vote-escrowed CRV (veCRV), which gives them a higher share of trading revenues, among other things.
This locking up of CRV tokens is reducing the supply, driving the price higher.
Around 395M CRV tokens are already vote-locked on Curve for an average period of 3.64 years, representing about 50% of the total supply in circulation!
TVL growth and lock-ups of CRV tokens accelerated with the launch of Convex Finance in May 2021.  Convex essentially boosts rewards for users who lock up their CRV tokens.
Lastly, another potential supply reduction shock could come from a project called Redacted Cartel which will attempt to accumulate enough CRV tokens to control the governance and thus voting over revenue distribution.  It has already raised $76M.  It's almost like a corporate raider seeking more efficient capital allocation of Curve's cash flows. Except that it is a DAO (Decentralized Autonomous Organization).
The bottom line is that the supply / demand dynamic is likely to continue to favorably evolve and potentially further drive up the price of CRV. 
Technical Analysis:
Now that we have a solid fundamental view of CRV, let's try to time our entry.
Obviously, it's in a Strong Uptrend across all time horizons (Short-, Medium-, and Long-term).  Where do we jump in on this uptrend?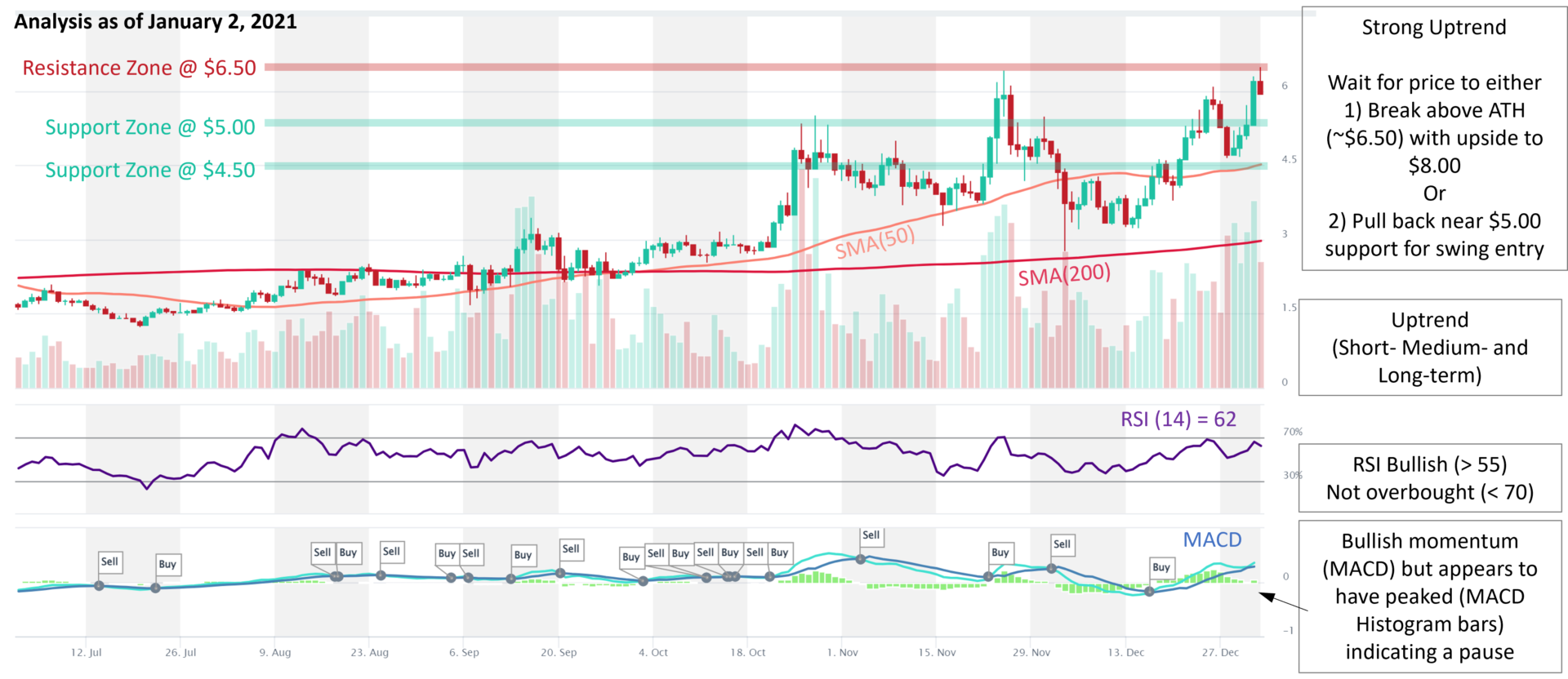 Price was rejected recently at $6 resistance zone, near it's ATH ($6.50) and momentum has weakened recently (MACD Histogram declining).
Hence, we would time an entry either when price breaks above $6.40 ATH or when it pulls back near $4 support zone.   You can create a price alert (see 2nd tutorial video).
Alternatively, we'll watch for bullish inflection in momentum again (MACD Histogram rising).  You can create an alert for such inflection as well (see tutorial video).
If you need help setting up alerts, reach out to us on chat.
If you like this report, please let us know ([email protected]) so we can start making more of these reports.