Markets and Elon are volatile  
Bitcoin and many other crypto projects ended the week sharply lower following a series of tweets from Elon Musk.
In February this year Tesla announced that it would accept Bitcoin as payment. On 13-May Musk posted on twitter a statement indicating that Tesla would no longer be accepting BTC for car payments due to its energy use, particularly its use of fossil fuels. Some were concerned over the amount of due-diligence Tesla had done on its original BTC decision given that the reversal took place just a few months later.
Arguments between Musk and BTC supporters continued where Musk indicated that the company may indeed sell their remaining BTC holdings and that due to the responses on twitter he may now go 'all-in' on Doge. The price action from Musk's tweets and debate on BTC's energy usage has now become the main focus in the space.
The ABC cited a report from the Cambridge University's Cambridge Centre for Alternative Finance that showed 61% of BTC mining last year was powered by fossil fuels, with the remaining 39% powered by renewables, mainly hydroelectric energy.
Musk has long championed Dogecoin and has called himself the 'Dogefather'. However, once his tweets regarding Bitcoin came out, questions arose about his support for Doge as it, like BTC, also uses a Proof-of-Work model to ensure its security. Musk responded that he still supports Doge and is working with developers to make improvements.
Other highlights:
See top 50 coins by market cap "Performance" tab on our platform (see charts below).Check our curated charts for technical analysis of top 30 altcoins (click on curated charts tab).
Bitcoin (BTC) two week recovery was interrupted.  BTC ended the week down -23.2% and Ethereum (ETH) was down -11.3% (vs prior week's +4.8% and +38.3%, respectively).​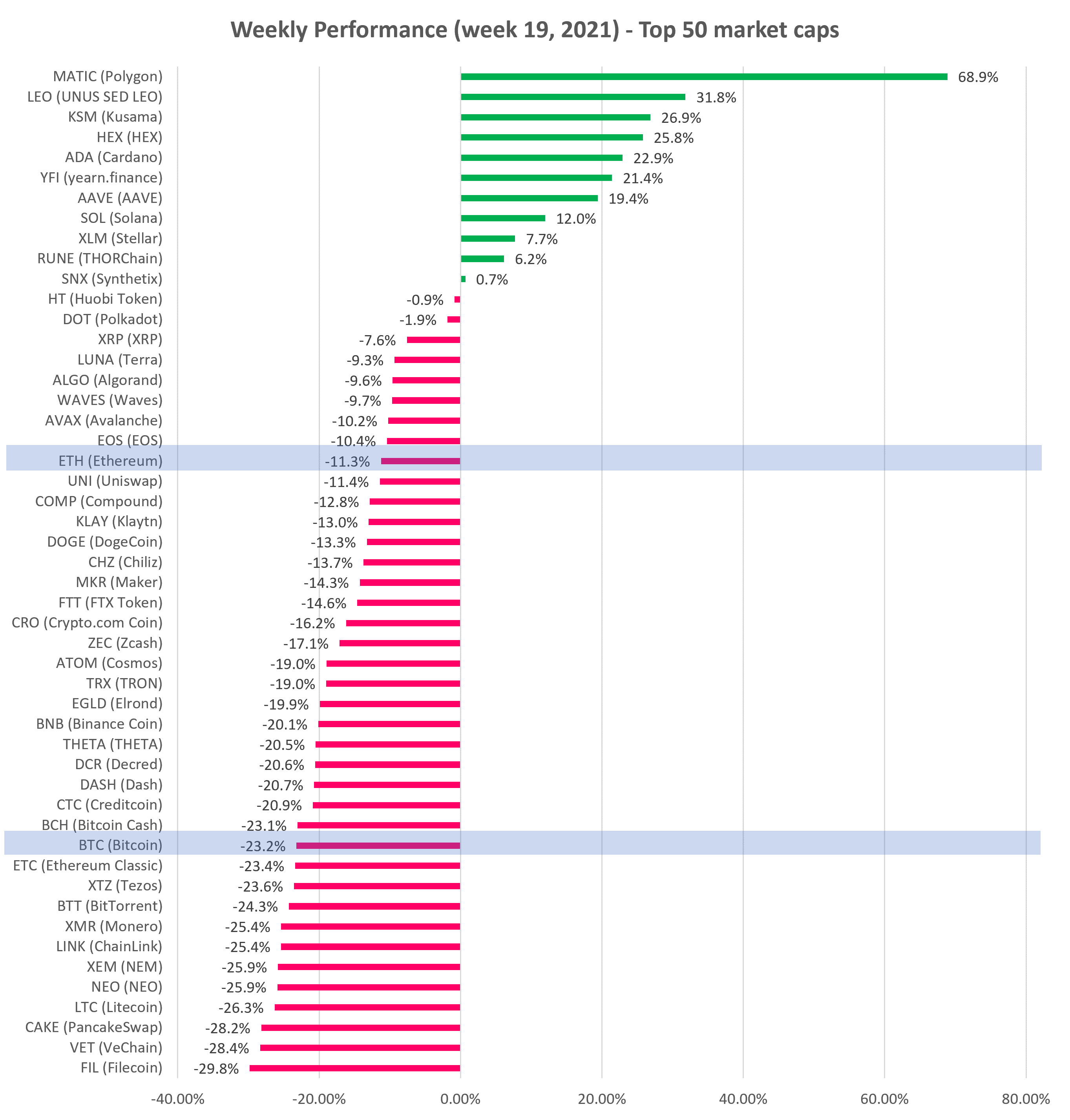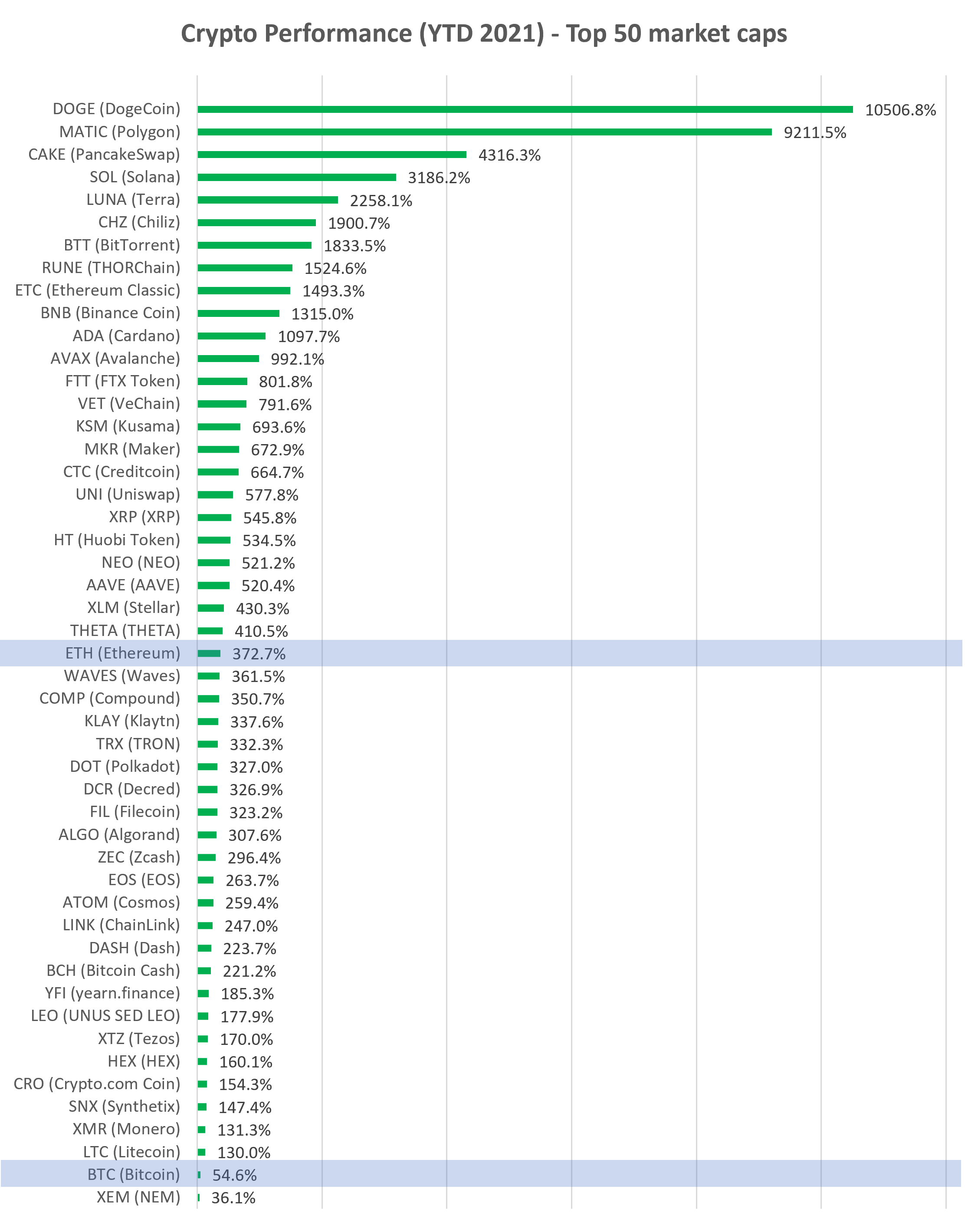 Source: altFINS.com
Decentralized Finance (DeFi) – Total Value Locked (TVL) declined last week to $74B, -12% w/w and is still up +346% YTD.
DeFi cryptocurrency prices also declined (see below). Total DeFi category market cap also declined last week by -13%, though it is up +501% YTD (i.e. ~ 6x).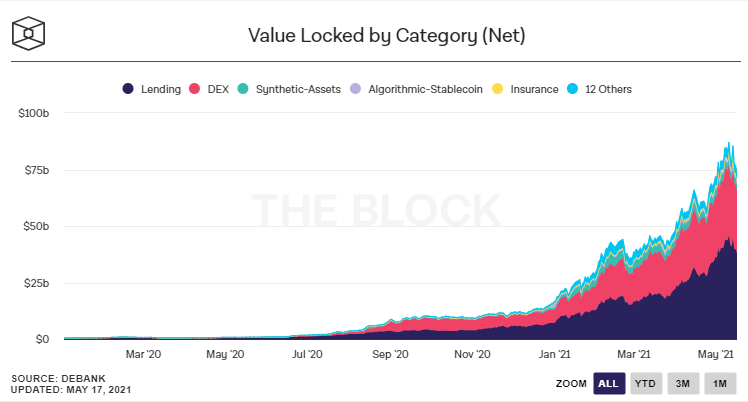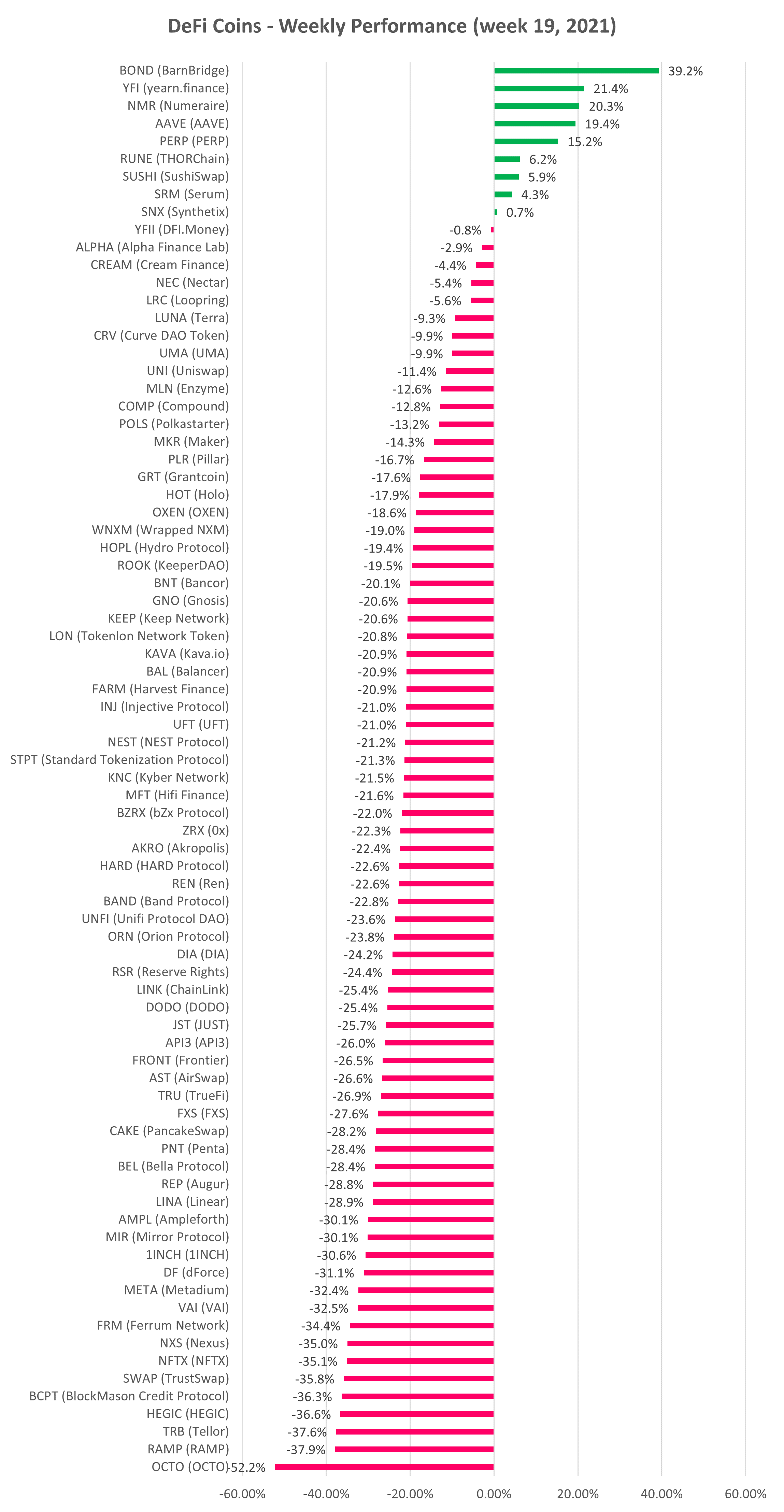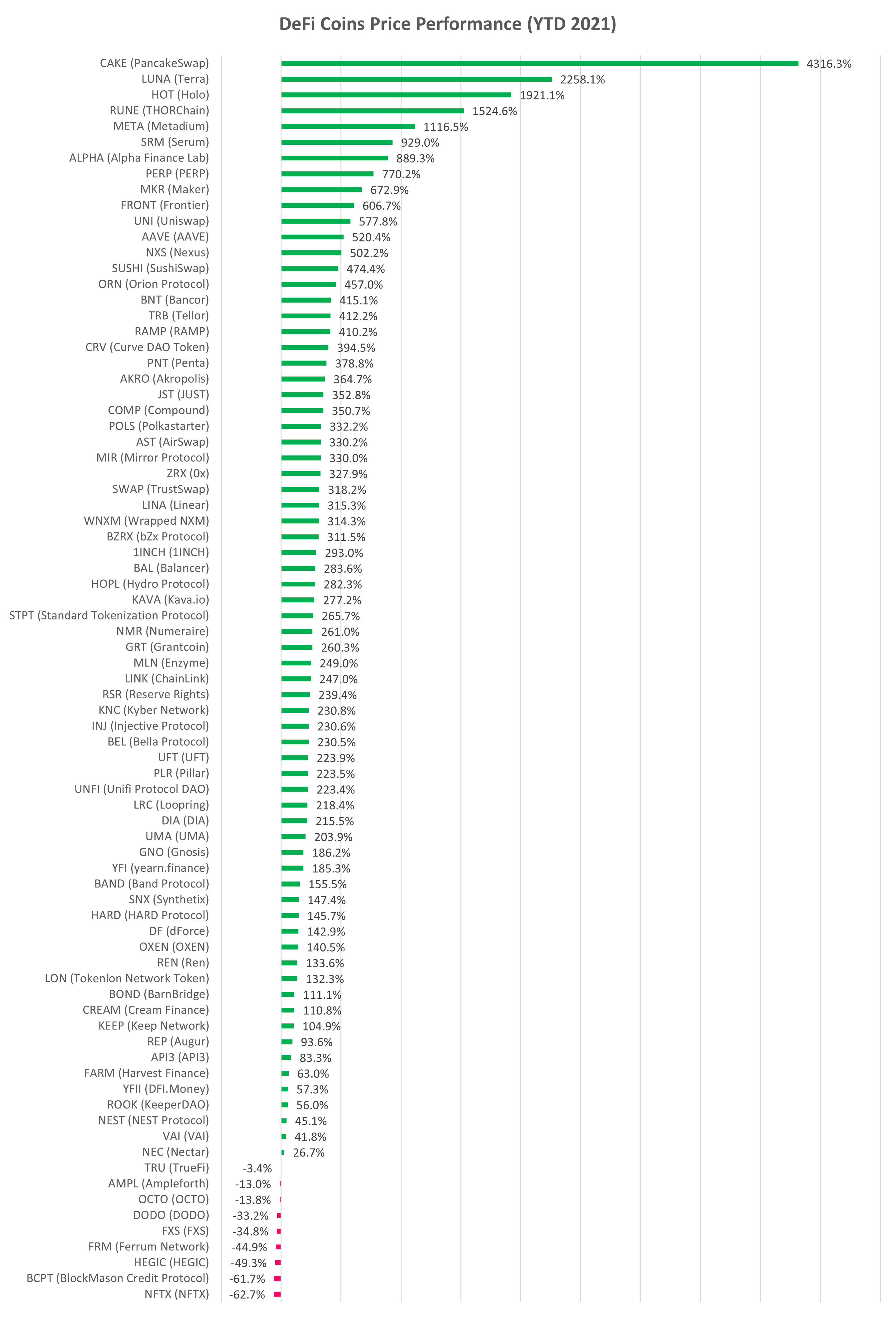 Source: altFINS.com
Check our unique automated chart pattern recognition for fresh trading ideas. Also, during market corrections, it's always good to revisit coins in an Uptrend but with a pullback. Our Signals Summary has this and other pre-defined filters ready for action.
Subscribe to our newsletter to receive future blog updates in your inbox and make sure you add altfins.com to your email whitelist.
Disclaimer: This content is for informational purposes only, you should not construe any such information or other material as investment, financial, or other advice. There are risks associated with investing in cryptocurrencies. Loss of principal is possible.