FUD: China and US regulators  
Bitcoin and the broader crypto market ended down last week amid heightened volatility. Bitcoin (BTC) declined -7.3% (vs. -2.2% prior week) and Ethereum (ETH) declined -6.5% (vs. -7.6% prior week).
Early last week, concerns over Evergrande saw heavy selling, especially from exchanges based in Asia which pushed the BTC price briefly below the $40K handle. The market recovered to around $45K but again sold off to around $41K following the announcement that China had made crypto illegal. Prices have since pared back those earlier declines.
The impact from the Chinese news is considered to be relatively minor as China had already been cracking down on the sector for some time and a number of leveraged investors in Asia had already lowered their exposure during the sell-off associated with possible contagion from Evergrande.
The PBOC issued a joint statement which declared virtual currencies illegal. Furthermore, they do not have the same status as legal tender, related business activities are illegal, and provision of services by overseas virtual currency exchanges to Chinese residents through the internet is also illegal.
In the U.S., further regulation is expected as Reuters reported the President's Working Group on Financial Markets is about to make recommendations for a framework to regulate stablecoins. Also, the Federal Reserve is expected to release its report exploring a potential CBDC and lay out its views on stablecoins sometime this week.
The rally from July's lows has clearly stalled as both BTC and ETH prices have made a Lower High.
Also, BTC has dipped below its 200-day Moving Average (~$45K) which is bearish.  In fact, we're seeing many altcoins pulling back under their 200-day MA (see more in Curated Charts).  That's a warning sign that trends are deteriorating.
Trends across most of altcoins have been weakening in the past couple of weeks and there are fewer coins in a Strong Uptrend across the three time horizons (Short- Medium- and Long-term).
In fact, more coins are in a Strong Downtrend (298) than Strong Uptrend (64), based on our trend rating system (see table below). You can quickly search for those coins that are still in a solid uptrend on our Signals Summary page, under Trend and Momentum.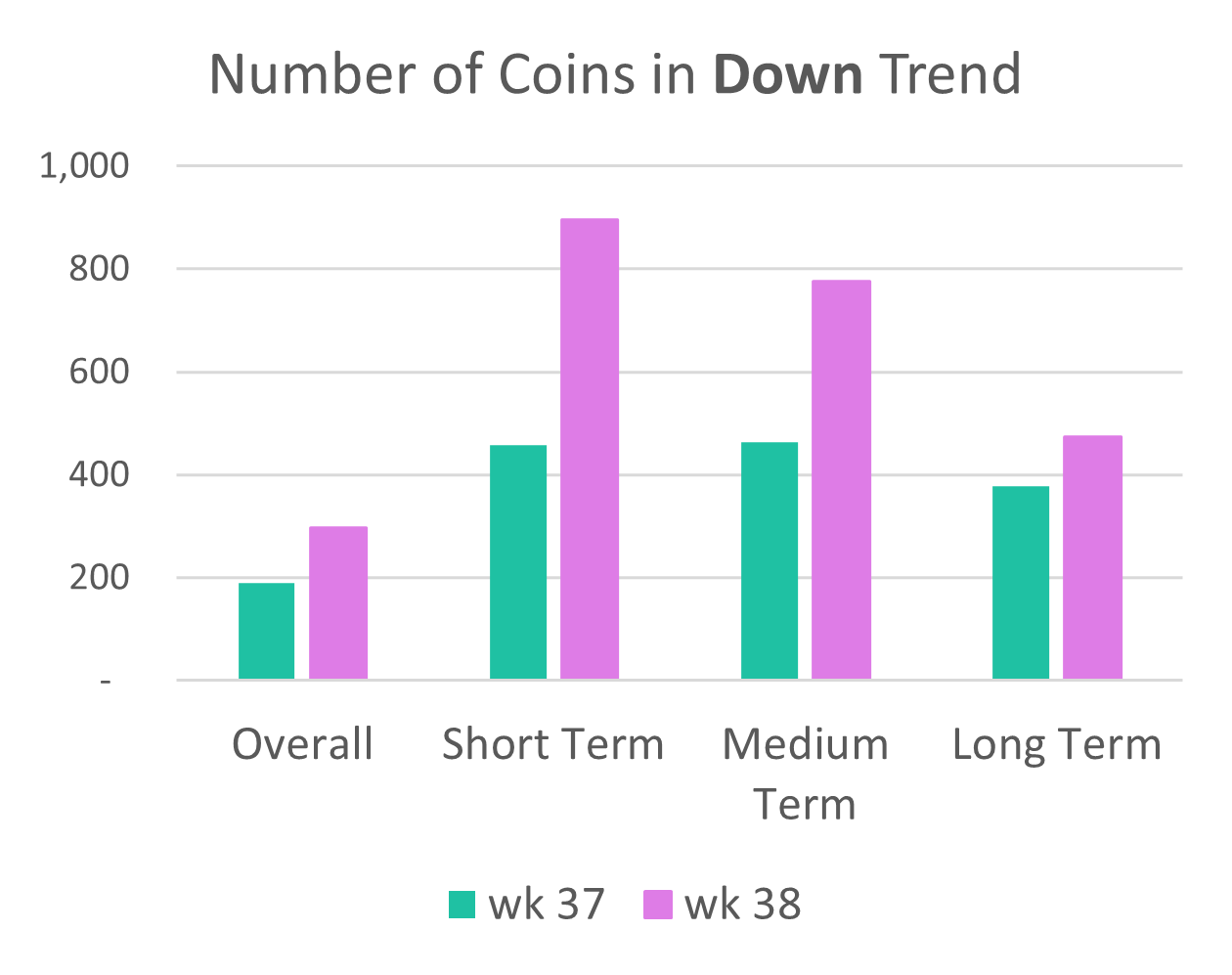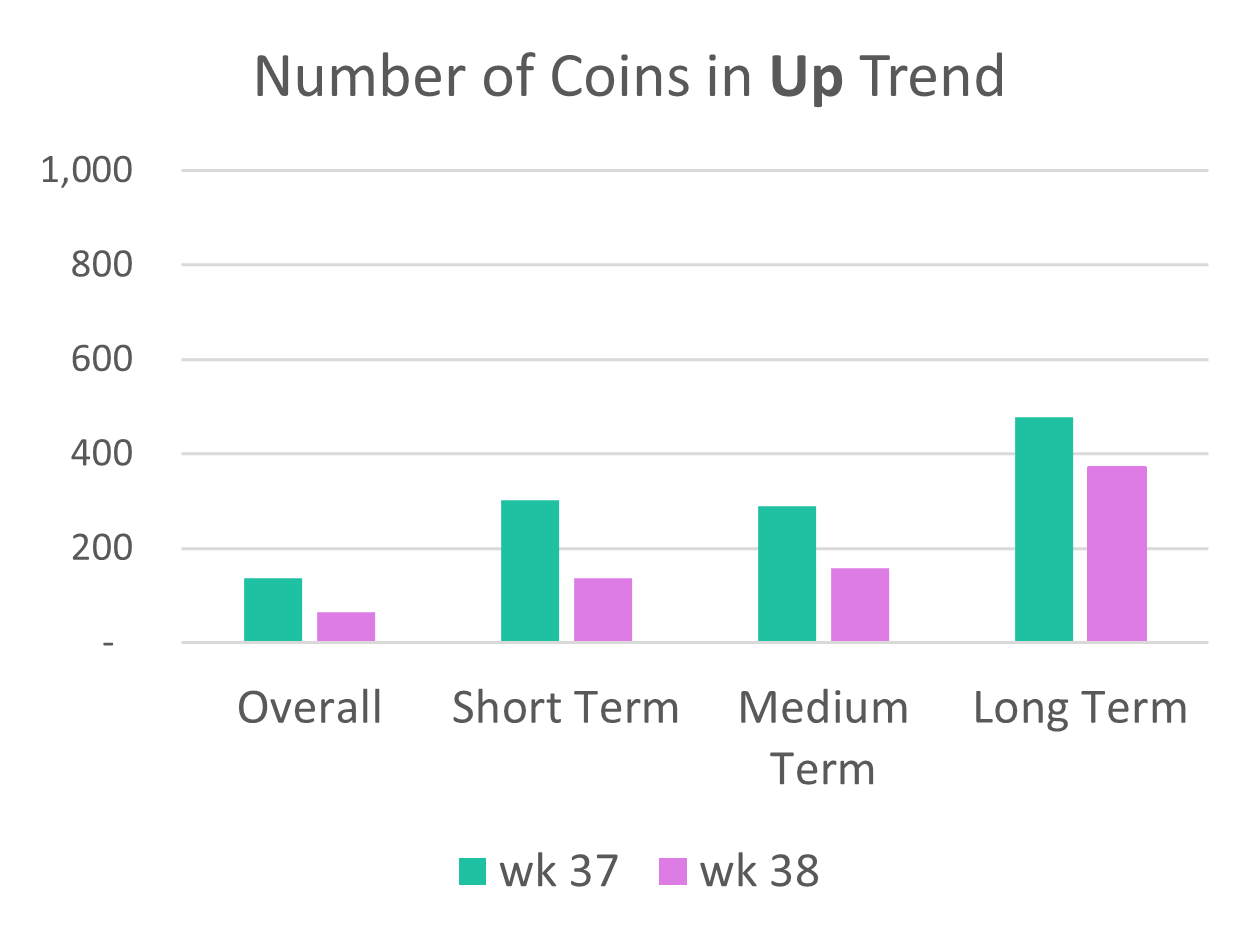 See top 50 coins by market cap "Performance" tab on our platform (see charts below):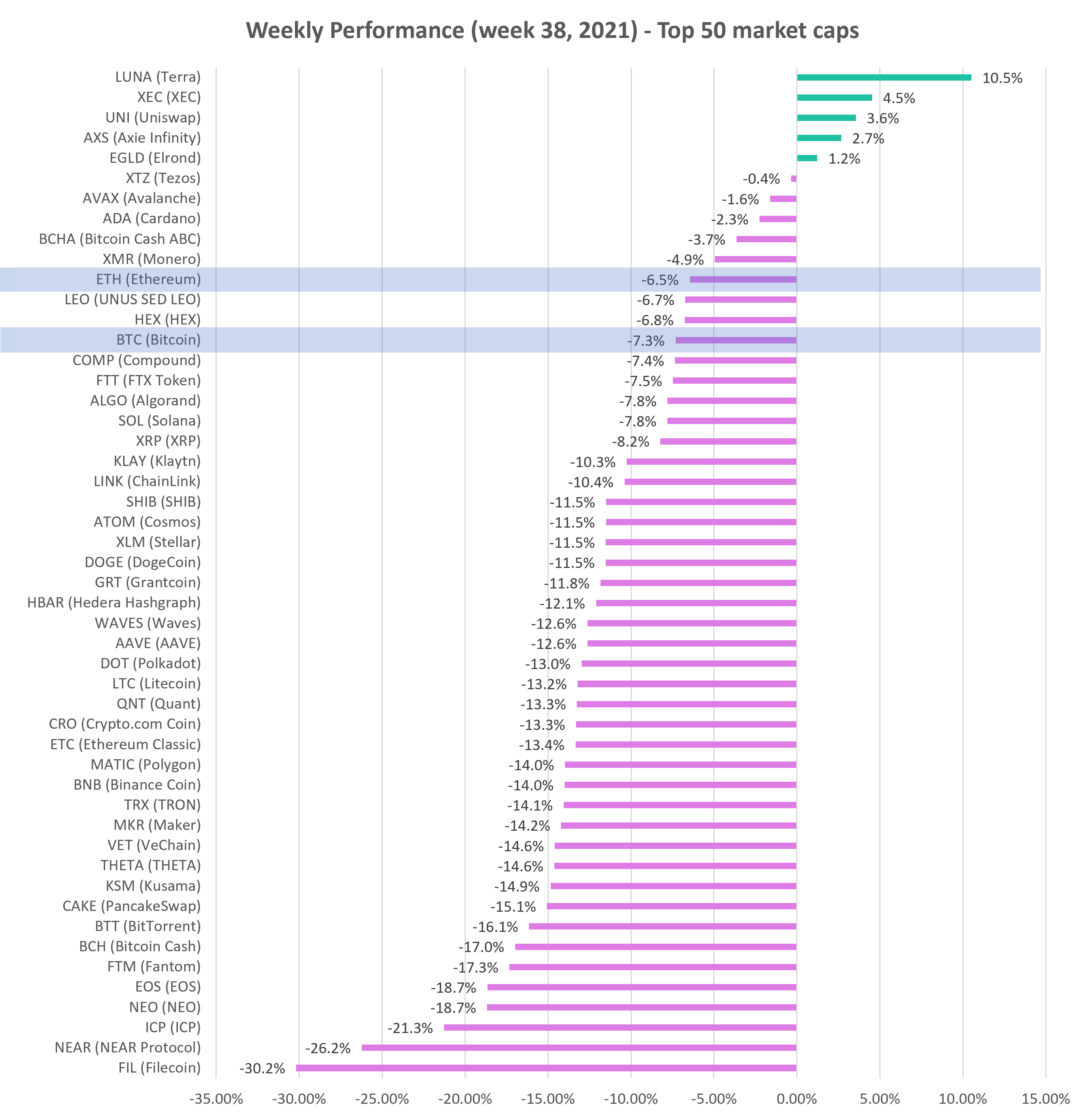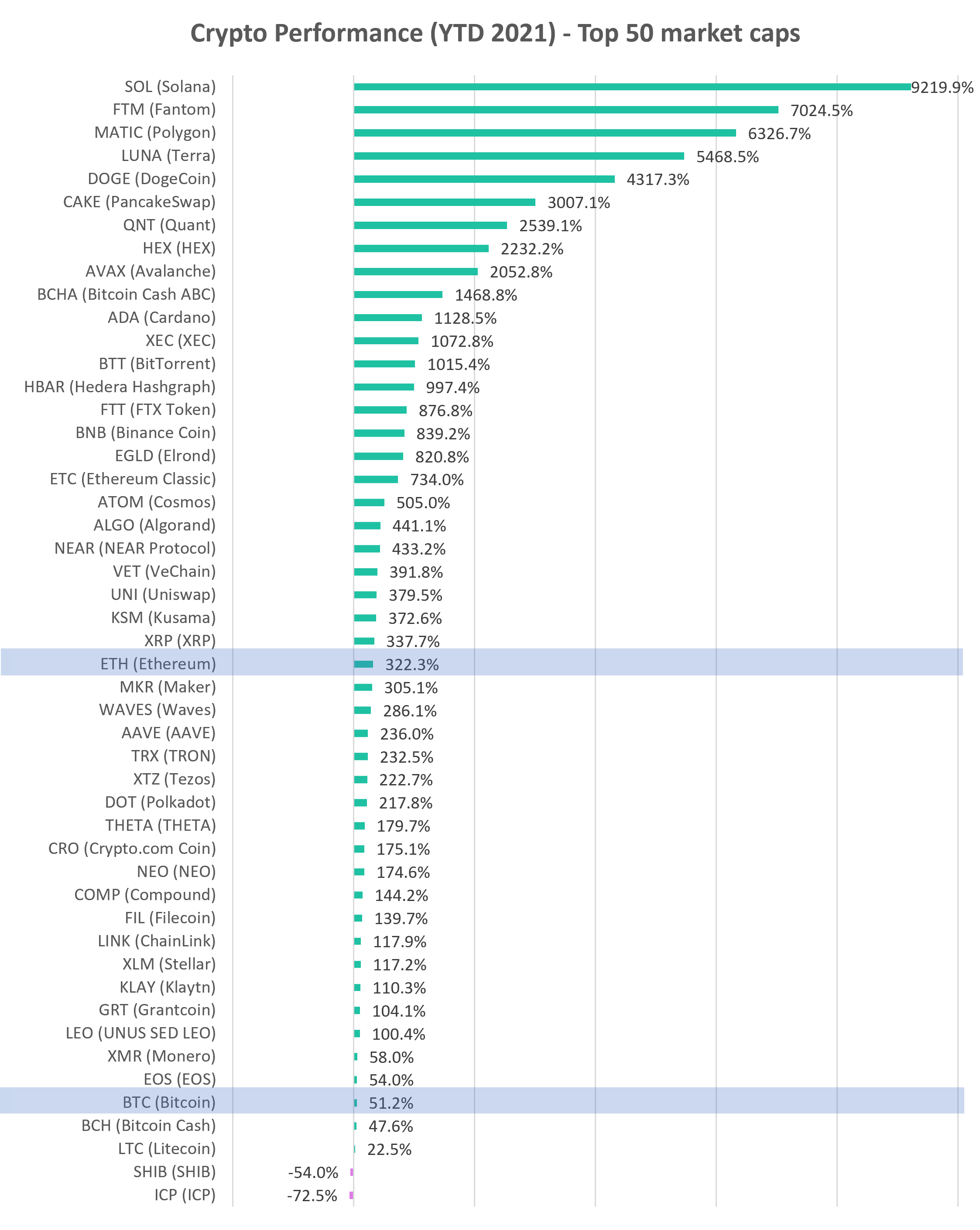 Decentralized Finance (DeFi) – Total Value Locked (TVL) stayed unchanged last week at $77B, -1% w/w (vs. +1% in prior week) and is up +366% YTD.  TVL is now about 13% below its ATH level.
DeFi cryptocurrency prices, however, increased (see below). Total DeFi category market cap increased last week by +8% (vs. -21% prior week) and is up +426\\68% YTD (i.e. ~ 5.7x)​. DeFI market cap is now 25% below its ATH level reached in May..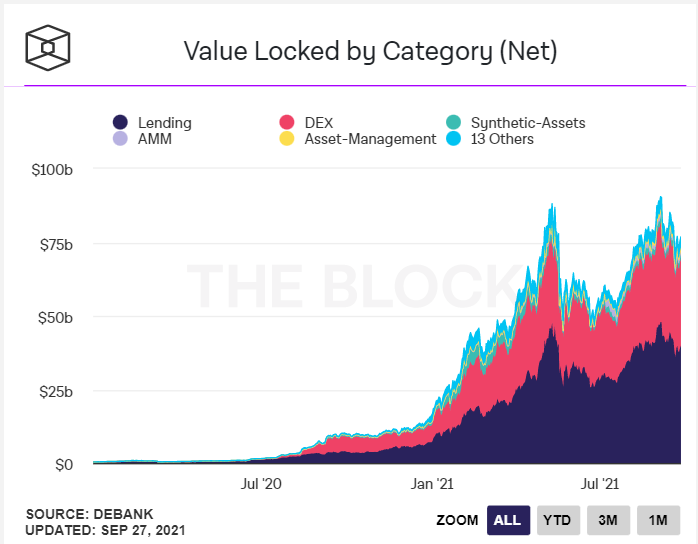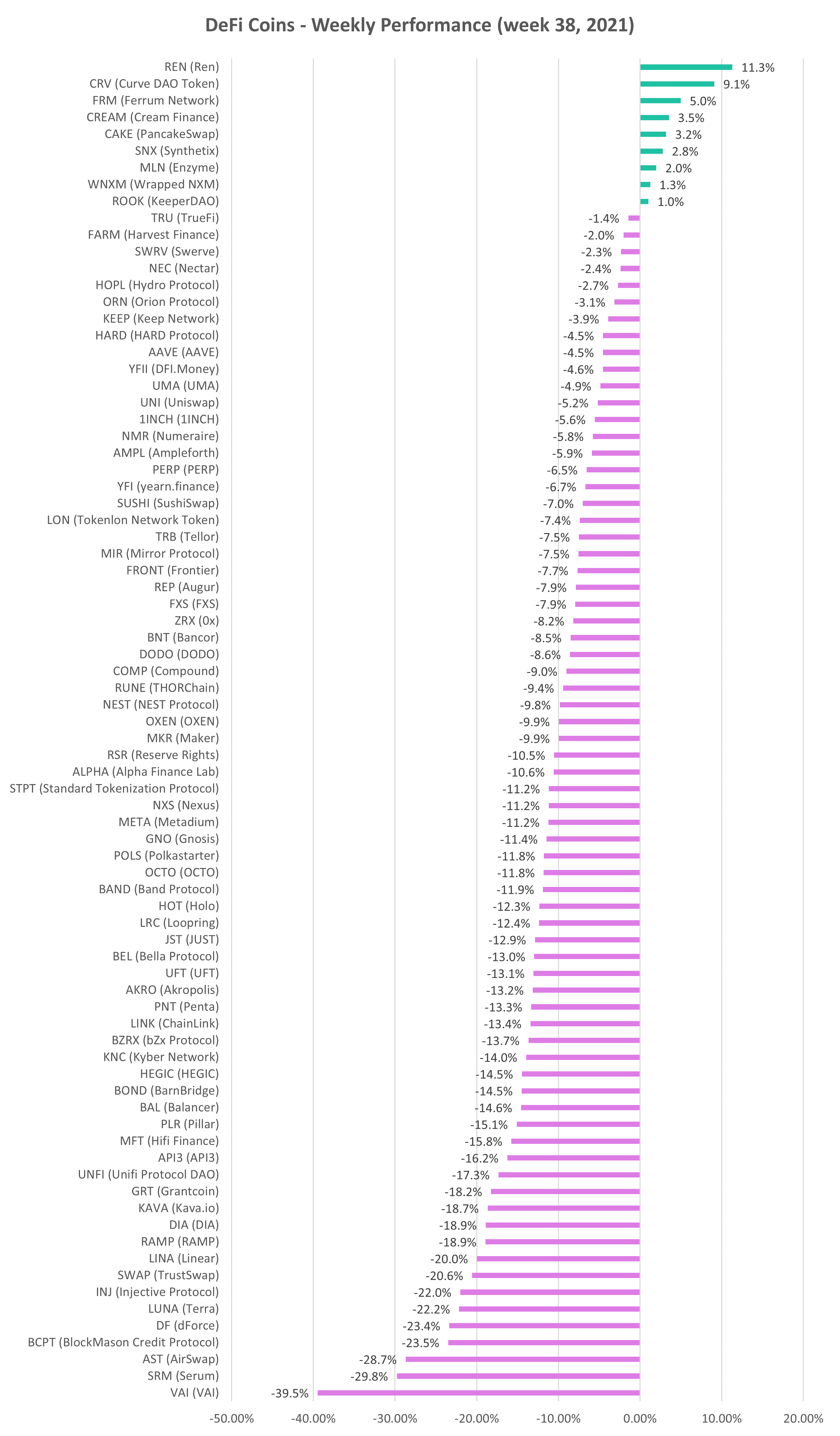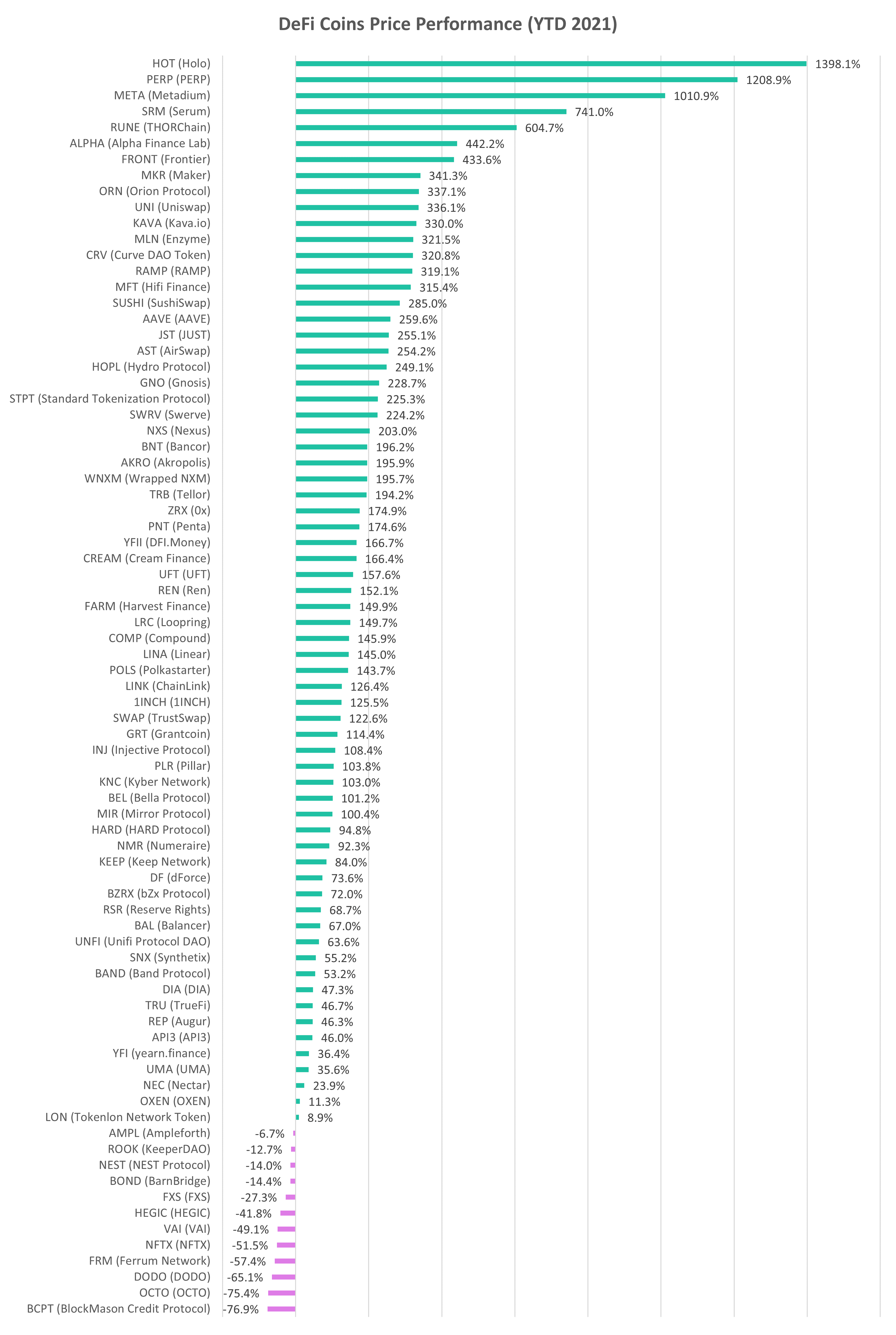 Source: altFINS.com
Subscribe to our YouTube channel to be the first to get notified of new video trading tips.
Check our unique automated chart pattern recognition for fresh trading ideas. Also, during market corrections, it's good to revisit coins in an Uptrend but with a pullback. Our Signals Summary has this and other pre-defined filters ready for action.
Subscribe to our newsletter to receive future blog updates in your inbox and make sure you add altfins.com to your email whitelist.
Disclaimer: This content is for informational purposes only, you should not construe any such information or other material as investment, financial, or other advice. There are risks associated with investing in cryptocurrencies. Loss of principal is possible.