ALTCOINS CONTINUE TO ADVANCE  
After a brief pullback, altcoins continued to grind higher last week.  Trends have been repaired to a great extend now, with prices breaking back above their 200-day moving averages, confirming bullish trend reversals.  Some altcoins are already making new all-time-highs (ATH) such as SOL, LUNA, ADA, PERP, AXS among others.
Just today, Bitcoin (BTC) has broken back above $50K, which is psychologically a big milestone and creates a bullish backdrop for the rest of the crypto market.
Our Signals Summary page indicates that the number of coins in an Uptrend on Short- or Medium-Term basis outnumbers coins in a Downtrend:

How to participate? Is it too late to get involved? While big gains have already been realized since the market bottomed in July, there could be substantial amount of juice left in this rally.  Now that the weak hands have been steamrolled, the bulls are in control.
One way to get involved is to find coins in a solid uptrend and buy the dips (pullbacks). Or catch the momentum when resistance breakouts occur.  Trends tend to have inertia that carries on for a while.  Keep the trades small and spread your portfolio over dozens of trades (coins) to mitigate risk.  Read about these strategies (strategy 2 and 5) in our knowledge base.
See top 50 coins by market cap "Performance" tab on our platform (see charts below). Check our curated charts for technical analysis of top 30 altcoins.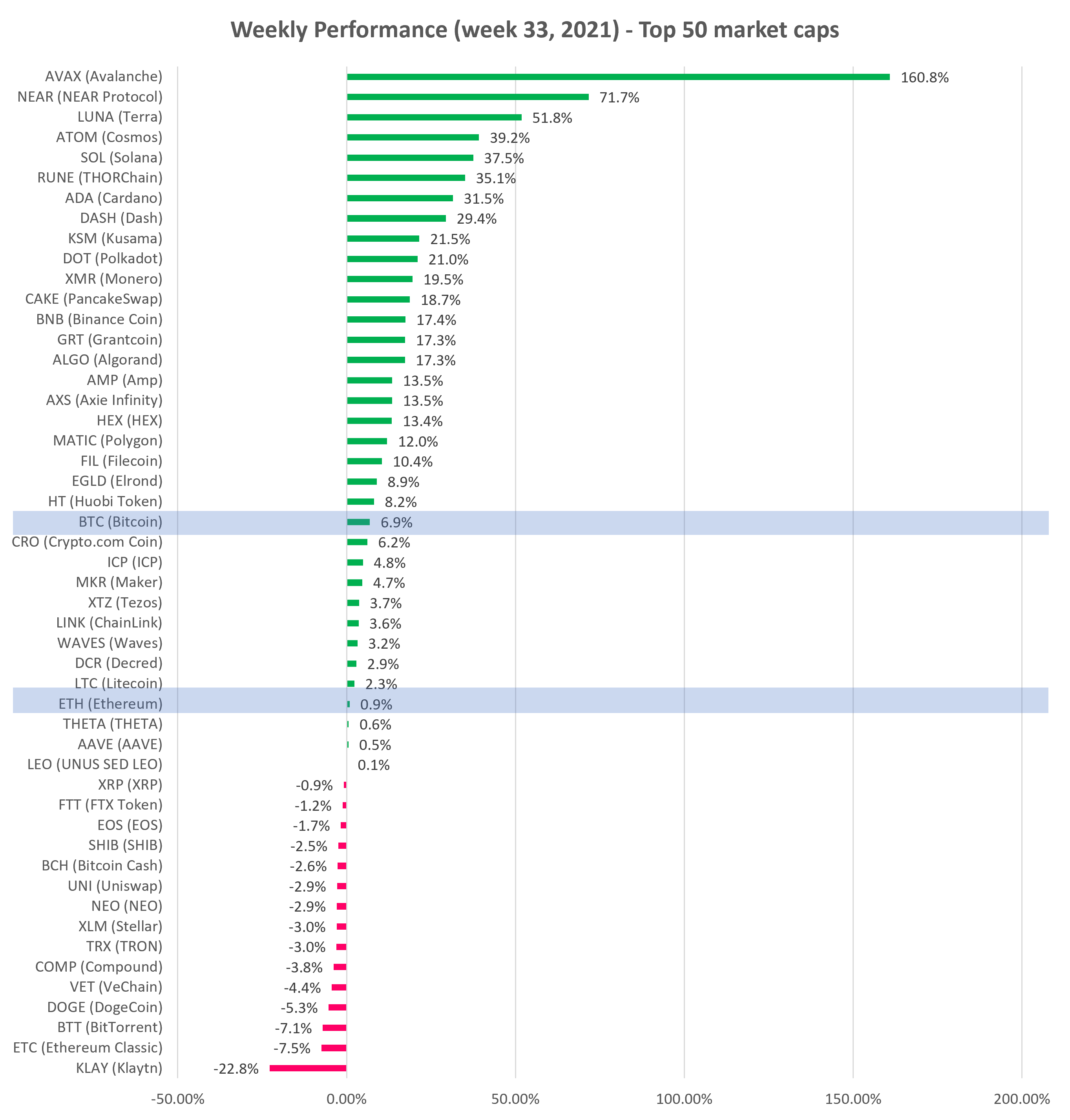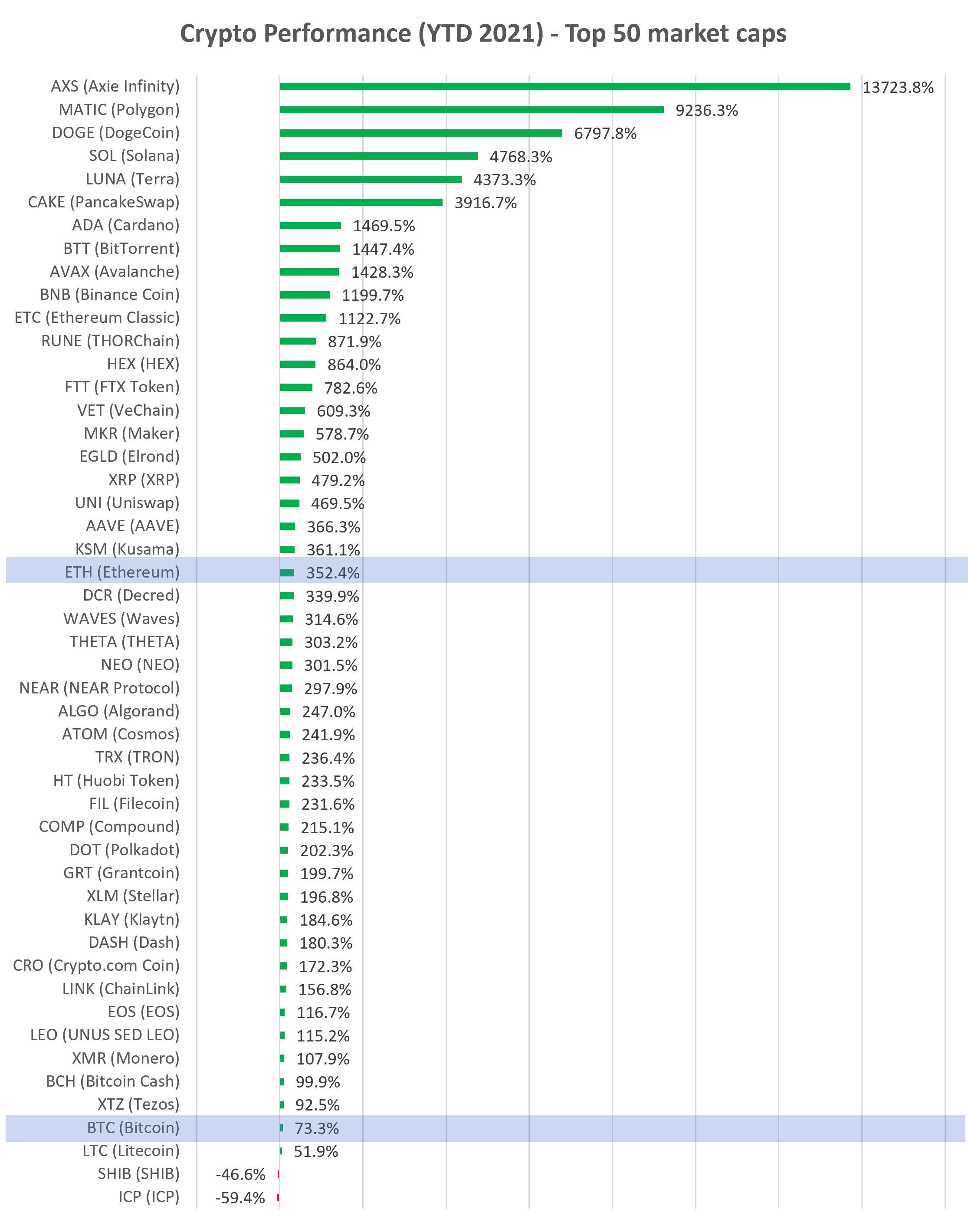 Decentralized Finance (DeFi) – Total Value Locked (TVL) rose last week to $80B, +3% w/w, and is up +366% YTD.  TVL is now just 9% below its ATH level of $87.5B reached in May.
DeFi cryptocurrency prices also continued to recover (see below). Total DeFi category market cap increased last week by +12% and is up +510% YTD (i.e. ~ 6.1x)​.  DeFI market cap is now just 13% below its ATH level of $150B reached in May.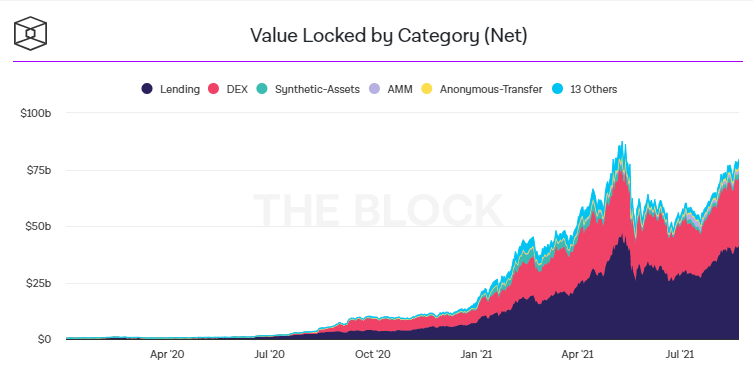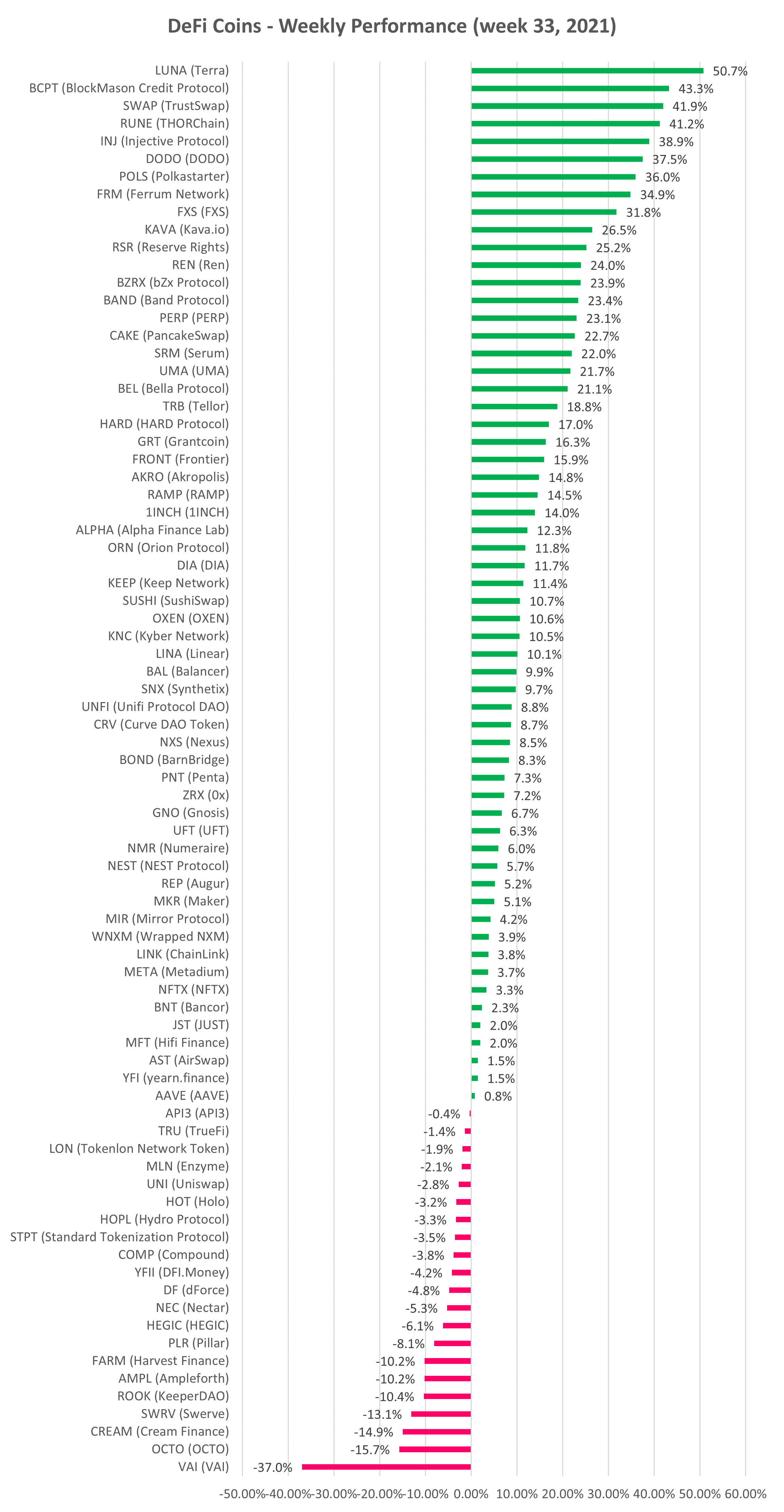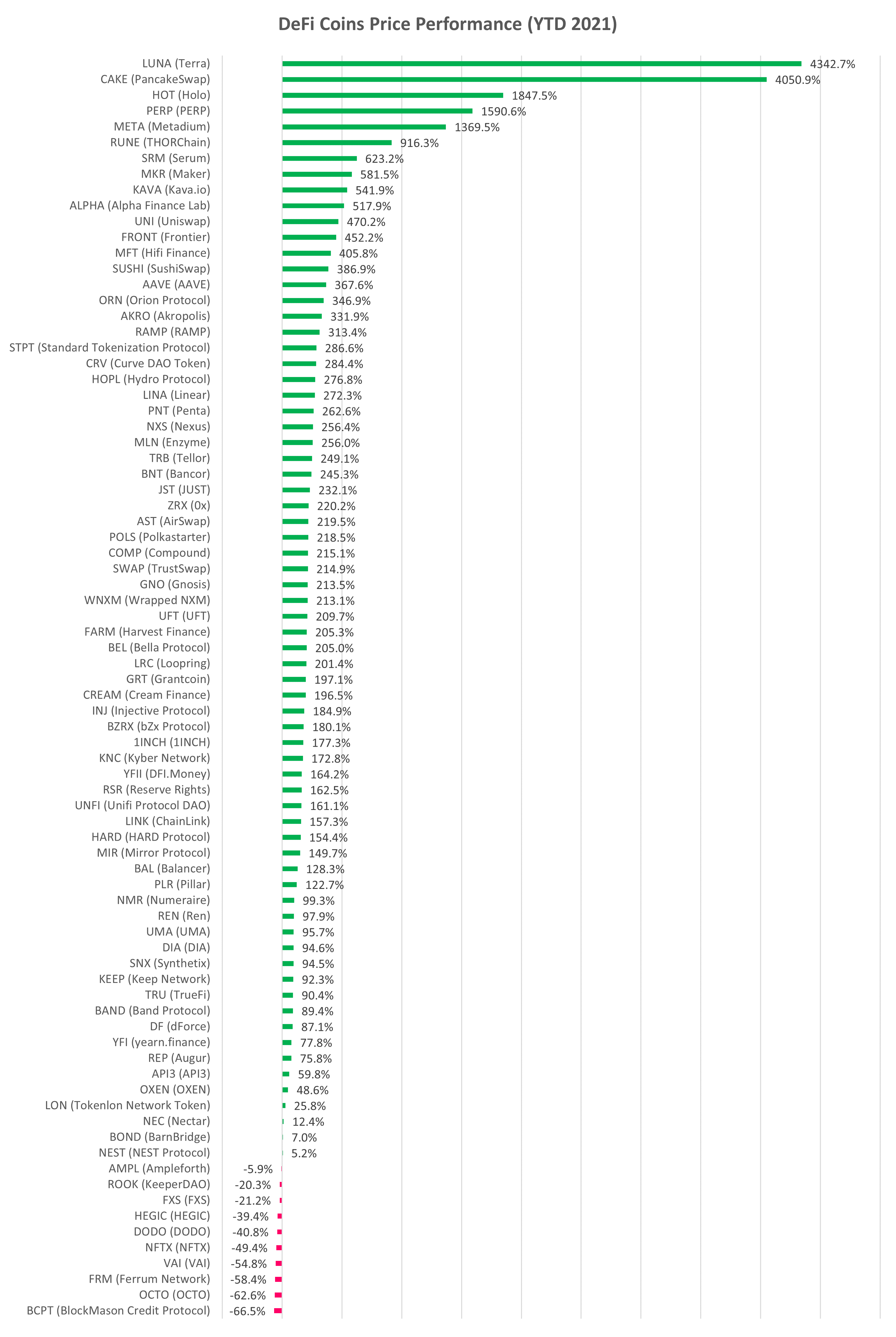 Source: altFINS.com
Subscribe to our 
YouTube channel
 to be the first to get notified of new video trading tips.
Check our unique automated chart pattern recognition for fresh trading ideas. Also, during market corrections, it's good to revisit coins in an Uptrend but with a pullback. Our Signals Summary has this and other pre-defined filters ready for action.
Subscribe to our newsletter to receive future blog updates in your inbox and make sure you add altfins.com to your email whitelist.
Disclaimer: This content is for informational purposes only, you should not construe any such information or other material as investment, financial, or other advice. There are risks associated with investing in cryptocurrencies. Loss of principal is possible.