BREACHED SUPPORT  
Bitcoin and altcoins are under renewed pressure.  BTC ended the week down -16.7% and Ethereum (ETH) was down -21.6%.
Most altcoins are now sitting at or near critical support levels, many have breached support. 
Our Signals Summary page indicates that very few coins remain in an Uptrend on Short- or Medium-Term basis. Far more are in a Downtrend now (see table below) across all time intervals (1h, 4h, 12h, 1d):

And the situation has deteriorated from two weeks ago:

In addition to the usual commentary involving the Chinese crackdown on miners and institutions expressing ESG concerns, market liquidity has been noted as another possible headwind for the space.
Following US Federal Reserve's surprise hawkish statements – which saw a spike in the USD – it has been noted that the sector benefits from the central banks adding liquidity and should that taper off or reverse, then investment into the space is likely to be impacted.
On a 90-day basis, data from ByteTree showed that BTC miners began selling down their inventory from February and due to the ongoing push from Chinese authorities, it is unclear how long that process has to go. It is likely that the mining crackdown is a key driver of the reported (30%) drop in mining hashrate from its peak in May.
See top 50 coins by market cap "Performance" tab on our platform (see charts below). Check our curated charts for technical analysis of top 30 altcoins.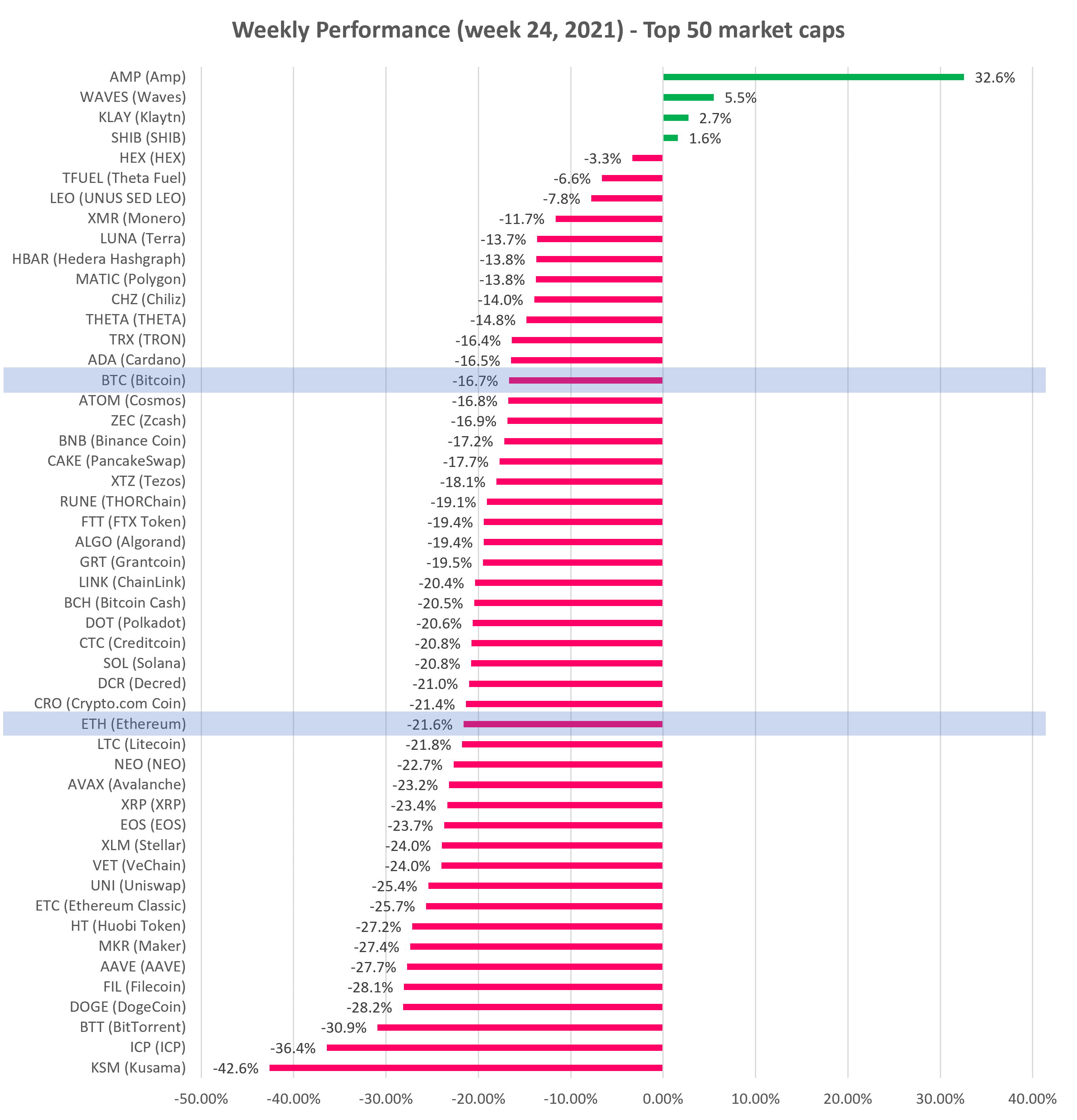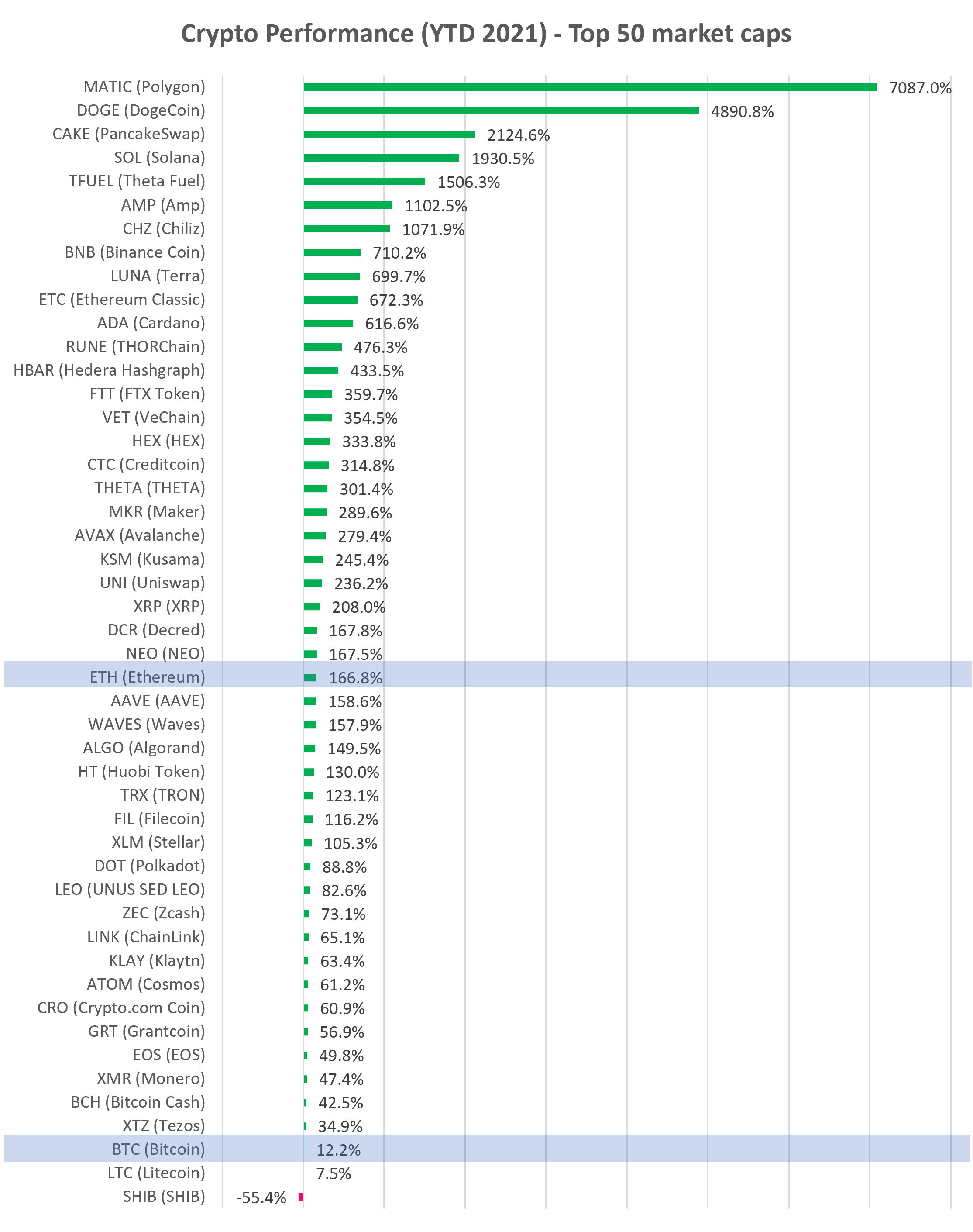 Decentralized Finance (DeFi) – Total Value Locked (TVL) declined last week to $53B, -4% w/w and is up +221% YTD.
DeFi cryptocurrency prices modestly declined along with other altcoins (see below). Total DeFi category market cap decreased last week by -13% and is still up +210% YTD (i.e. ~ 3.1x)​.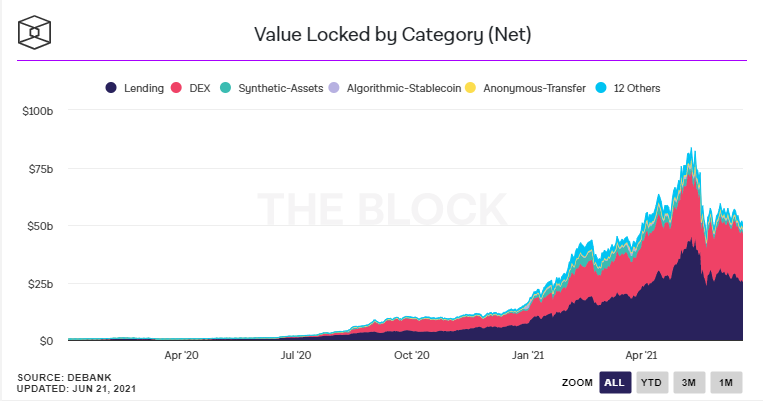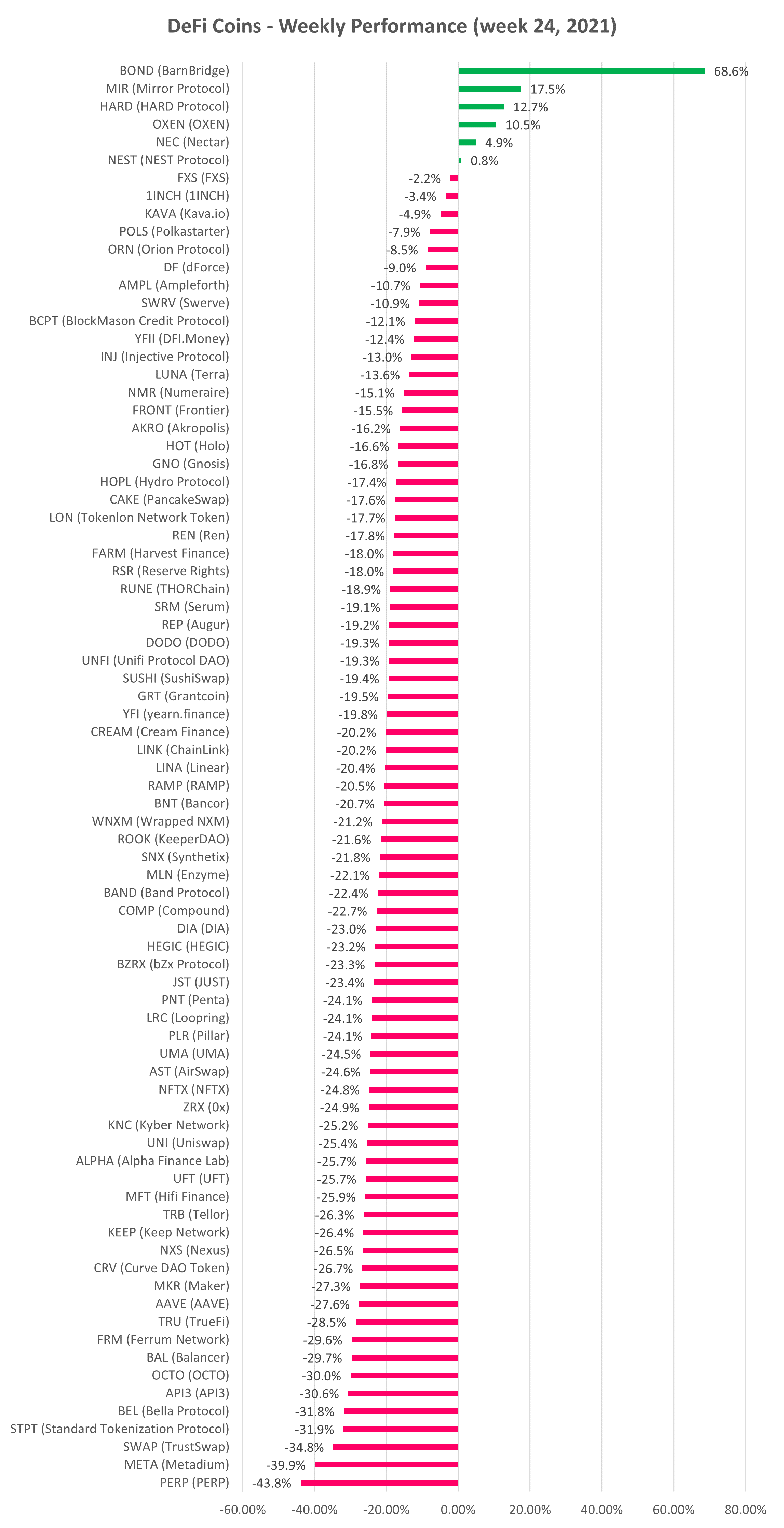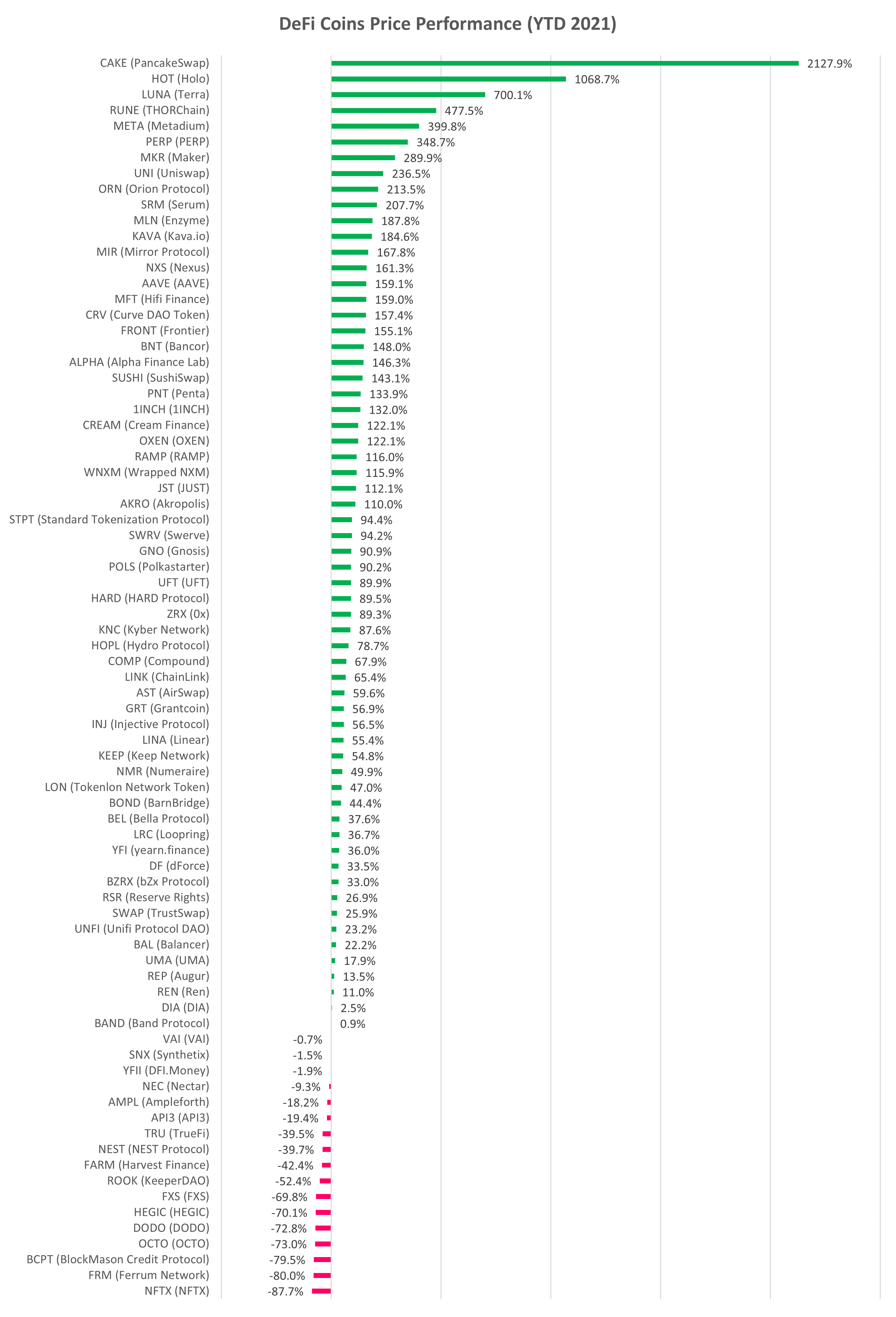 Source: altFINS.com
Check our unique automated chart pattern recognition for fresh trading ideas. Also, during market corrections, it's always good to revisit coins in an Uptrend but with a pullback. Our Signals Summary has this and other pre-defined filters ready for action.
Subscribe to our newsletter to receive future blog updates in your inbox and make sure you add altfins.com to your email whitelist.
Disclaimer: This content is for informational purposes only, you should not construe any such information or other material as investment, financial, or other advice. There are risks associated with investing in cryptocurrencies. Loss of principal is possible.