How to set up MetaMask Wallet?
Getting started – Installation
1. Go to https://metamask.io/ .
2. Download the MetaMask wallet onto your chosen device: Chrome, iOS, Android.
3. Select the appropriate option, click "Install MetaMask".
4. Once you've successfully downloaded the software, go to the extension icon in the top right corner of your web browser and find the MetaMask option. Click "Get Started". 
5. Choose from options below.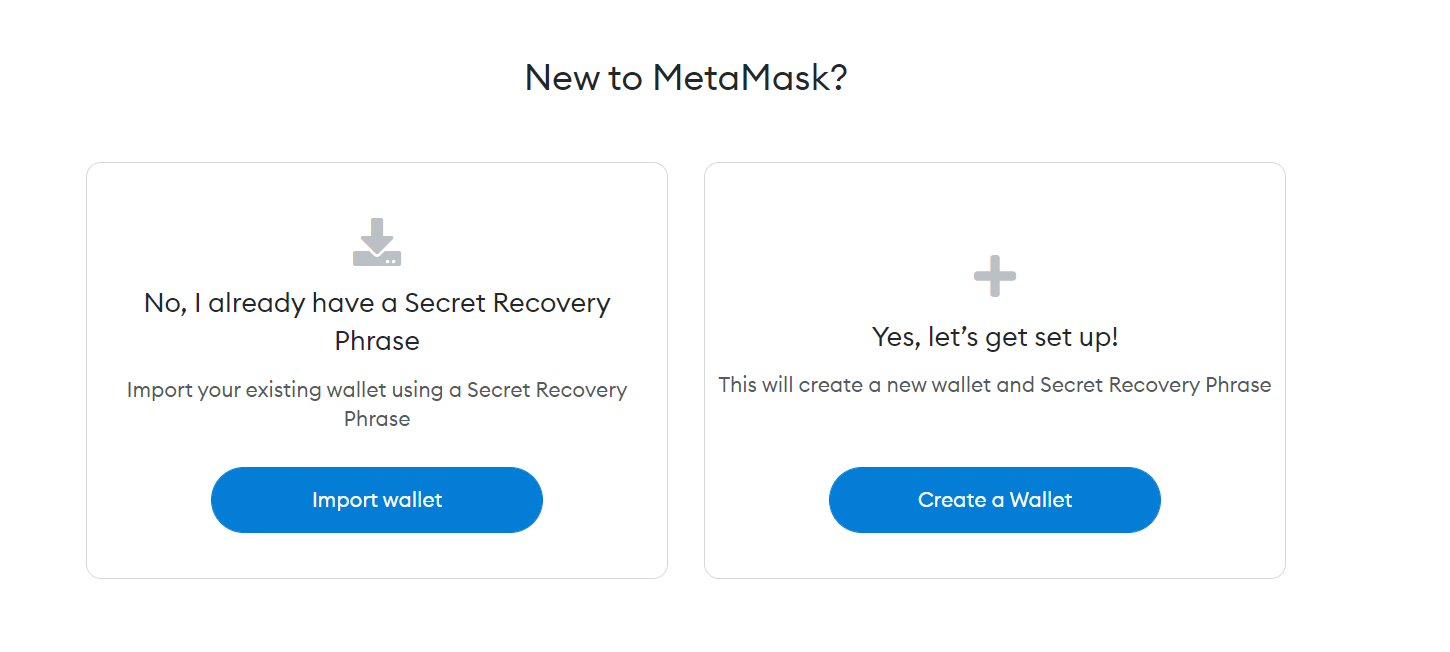 – Import wallet: This is for users who already have an existing MetaMask wallet.
– Create a wallet: This is for users who want to set up a brand new MetaMask wallet.
6. "Create a Wallet" option: agree to a short disclaimer that appears and create a password when prompted. IMPORTANT: Please save your password.
7. Click to reveal secret words. Again store this phrase safely. IMPORTANT: you will need these secret words if you ever forget your password or need to recover your wallet. Press Next.