Buy AFINS on Trader Joe DEX
How to buy AFINS tokens on Trader Joe DEX?
1. Go to Trader Joe: https://traderjoexyz.com/trade
2. Connect your wallet where you have AVAX and USDC tokens.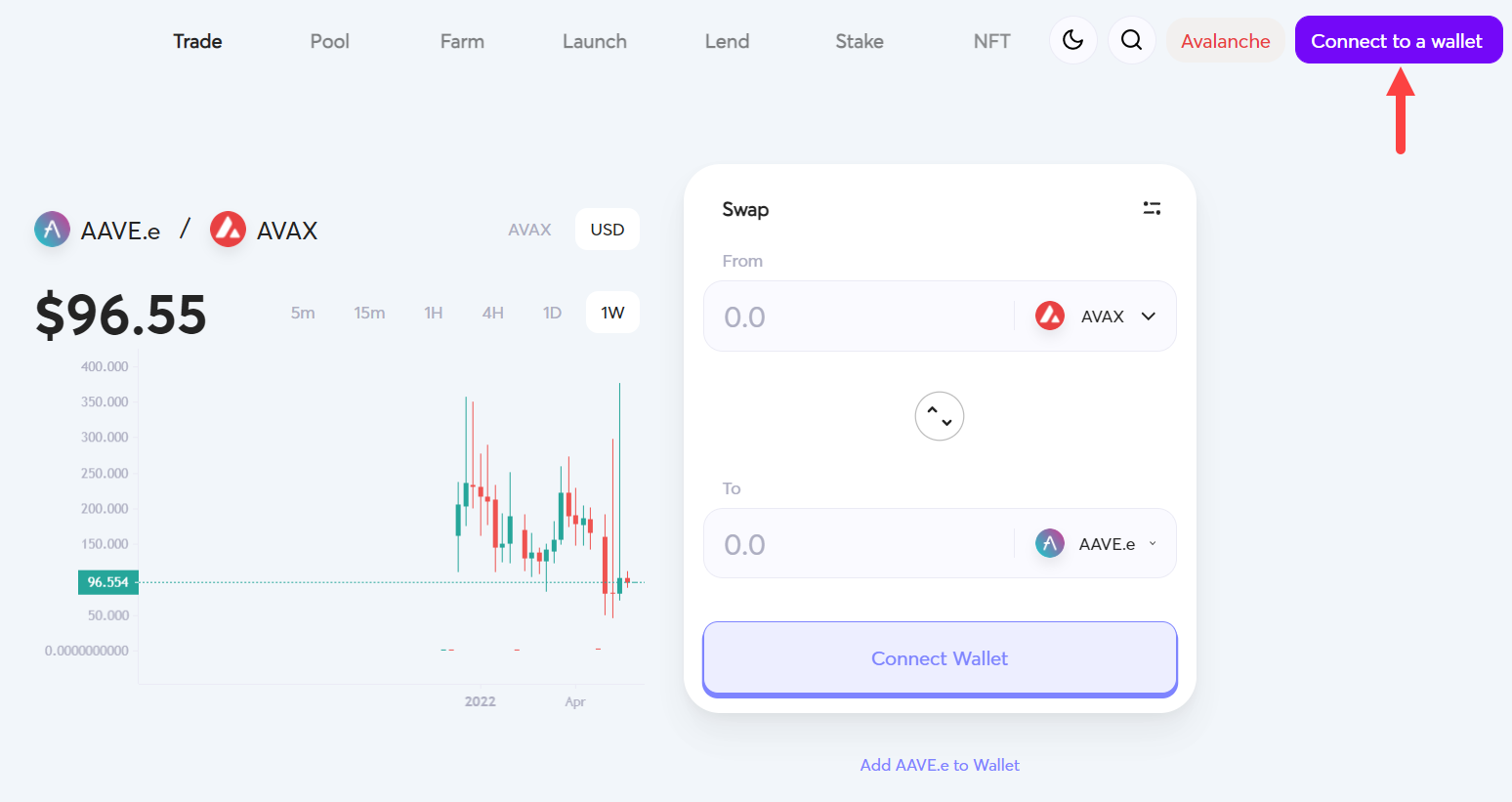 3. Find AFINS token by clicking on drop down list and inserting AFINS contract address: 0xB648fA7A5f5ED3b3c743140346E3Dc3Fe94a9125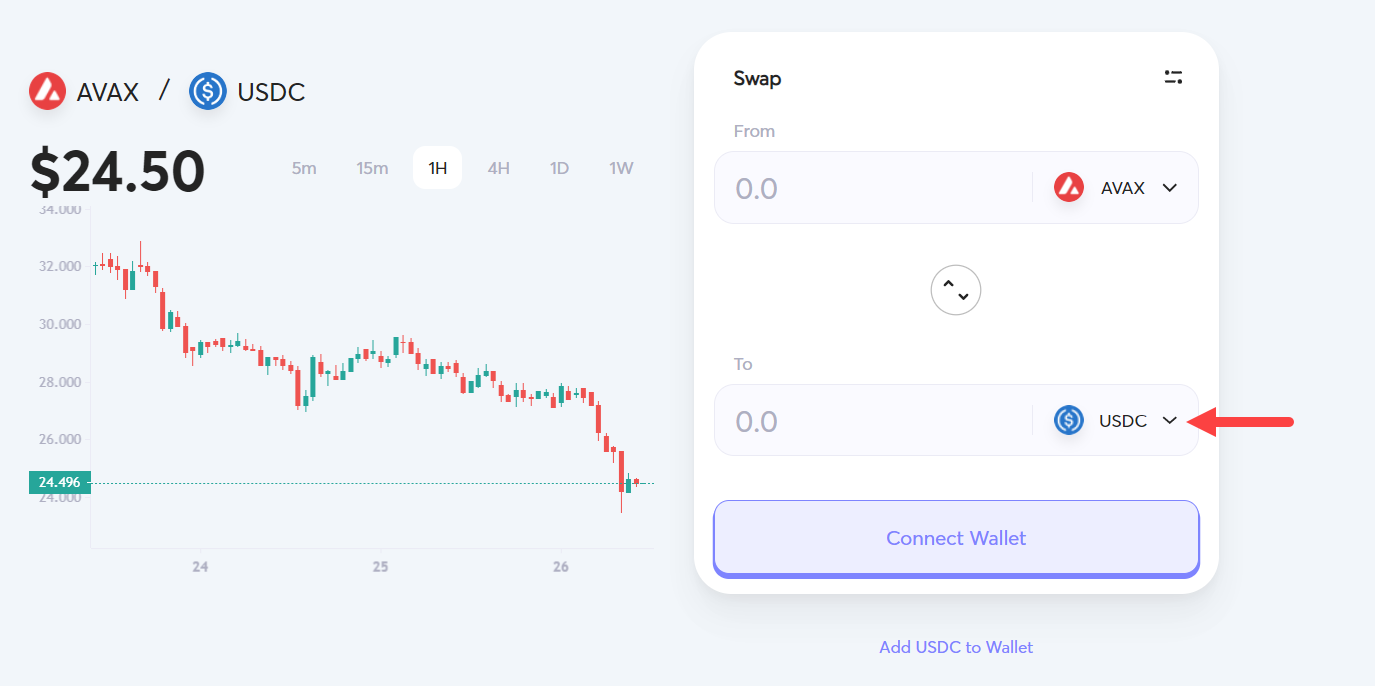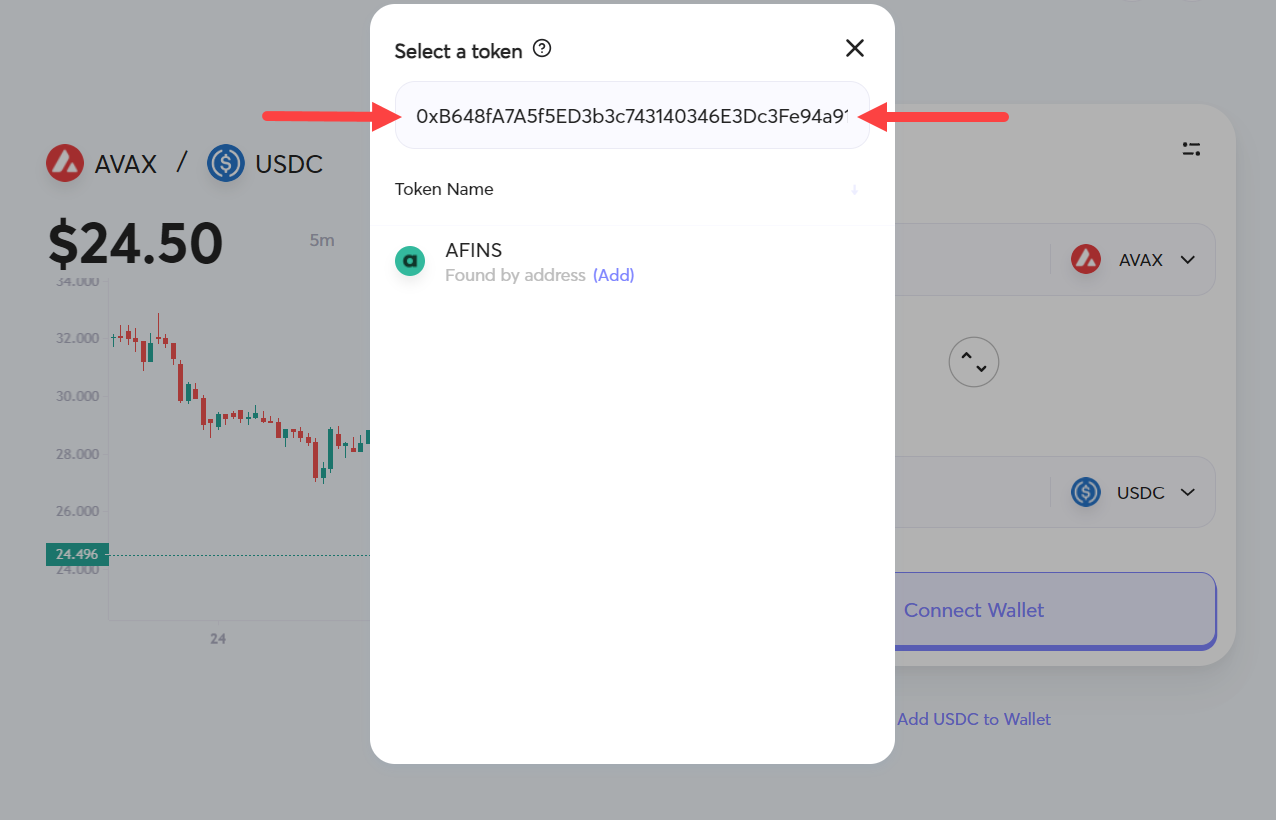 4. Input number of AVAX or USDC tokens you want to swap for AFINS.
5. Click on add AFINS to Wallet and then click on Add Token in the MetaMask notification window: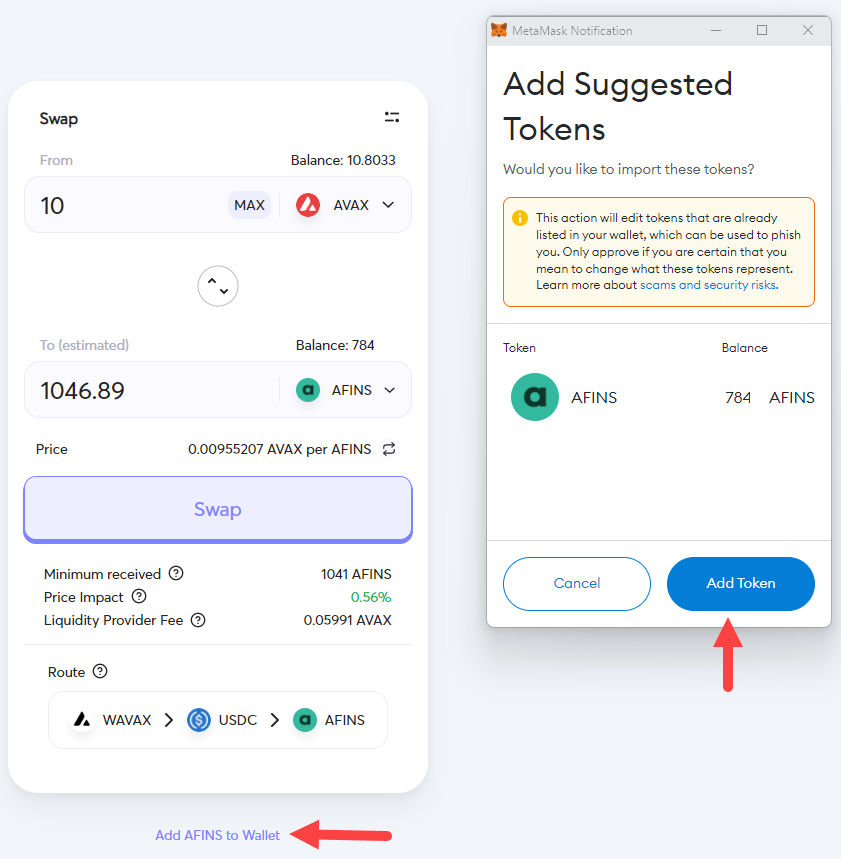 5. Swap USDC or AVAX for AFINS tokens and confirm swap.