Last week, cryptocurrencies settled into a sideways trading trend, awaiting for directional clues from Bitcoin it seems.  Of course, there's lot of volatility underneath the surface.
Bitcoin (BTC) price was down -0.9% last week, but it did dip as low as $17,580.  After two failed attempts to break $20K, the price formed a bearish Double Top pattern and retreated by 12.5%, before recovering most of that by Sunday.  
Clearly, there is a lot of supply at $20K level from miners and whales alike, but $18K is proving to be a solid Support Zone (although $16,300 is stronger) where institutional and retail buyers see value and have stepped up their buying.  We believe that the demand will continue to ramp and push Bitcoin price well beyond $20K in 2021.  See our recent Bitcoin price analysis.

Source: altfins.com
We believe that those altcoins that ran up in November (and corrected in December) are showing us that traders / investors care about them and are likely to rally again on the next market upswing.  You can find more coins with a Pullback in Uptrend in our Signal Summary section.
Last week we also posted a live trading video with WAVES, demonstrating how to find and trade altcoins in a pullback but still in an Uptrend.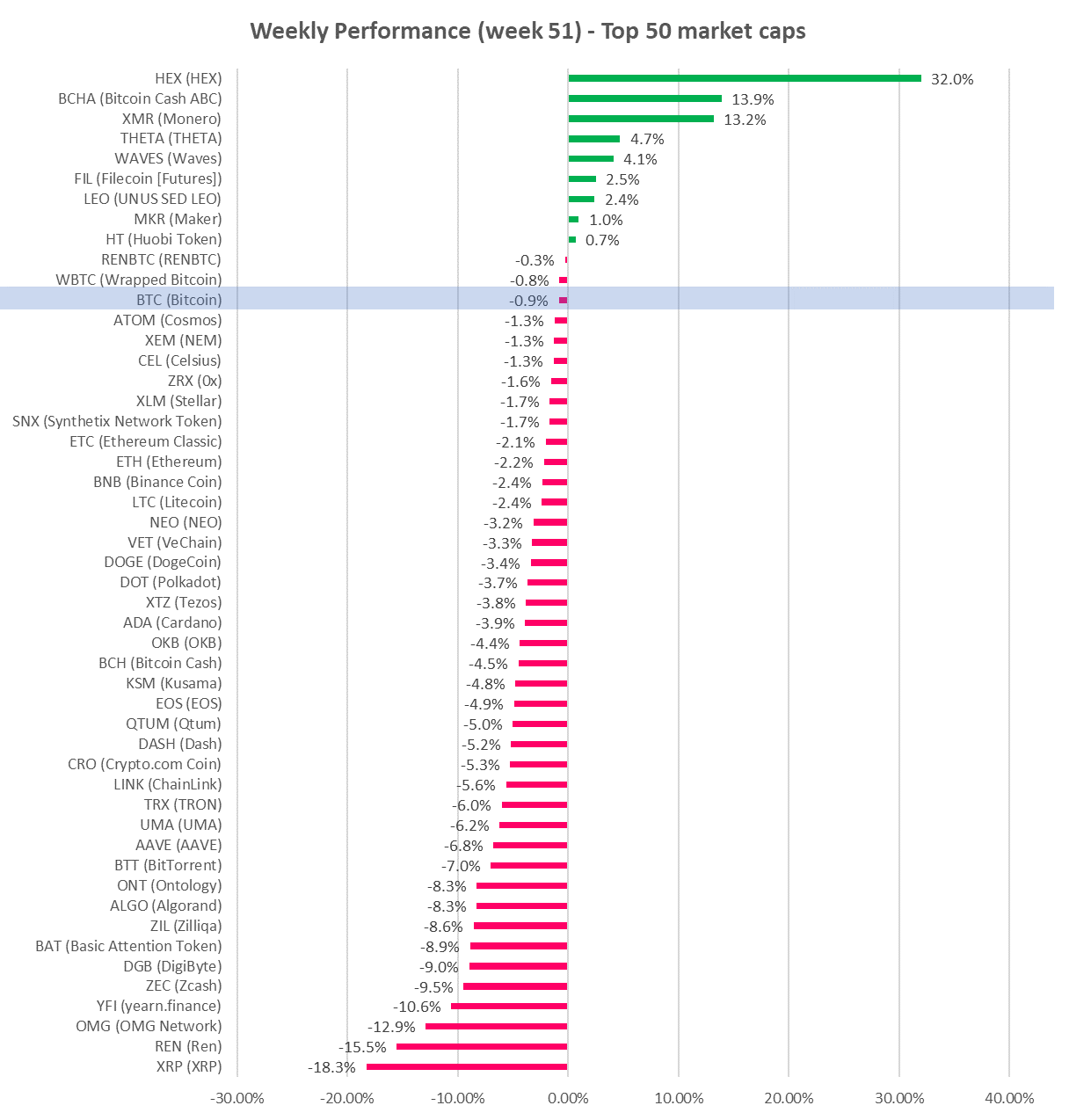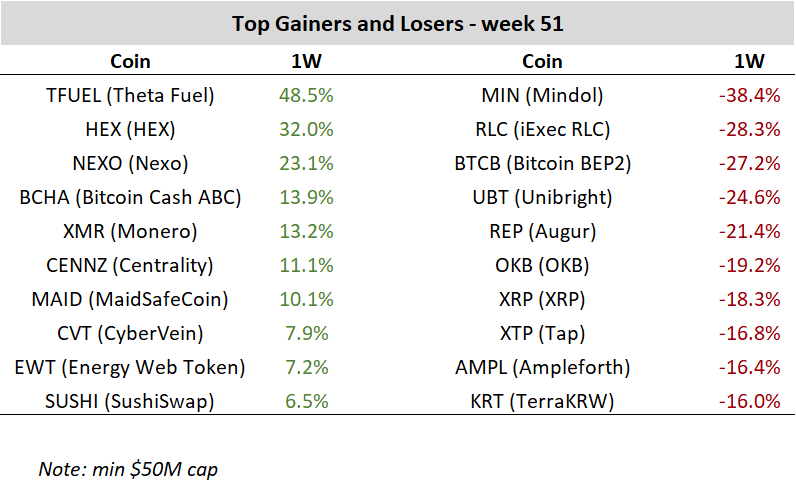 altcoin trends are improving. Although overall, more assets (2 : 1) remain in a downtrend than uptrend, we can see that the number of altcoins in an uptrend on a Medium- and Long-Term basis has been improving for several weeks (see charts below).  Short-Term trends have been volatile.
You can monitor these trends on the Signals Summary page, which also contains shortcuts to strategy screeners and signals.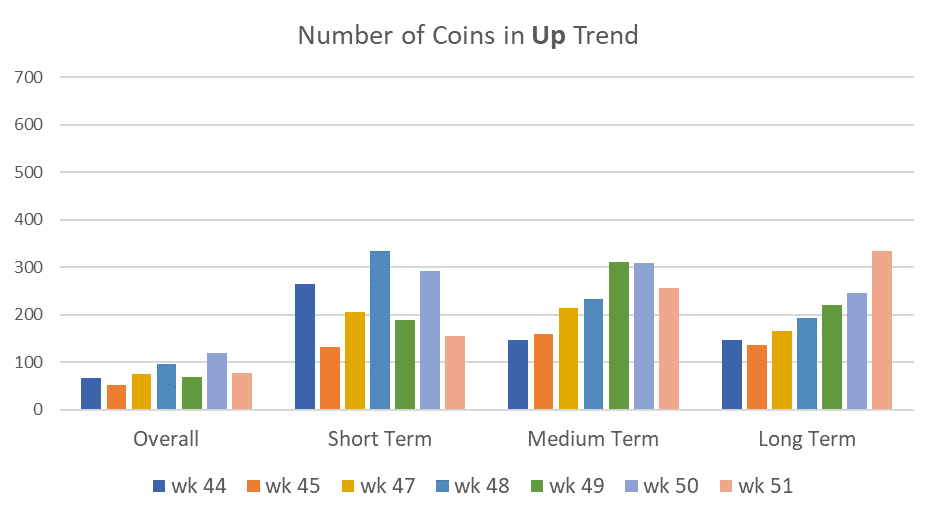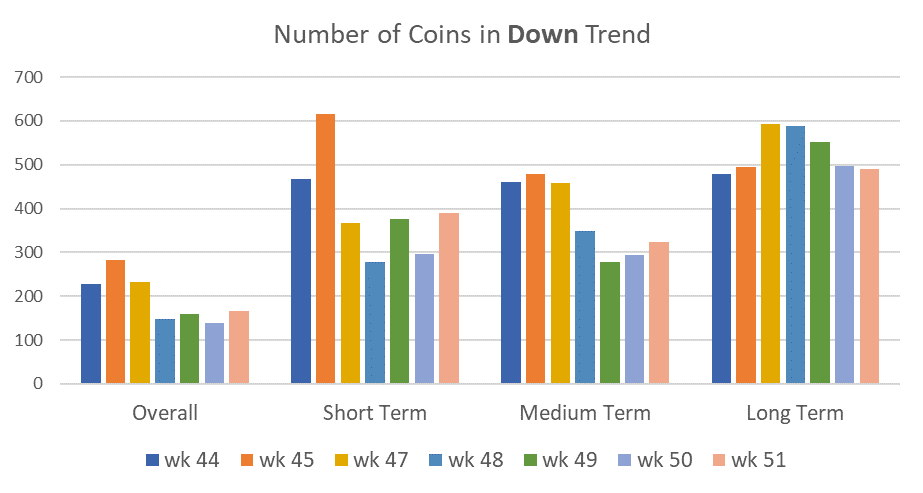 Disclaimer: This content is for informational purposes only, you should not construe any such information or other material as investment, financial, or other advice. There are risks associated with investing in cryptocurrencies. Loss of principal is possible.