Last week, altcoins made huge gains and were up for a 3rd week in a row, rebounding from their two-months long consolidation post DeFi bubble bust and continuing to benefiting from solid Bitcoin (BTC) gains (+16.5% last week). 
What's driving the rally?  We believe that PayPal's announcement to enable buying of four major cryptocurrencies (BTC, ETH, LTC, BCH) has created a surge in demand for BTC from PayPal's 361M users, which then pulls demand for altcoins.  We quantified PayPal's potential impact on demand for Bitcoin in this article, where we concluded that PayPal's user base could generate demand for over 15% of Bitcoin's current market cap over the next 12 months.
If you'd like to receive future blog updates in your inbox, please subscribe to our newsletter.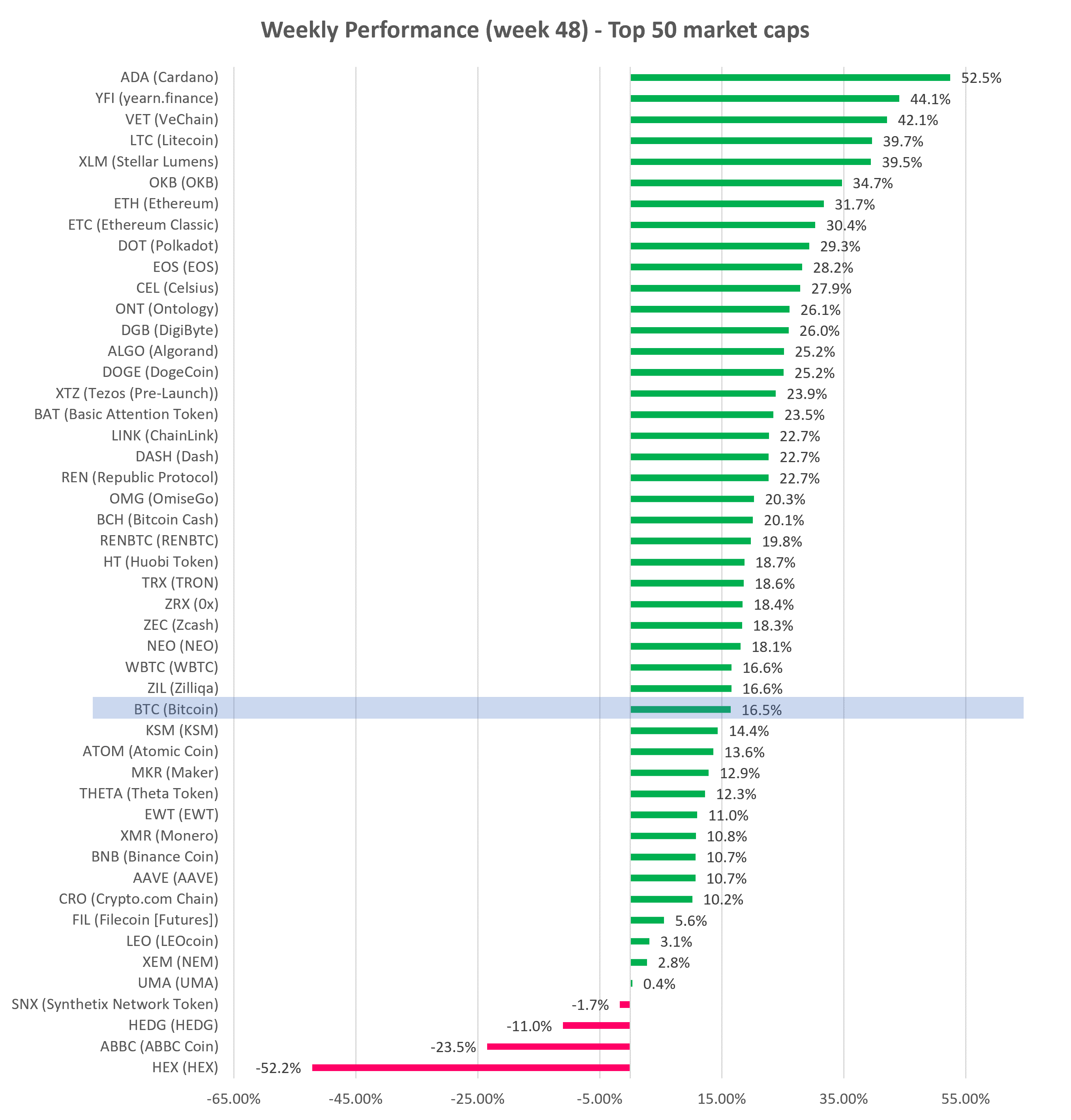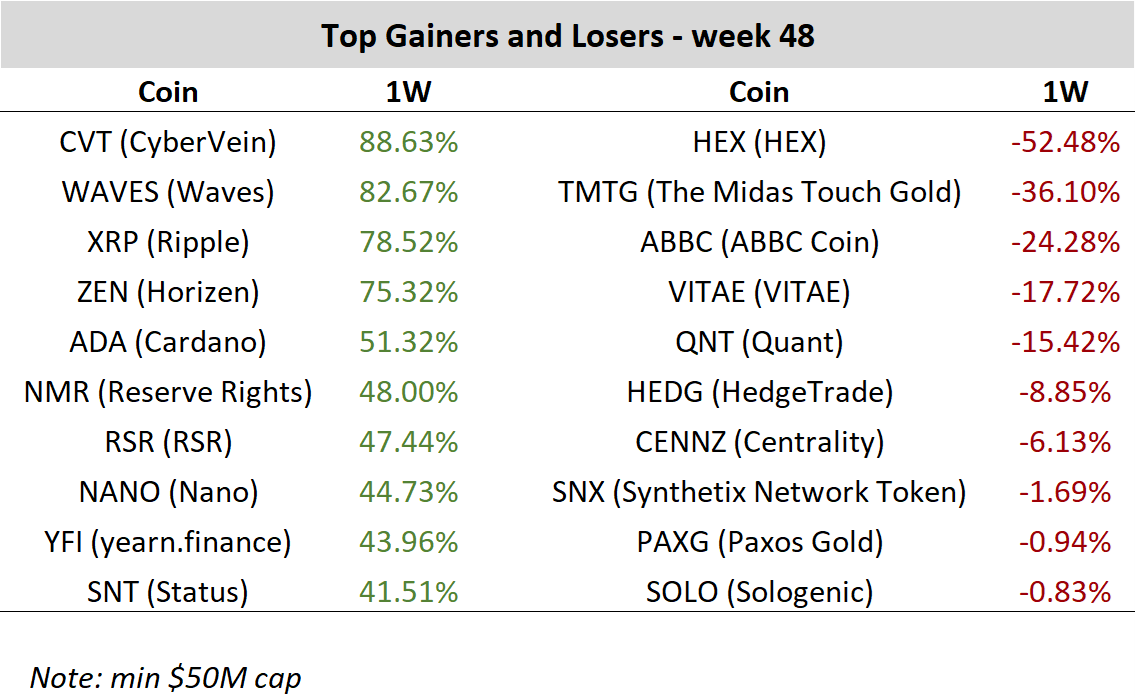 Although overall, more assets (1.5 : 1) remain in a downtrend than uptrend, the ratio has dramatically improved last week from 4:1 previously.
In fact, on a Short-Term basis, more coins are in an Uptrend (335) than Downtrend (279) now, which reflects the recent rally.
You can monitor these trends on the Signals Summary page, which also contains shortcuts to strategy screeners and signals.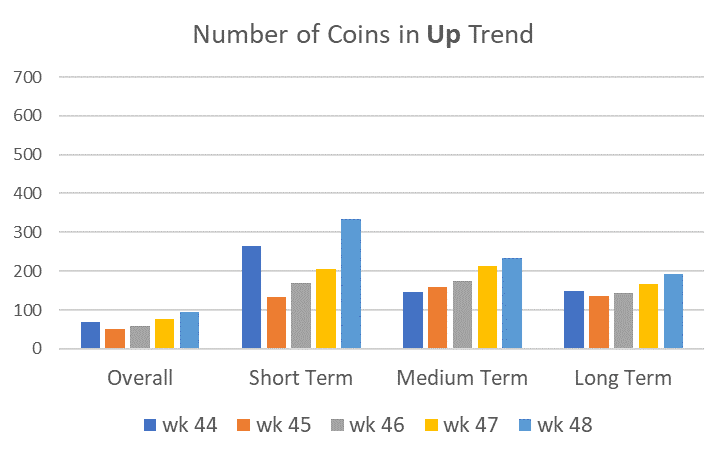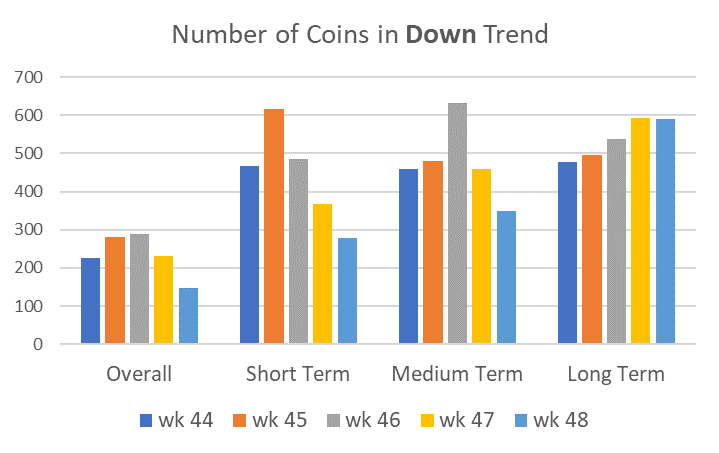 Disclaimer: This content is for informational purposes only, you should not construe any such information or other material as investment, financial, or other advice. There are risks associated with investing in cryptocurrencies. Loss of principal is possible.